Ukraine Ahead of Syria and Afghanistan by Anti-Vehicle Mine Deaths: Report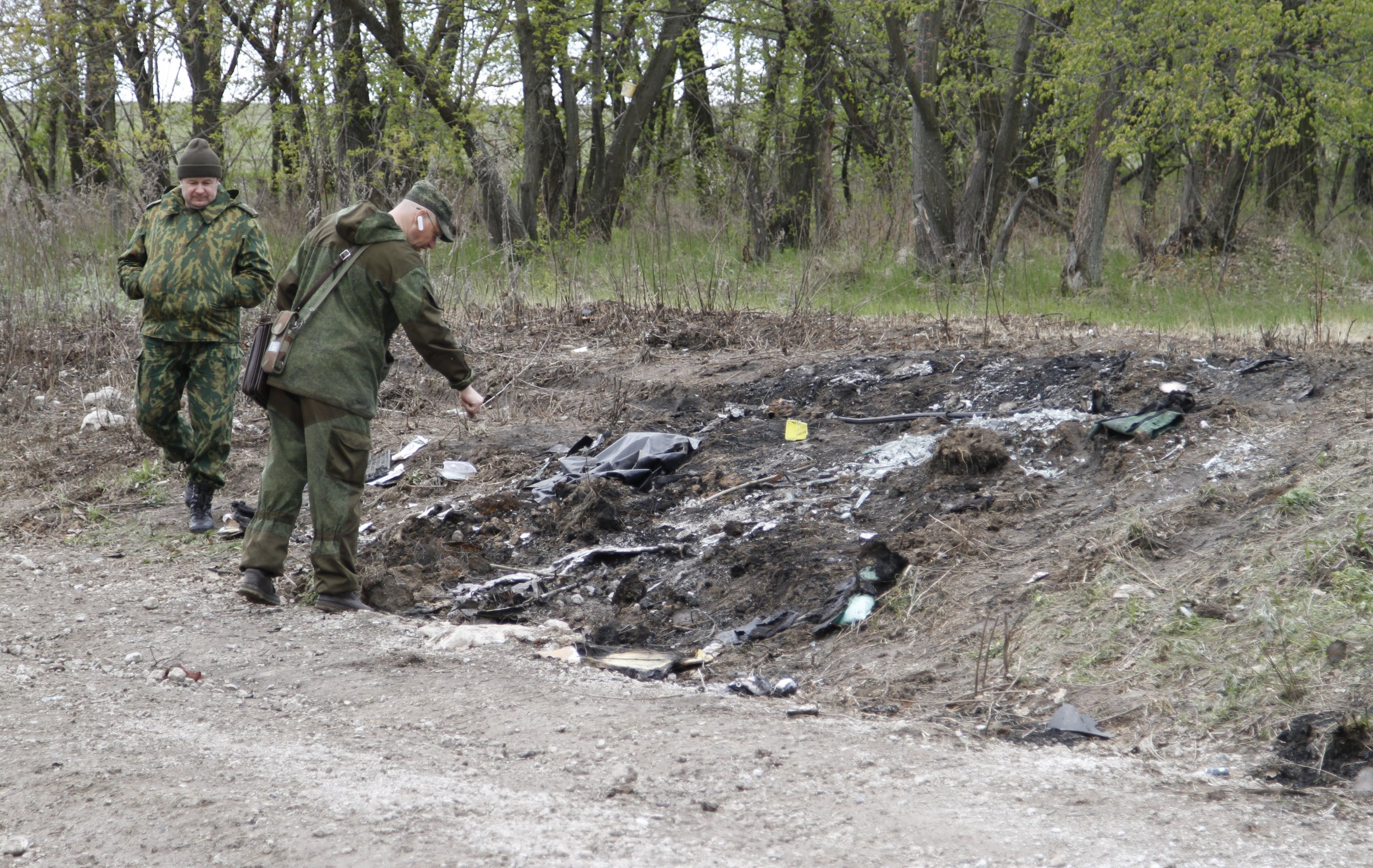 Ukraine suffered the most antivehicle mine (AVM) blasts and the highest number of casualties in 2016, ahead of both Syria and Afghanistan, according to new independent research.
Since 2014, the Black Sea nation has been at war with Russian-backed fighters who hold large swathes of Ukrainian land bordering Russia. Although direct conflict has reduced since the height of violence endured during the first two years of fighting, the two sides have set up trenches along the flatlands and continue to place landmines along a relatively constant frontline.
Over the last year 101 people were hurt in AVM-related incidents in Ukraine, 43 of whom were killed, according to research by the Geneva International Center for Humanitarian Demining (GICHD) and the Stockholm International Peace Research Institute (SIPRI).
Read more: A look inside the world of Ukraine's women warriors
According to the joint report, Ukraine accounted for 20 percent of all recorded incidents and 24 per cent of all AVM casualties in 2016. The former Soviet state topped the list for 2015 as well, however, since then the number of incidents on its territory has increased by 48 percent and the number of casualties is up by 4 percent.
No country was even close to Ukraine's casualty rate with Mali (55) and Pakistan (52) second and third in the list. Syria (38) and Afghanistan (34) complete the top five. In Ukraine 43 percent of casualties were fatal; Syria was the only place with a higher fatality rate of 100 percent.
Although people continue to discover unexploded ammo from World War II in Ukraine, the report noted that the recorded incidents centered around war-struck Donetsk and Luhansk regions—predominantly along the line of contact between pro-government troops and Russian-backed forces.
The report also noted that AVM incidents have interrupted civilian transport and gas and water supplies.
The first American casualty of the Ukraine conflict, a U.S. paramedic who died in April, was the result of what appears to have been a roadside mine.
The medic, Joseph Stone, was in Ukraine as part of the Organization for Security for Cooperation in Europe (OSCE), which helps organize the few mine clearance missions in the region. Several other monitoring mission officials were riding in the same vehicle as Stone, and the blast also injured a German and a Czech observer.
The OSCE has repeatedly complained that sides in the east Ukraine conflict have not stopped mining activities, despite pledging to do so according to a ceasefire, let alone beginning mass demining.