Ukraine Wants to Make Le Pen Relax Russia Support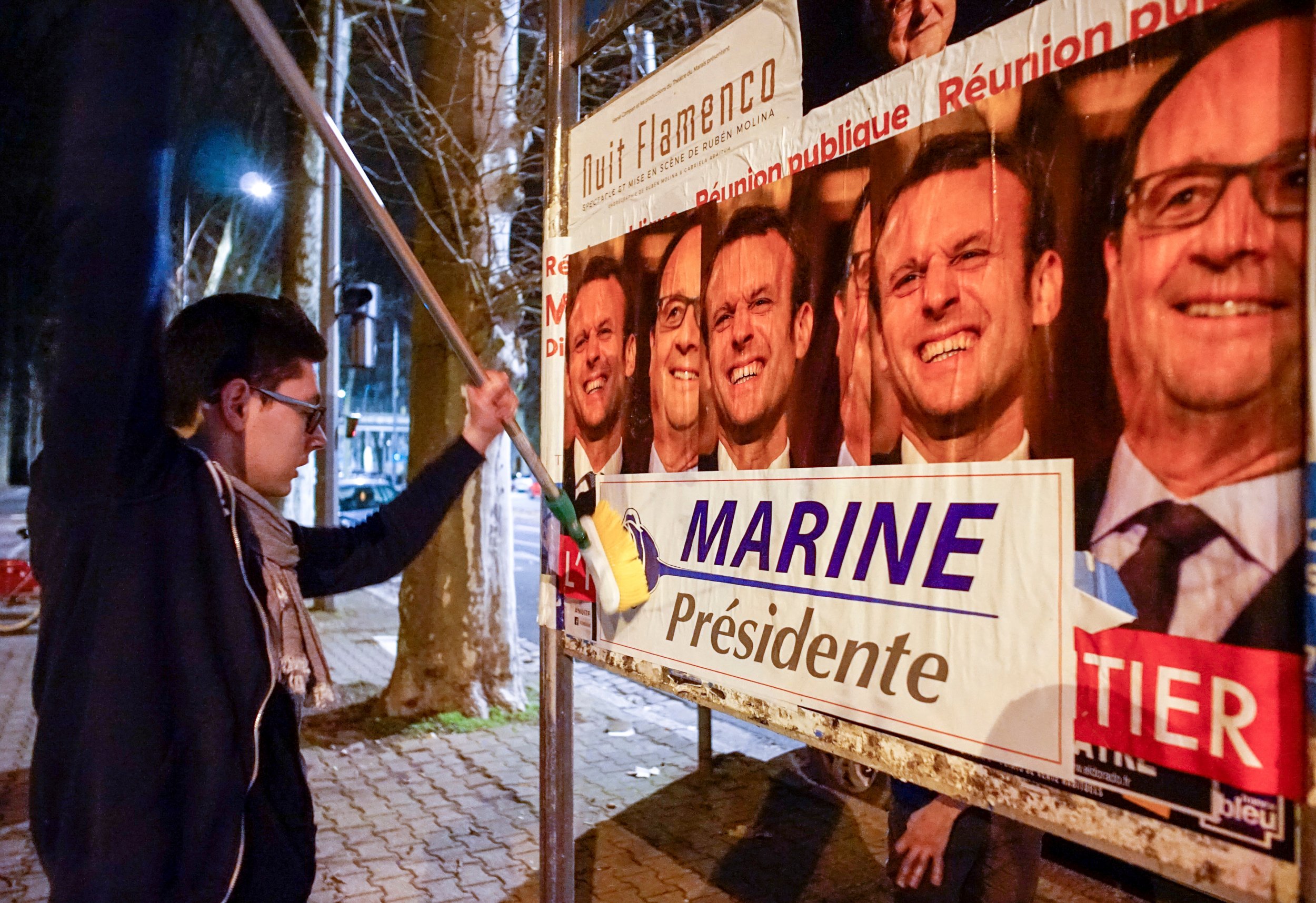 The Ukrainian foreign minister says he hopes to meet National Front leader Marine Le Pen when he visits Paris in May to persuade her to stop supporting Russia's annexation of Crimea.
Le Pen is currently favorite to reach the runoff of France's presidential election in May, but her chances of turning that into a second-round victory are slim.
Kiev is sufficiently concerned by Le Pen's potential to seek a meeting to discuss her support for Russia, which annexed Crimea in 2014 and is supporting an insurgency in eastern Ukraine.
Ukraine's Foreign Minister Pavlo Klimkin told broadcaster 1+1 on Thursday that he will meet Le Pen during a visit to Paris, in order to change her mind on Crimea. He said he would reach out to all possible winners of the French presidential election, to ensure Ukraine maintains a strong relationship with France.
"We are working with the teams of the candidates… with different political parties and journalists," Klimkin said. He added that Ukrainian Ambassador to France Oleg Shamshur will arrange the meeting with Le Pen. "I will show her these materials which we have prepared, including those in relation to Crimea in the process of our request (to the U.N.) vis-a-vis the Convention on racial discrimination."
The Ukrainian government claims that Russia is persecuting Crimea's Muslim Tatar minority and that Russia should return Crimea to Ukrainian sovereignty.
Le Pen and her National Front party have been accused of being funded by Russia. Earlier this year, the party sought a $30 million loan from Russia and in 2014 it accepted a $9.8 million loan from the First Czech Russian Bank. Le Pen insists the loan was purely commercial.
"We know perfectly well that her party is also financed by Russia," Klimkin said, "We know perfectly well the degree of attachment but we must get working and we must press on. We have some ideas but I am not going to discuss all of that today."
Le Pen has grown in popularity in recent years as France has struggled with Islamic extremism and economic discontent. Jean-Marie Le Pen, her father and former leader of the party, managed to get to the second round of the presidential election in 2002 but was soundly beaten as conservatives and socialists united behind Jacques Chirac.
The U.K.'s vote to leave the EU and Donald Trump's victory in the U.S. Presidential election suggest that nationalist and anti-European policies might be enjoying an international renaissance, which could favor Le Pen.
The National Front leader's opponents include the Socialist party's Benoit Hamon, Francois Fillon from the Republicans and former Socialist minister Emmanuel Macron, running as an independent.