Ukraine and Russia Clash on Twitter Over Trump Sanctions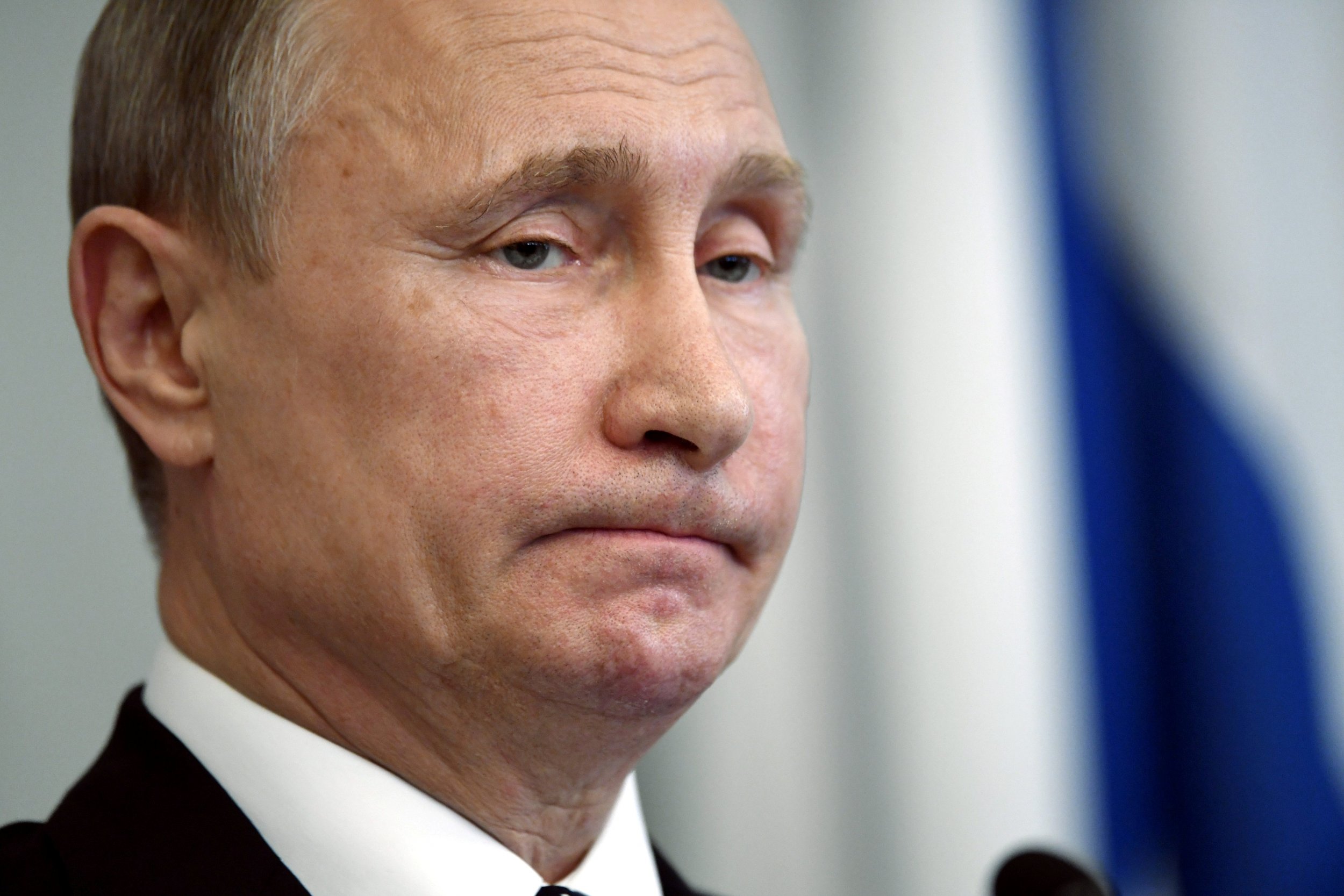 Russia is not happy that Congress and not President Donald Trump now holds sway over U.S. sanctions imposed on it. Russia's Prime Minister Dmitry Medvedev even went as far as accusing Trump of "weakness" portending an impending ouster on social media. Russia's official Twitter page responded with a vow and a video.
"Whoever comes to us with #sanctions, from sanctions will perish," the page declared, dramatically beneath footage of medieval reenactors, swinging spears at a folk festival in Zaraysk. "We dedicate this video to those who try to hurt us with new sanctions!"
Read More: Russian agents say Ukrainian spies are ruining summer in annexed Crimea
The sanctions in question mostly stem from Russia's annexation of Crimea and continued fighting in eastern Ukraine. Catching wind of Russia's Twitter declarations, Ukraine's verified Twitter account issued a stinging retort.
"If you'd respected international law, you would've avoided sanctions & would've been sending missions to Mars now, not running with sticks," the account, operated by the Ukrainian president's press service, answered.
This is not the first time the two accounts have feuded on Twitter , going at it in May over the claiming rights of an 11th century princess.
After Russian President Vladimir Putin described Anna Yaroslavna as "Russian Anne," Ukraine's Twitter account decided to distinguish between the kingdom of Kiev that the noble belonged to and the largely underdeveloped lands around Moscow.
"When @Russia says Anne de Kiev established Russia-France relations, let us remember the sequence of events," Ukraine wrote. The tweet described the noblewoman's life and reign in Kiev; "Meanwhile, in Moscow.." the tweet concluded, attaching a picture of an uninhabited forest.
Russia replied with a call to be "proud of our common history" next to the Russian, Ukrainian and Belarusian flags, which the account claimed "share the same historical heritage which should unite our nations, not divide us."
Suspecting nefarious motives or possible flashbacks to the political application of such rhetoric, Ukraine's retort was short and direct: "You really don't change, do you? beneath which, a gif from the Simpsons, which shows a Russian ambassador at the United Nations laughing sinisterly as he flips his name plate from "Russia" to "Soviet Union."