Ukraine and Separatists Report 'Intensifying' Skirmishes Near Mariupol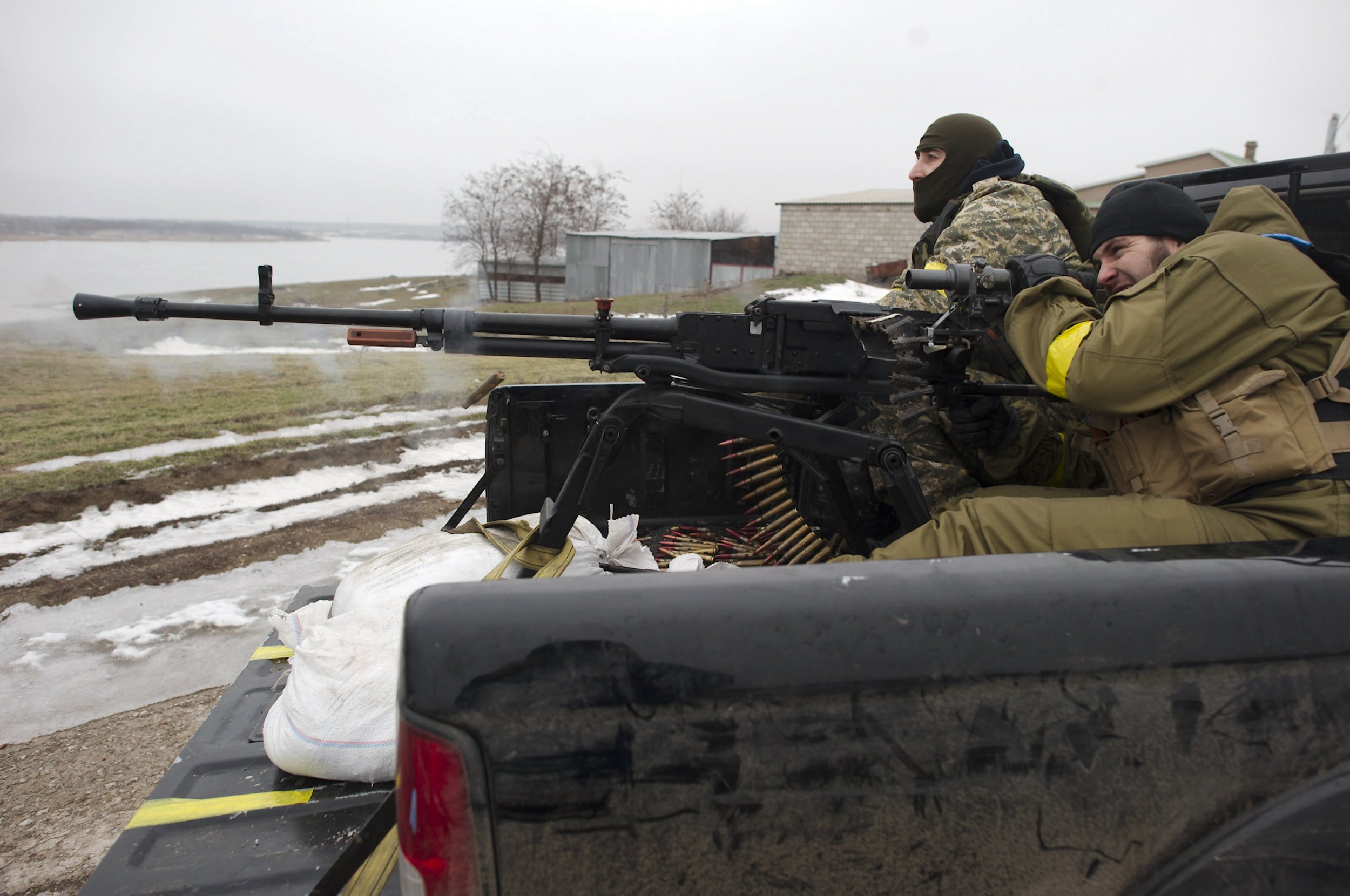 Pro-Kiev and pro-Russian fighters in eastern Ukraine have reported "intensifying" skirmishes near Ukraine's strategic port city of Mariupol, after several days of relative calm. The opposing groups however have been blaming each other for the violence.
The pro-government battalion stationed around Mariupol, Sector M, told local media yesterday that around 5am the positions held by Ukrainian forces in the village of Shyrokyne on Mariupol's outskirts came under attack from rebel fire.
Dmitry Gorbunov, a spokesman for Sector M, told local news outlet 0629 that government forces have control over the situation and no Ukrainian servicemen had been killed.
But, he said, the Russian-backed separatist group calling itself the Donetsk People's Republic (DNR) has "started to intensify their activities" in Shyrokyne and in other areas surrounding Mariupol after a period of "relative calm".
Meanwhile Edward Basurin, a spokesman for DNR, confirmed details of skirmishes between rebels and pro-Ukraine forces near Shyrokyne but insisted it was the pro-Kiev soldiers who had opened fire on DNR forces, not the other way around.
"At five in the morning today they fired a machine gun at a GAZelle vehicle which was transporting [our] soldiers. Two people were wounded as a result," Basurin, who goes by the title of minister of defence in the unofficial republic, told a Donetsk local news site.
Mariupol is a major seaport in the Donetsk region and continues to be under Kiev's control, however DNR leader Alexander Zaharchenko has expressed he would like to "take" the city.
The city has seen increased fighting this year with the towns and villages situated between it and rebel-held lands seeing heavy shelling in the meantime. OSCE ceasefire observers visited Shyrokyne last month and reported that "not one building had been untouched by the many weeks of shelling", describing the state of the town as "catastrophic".
An unsteady ceasefire was agreed between the presidents of Ukraine, Russia and the rebel leaders, with the leaders of France and Germany acting as mediators in the Belarusian capital of Minsk in February. Fighting has sporadically erupted in eastern Ukraine since and the area around Mariupol has been among the more affected parts of the country by violence.