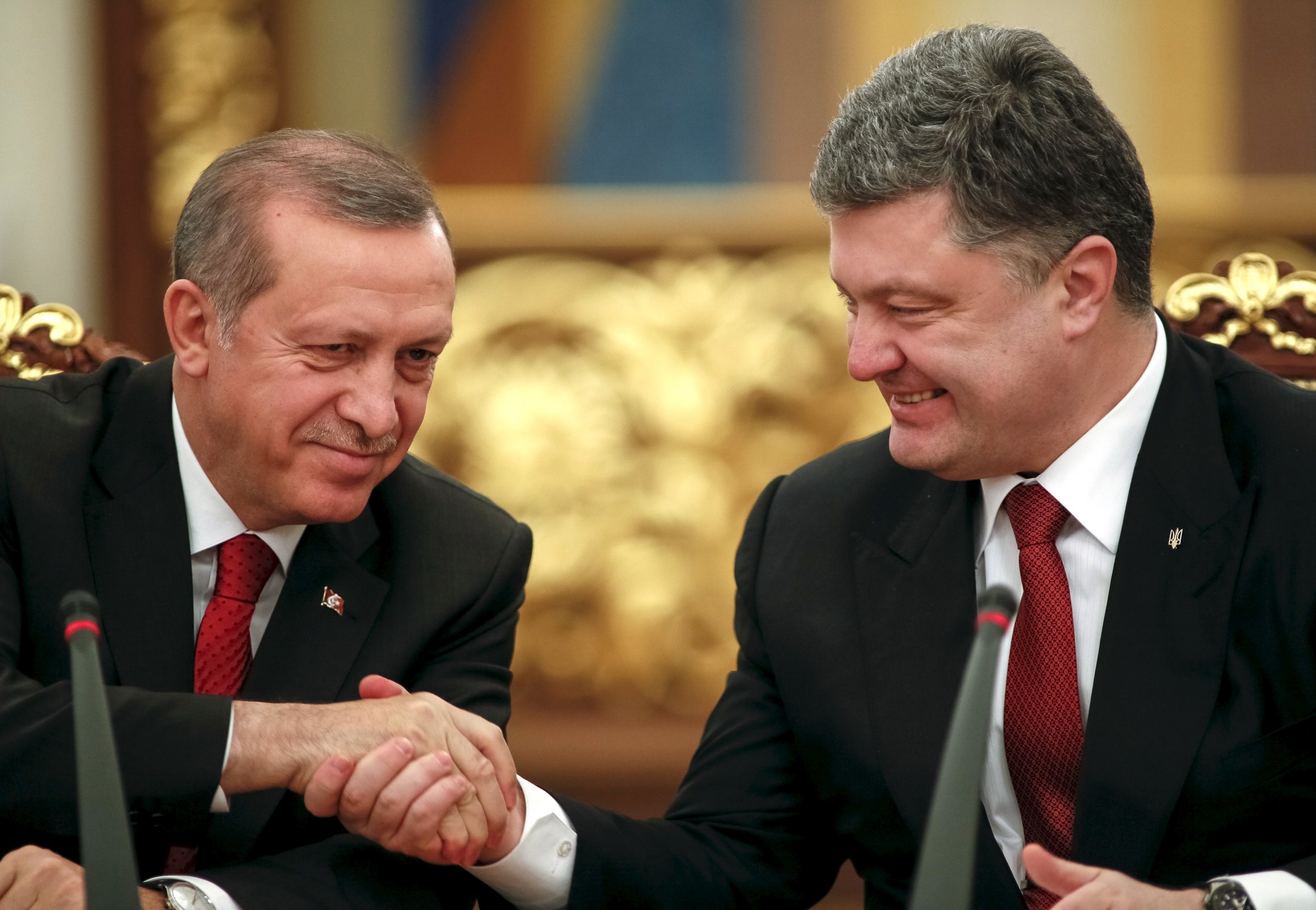 Ukraine and Turkey are pursuing closer political and military ties, Ukrainian Prime Minister Volodymyr Groysman said after a meeting with Turkey's defence minister in Kiev.
Both Ukraine and Turkey have signaled they would like to join the EU, and though Turkey is already a member of NATO Ukraine is not. The two countries have sought closer political ties over the last year as their relationships with Russia have soured.
Russia seized Ukraine's Crimea in 2014 and pro-Russian forces continue to hold swathes of land in Ukraine's east. More recently Turkey's relations with Russia plummeted, following Turkey's decision to shoot down a Russian jet performing airstrikes in Syria, which allegedly entered Turkish airspace.
Groysman hailed the budding relationship, calling Turkey one of Ukraine's biggest partners and adding that a growing defence partnership with Turkey would improve Ukrainian security.
"I believe that at the moment we are setting strong foundations for our co-operation in the fields of politics, economics and defence," Groysman said.
Ukrainian and Turkish ships have already engaged in a handful of joint naval exercises in the Black Sea and the Sea of Marmara.
Turkey's Minister of Defence, İsmet Yılmaz, said Turkey was committed to peace and harmony in Ukraine and estimated that annual trade between the two country reached $4 billion last year. The two countries intend to increase that figure to $10 billion by 2019 and are in talks about signing a free trade deal.