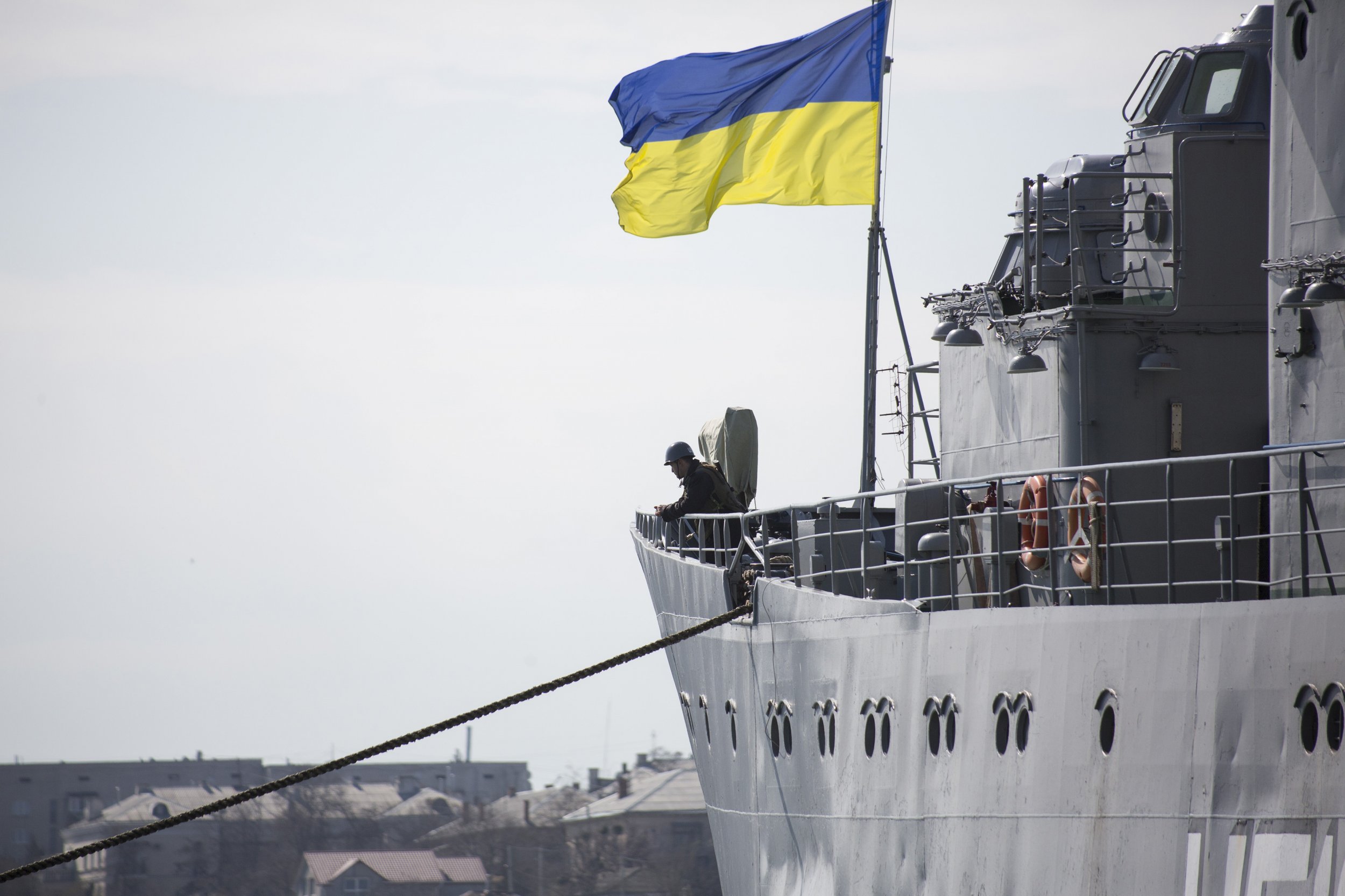 Ukraine and Turkey have launched a joint naval exercise in the Black Sea, amid both countries' deteriorating relationship with Russia, Ukraine's armed forces reported on Thursday.
Ukraine is currently fighting a separatist insurgency in its eastern regions of Donetsk and Luhansk, that it maintains is backed by the Russian armed forces. Meanwhile, Turkey has become the subject of Russian trade sanctions and harsh rhetoric from the Kremlin since shooting down a Russian air force jet it accused of crossing over into its airspace in November 2015.
Turkey's TCG Salihreis frigate and TCG Bartin corvette vessels were joined by the Ukrainian Sagaidachniy frigate at an exercise course in the Black Sea on Wednesday. The ships practised tactical maneuvering, cargo transfer and signal communication at night time, following a visit by Turkish naval officials to Ukraine's port city Odessa over the weekend.
Ukraine's Ministry of Defense hailed the drill as "another step in the deepening of cooperation of the fleets of the two countries, which aims to strengthen stability and security in the region."
The exercise is the second joint effort by the Ukrainian and Turkish navies in less than a month, as the two also sent vessels to practise together in Turkey's Sea of Marmara in March.
The two countries' military contractors have also been involved in talks to develop joint manufacturing projects since November according to Ukraine's biggest arms contractor Ukroboronprom.
In a visit to Turkey in January, Ukraine's Foreign Minister Pavlo Klimkin told local newspaper the Daily Sabah that Kiev was "definitely" interested in shoring up military cooperation with Turkey. Both sides have expressed a desire to strengthen the partnership between Ankara and Kiev and Turkey offered a $50 million loan to Ukraine during a visit to Kiev by Turkish President Recep Tayyip Erdogan.