The head of an organization representing the Jewish community in Ukraine has expressed shock at a demand for the details of Jews who were living in a small town in the west of the country to be passed on to the police.
The letter was sent to the head of the several hundred-strong Jewish community, in Kolomyya, in the Ivano-Frankivsk province, around 250 miles west of Kyiv, said Eduard Dolinsky, director of the Kyiv-based Ukrainian Jewish Committee.
The missive, which was dated February 18, was shared on Twitter this week by Dolinsky, who says it asked for the names, addresses and phone numbers of those in the community, without specifying why.
"Please provide us the following information regarding the Orthodox Jewish religious community of Kolomyya, namely: The organization's charter; list of members of the Jewish religious community, with indication of data, mobile phones and their places of residence," said a translation of the letter, written in Ukrainian.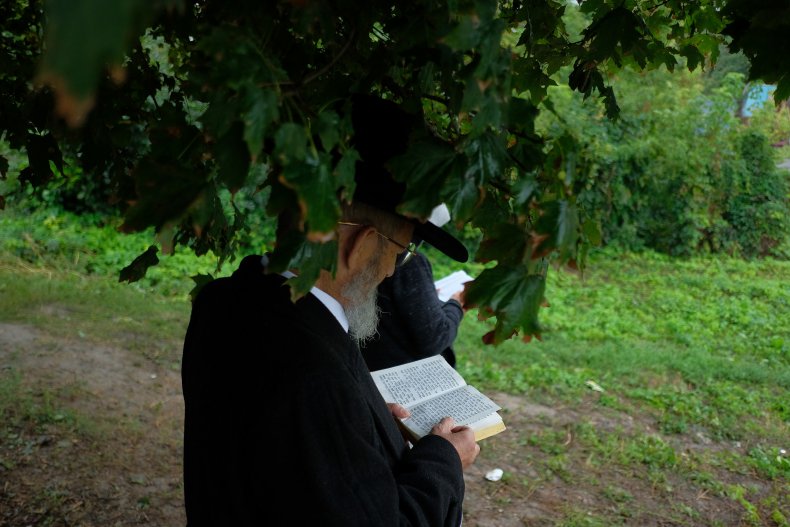 It was signed by by Myhaylo Bank, whom Haaretz described as a high-ranking officer in the national police force who handles organized crime.
Jacob Zalichker, who represents the town's Jewish community, refused to hand over the information, saying he would only do so if ordered to by the court, according to the Jewish Telegraphic Agency.
Israel's ambassador to Kyiv, Joel Lion, addressed Ukraine's presidential office, ministry of foreign affairs and interior ministry, tweeting on Monday: "I received phone calls from the highest officials of Ukraine strongly condemning this act of Antisemitism."
"We will work together to better educate the police about antisemitism," Lion added.
In an emailed statement to Newsweek, Dolinsky said: "I was shocked and couldn't believe it was happening," saying that the last time "something like this" had occurred was in 1941, when the "Nazis invaded Ukraine."
He also said that he has had no explanation yet from Ukraine's national police. "After my tweet and intervention of the Israeli Ambassador in Ukraine, they started an investigation. I was told that all police officials related to the letter were called to Kiev.
"We believe that there was a document behind this letter which they received from the centre. Everyone is already informed and we are waiting for an official explanation," Dolinsky said.
Newsweek has contacted Ukraine's national police and Israel's embassy in Kyiv, for further comment.
Estimates vary, but between 1 million and 1.5 million Jews were killed by German forces in Ukraine during World War II, according to the United States Holocaust Memorial Museum.