Ukraine Attacks Russian Armored Vehicles It Accuses of Invasion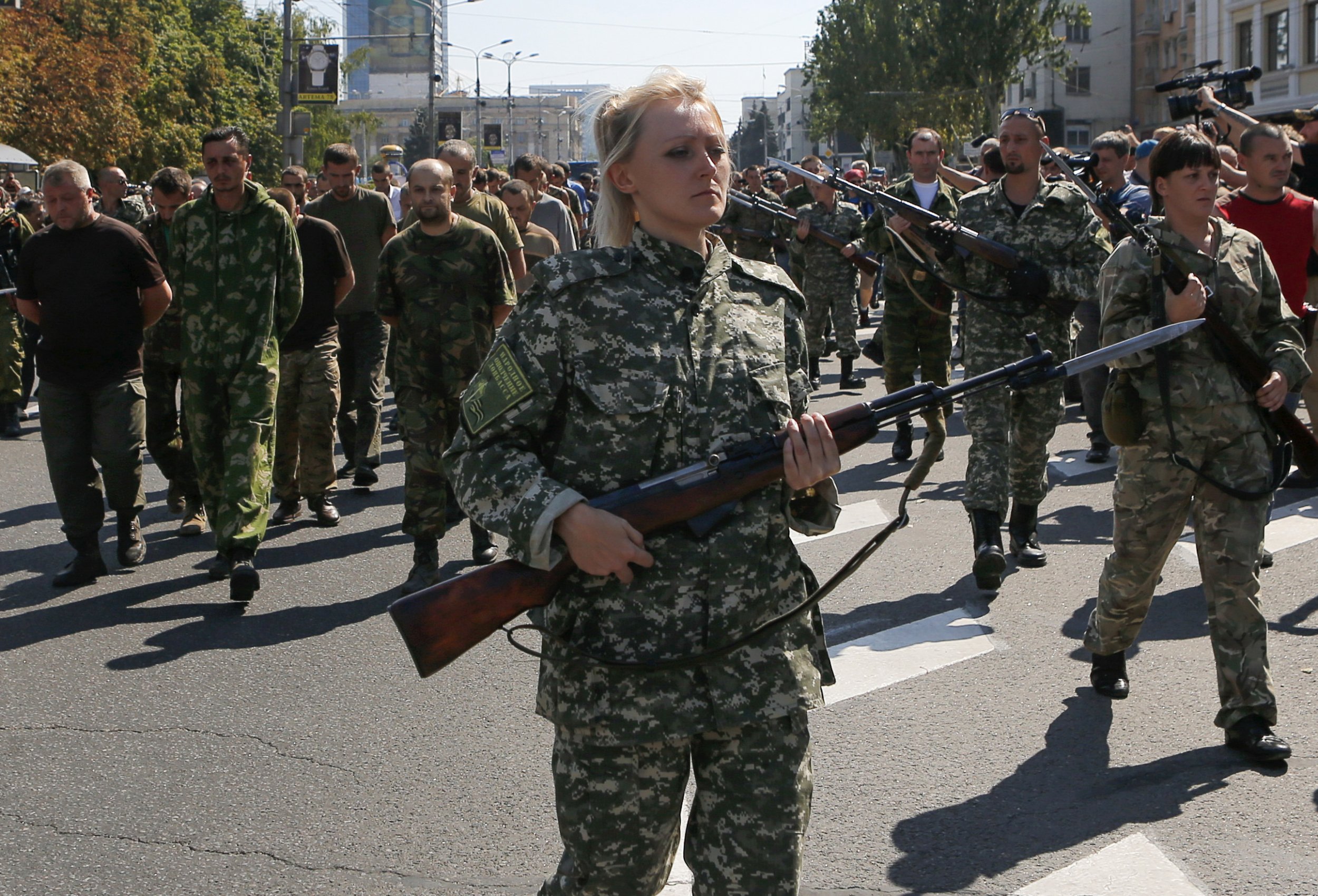 The Ukrainian government has accused Russia of sending an armored column into its territory in an "incursion" on Monday, sparking renewed clashes between Ukrainian border guards and Russian troops.
Unconfirmed reports from the Kiev government's military information service said that "several dozen" Russian tanks and military vehicles crossed into the far southeastern corner of the country, NPR reports. Most of the fighting so far in the four-month-long conflict between Ukraine and Russian backed rebels has been in the north of the rebel held areas.
Fighting took place near the coastal town of Novoazovsk, about six miles from the border between Russia and Ukraine, The Telegraph reports. The armored Russia column was reported to be heading for the coastal town of Mariupol, the BBC reports. Heavy fighting was also reported in the village of Markyne.
Sergei Lavrov, Russia's foreign minister, denied any knowledge of an armored column, but did say that a second Russian convoy carrying what he described as "humanitarian aid" will be sent into Russia later this week to help with the "deteriorating" conditions for residents of the embattled Luhansk and Donetsk regions.
Ukrainian military spokesman Andriy Lysenko said the armored Russian column was an attempt "by the Russian military in the guise of Donbas fighters (rebels) to open a new area of military confrontation."
The escalation in fighting comes several days after the first convoy of Russian trucks crossed into Ukraine without permission from the country or the International Committee of the Red Cross (ICRC), which is acting as an independent observer organization. The convoy moved over the border after refusing to wait any longer.
Ukrainian President Petro Poroshenko expressed his "extreme concern" over the tanks. on Monday ahead of talks between Russian President Vladimir Putin and Poroshenko intended to bring a settlement to the dispute scheduled to start in the Belarusian capital of Minsk on Tuesday.