Ukraine Bans NYE Fireworks Out of Respect for Those Affected by Crisis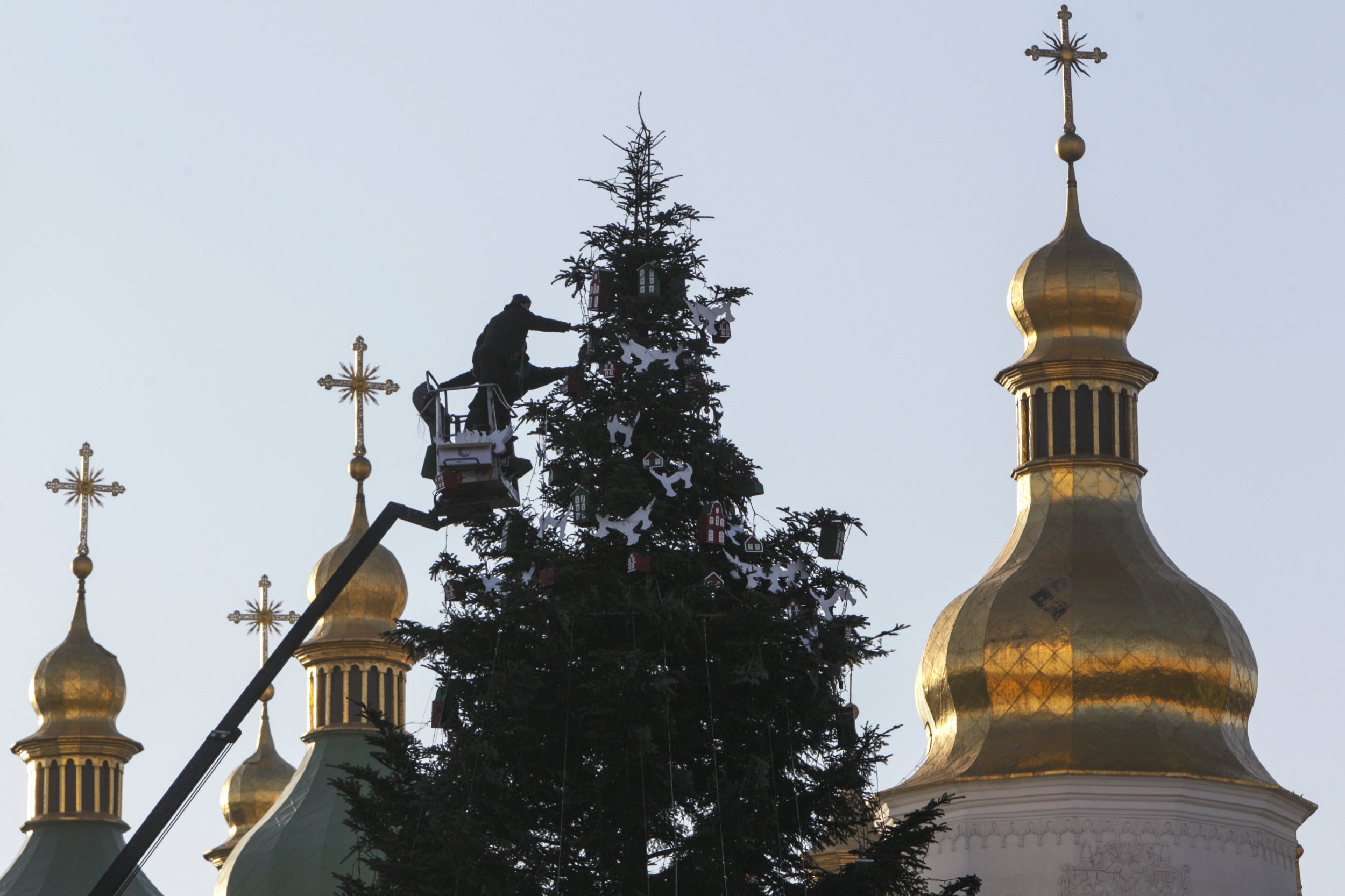 Authorities in Ukraine's capital city Kiev announced there will be no fireworks display for the city's New Year's celebrations this year, in honour of those affected by the crisis in the country's east, where fighting between pro-Russian rebels and government forces has killed nearly 5,000 people in the last year.
Kiev council has also asked locals not to let off their own fireworks either in a show of solidarity.
"Considering the events that have occurred, a fireworks display is not currently on the cards. Celebrations this year will be cosier and more intimate," Diana Popova, Kiev council's cultural director told press at a conference on Tuesday.
"I hope Kievans understand and also do not let off fireworks because it would be highly distressing to many," Popova added.
Unlike in previous years, the epicentre of the city's celebrations will not be the Maidan Nezalezhnosti, otherwise known as Independence Square, as it's become a symbol of the revolution which has given rise to the ongoing violence between pro-Russian and pro-Western forces. It was in this square that the Euromaidan protests began in November 2013 - the wave of civil unrest that would eventually lead to the annexation of Crimea by Russia.
Kiev's annual winter celebrations were therefore moved to Sofiyskaya square to avoid reminding people of the violence that erupted in Maidan, and preparations began there in September.
According to the organisers of Kiev's festivities, the Ukrainian capital is almost ready. Stalls of florists, toymakers and craftsmen will be set up across the square and will compete to produce the best decorated handwork for Kievans to enjoy, while visitors are serenaded by the city's symphony orchestra.
Early on Tuesday morning a 25 metre Christmas tree was raised in the square, as the country begins celebrating its winter holidays, starting on the 19th December which is St. Nicholas' Day.
The holiday marks the arrival of the Ukrainian Father Christmas figure - St. Nicholas - who has become the highlight of the country's holiday calendar after the breakup of the Soviet Union. Religious holidays like St. Nicholas day were banned in the USSR meaning New Year's Day was Kiev's biggest winter celebration.
Although Popova says this year's festivities will aim to showcase mostly Ukrainian traditions, the city will not go as far as banning the image of Old Man Frost - a popular festive figure who is regarded as a traditionally Russian alternative to Father Christmas.
Both St. Nicholas and Old Man Frost are set to feature in festive displays in Kiev.
"We wanted to rekindle Ukrainian folklore but we will not ban Old Man Frost. The theatres will go ahead with productions featuring Old Man Frost and of course there will be an Old Man Frost at every public square," Popova said.
Old Man Frost is the analogous figure to Father Christmas in most East European countries, usually depicted in a similar way: as a generous elderly man who brings gifts to children around Christmas. Unlike Western depictions though, Frost has a female sidekick called Snegurochka and he delivers his gifts in person as opposed to in secret.
The character became increasingly popular and important as a political symbol during Soviet times, and was introduced to many countries where he was not native, including Ukraine.
Ukraine's holiday calendar has been affected on several occasions by the rise in pro-Russian tension in the country's east as some holidays have been removed altogether or stripped of their Russian symbolism.
In November, Ukrainian President Poroshenko declared the country will mark Armistice day with a red poppy, as is the Western custom and not with a St. George's ribbon, as it's commemorated in Russia and other former Soviet countries.