Ukraine: The Battle for Mariupol Heats Up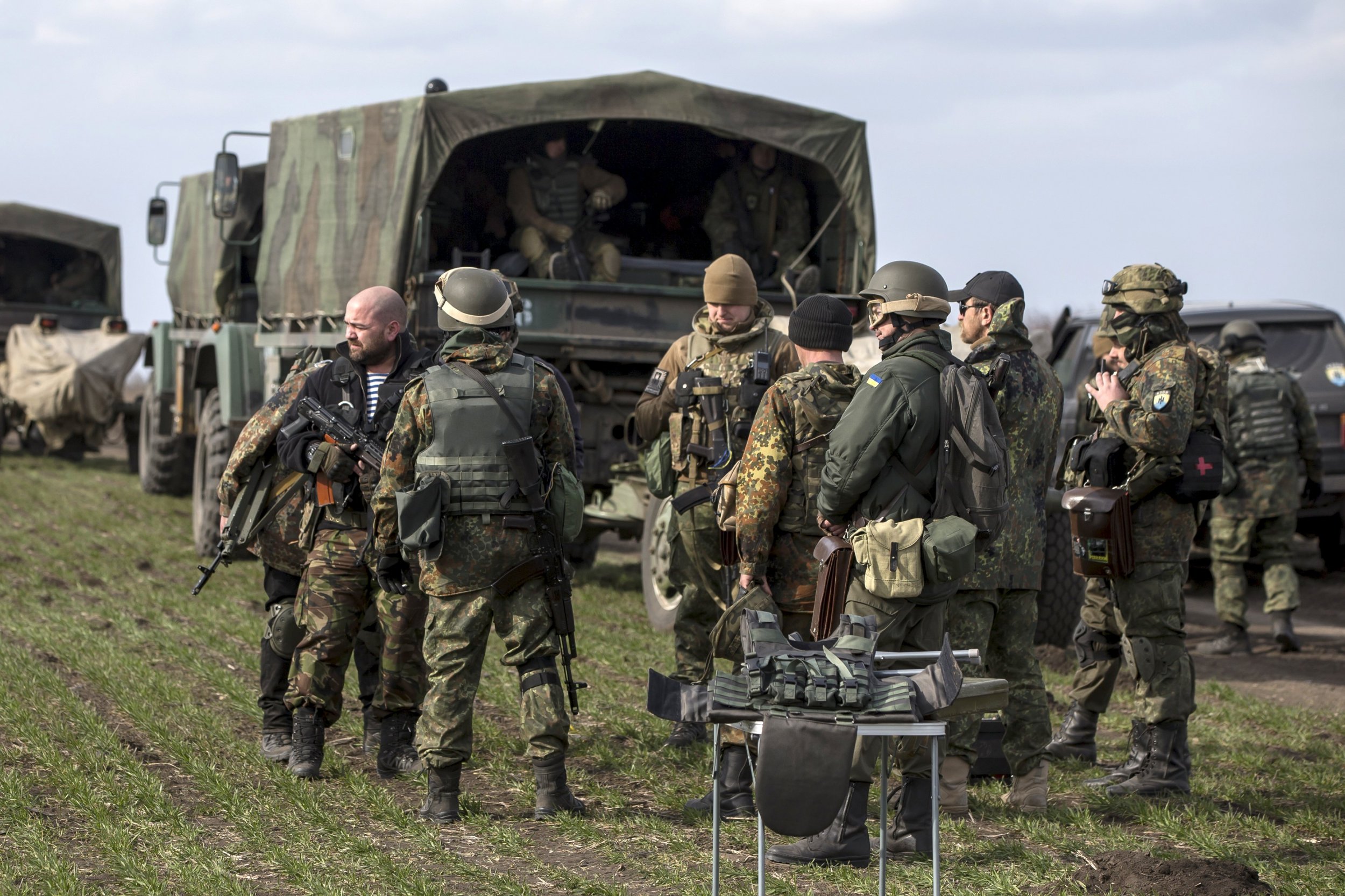 BERDYANS'KE, Ukraine—Pro-Russian separatists and the Ukrainian Azov Regiment have been battling over the town of Shyrokyne for weeks.
The small town on the Sea of Azov is only about nine miles east of Mariupol, an industrial port city on the sea that is considered by some Ukrainian military officials to be the last obstacle before a separatist breakthrough that could advance all the way to Crimea.
Shyrokyne is located on a strategic high point from which separatists would be able to strike Ukrainian checkpoints around Mariupol if they gained control. But neither side appears willing to back down, and on March 30 heavy fighting raged in Shyrokyne, with artillery landing in nearby Berdyans'ke, marking what many Azov Regiment soldiers considered to be a significant uptick in the separatists' use of heavy weapons banned by the February 15 cease-fire.
The sounds of artillery also shook the ground in nearby Mariupol starting around 3 p.m. and lasting into the evening. Two Azov Regiment soldiers were injured in Tuesday's fighting. None were reported killed.
Nolan Peterson, a former special operations pilot and a combat veteran of Iraq and Afghanistan, is The Daily Signal's foreign correspondent based in Ukraine. This report was first posted on The Daily Signal.
Correction: Due to an editing error, Berdyans'ke was incorrectly referred to as the Berdyansk in an earlier version of this article.