Ukraine to Boost Armed Forces by a Third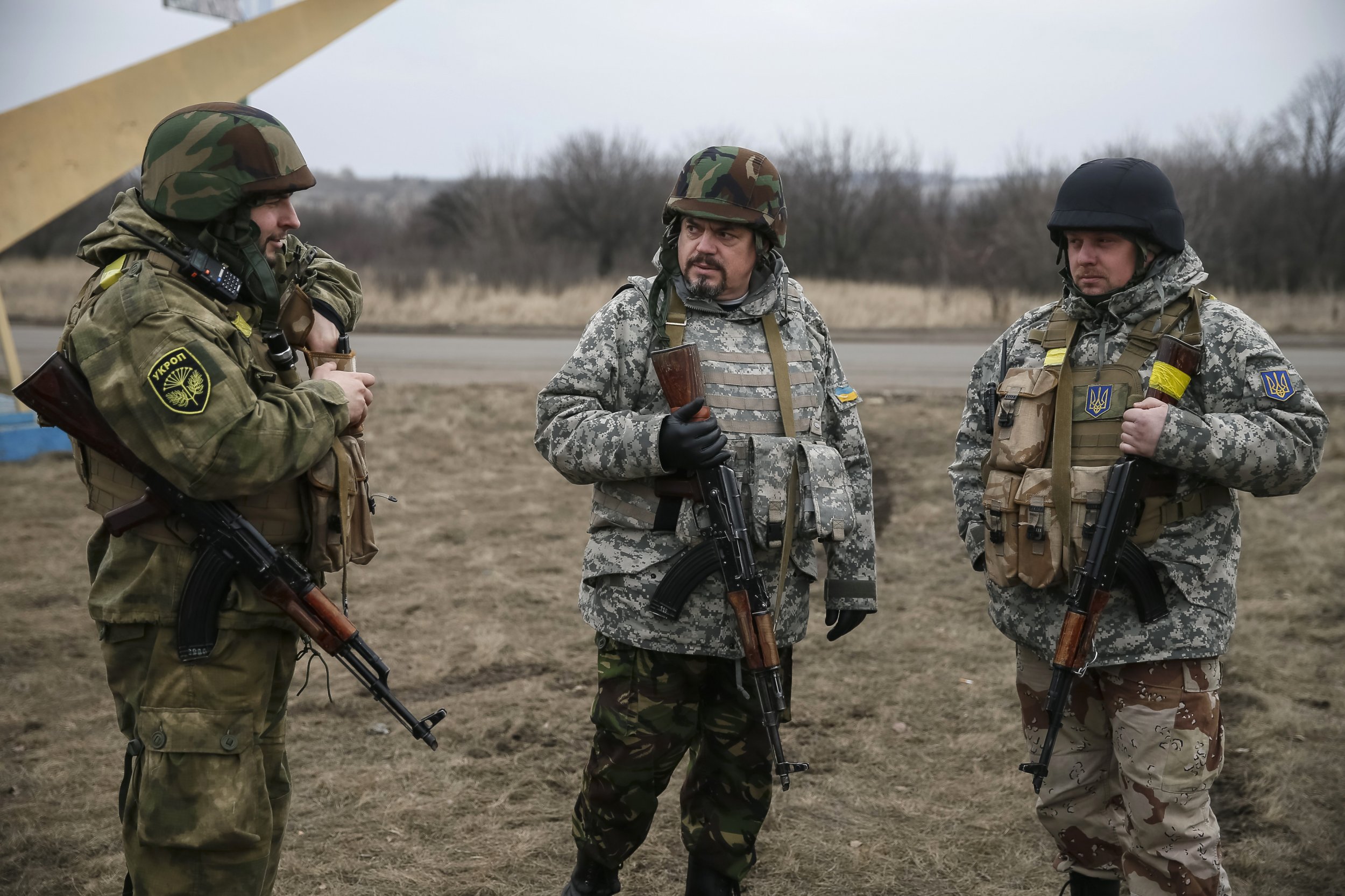 Ukraine's Parliament has voted in favour of increasing the size of Ukraine's armed forces by a third as the country's military continues to reinforce itself in the fight against pro-Russian separatists occupying the eastern Ukrainian regions of Donetsk and Luhansk.
The bill, initially proposed by President Petro Poroshenko, was approved by parliament with 270 out of 422 MPs voting in favour. 28 seats of Ukraine's 450-seat parliament sit vacant because of the conflict with Russia preventing elections in constituencies in Donetsk, Luhansk and Crimea.
The bill will now see the legal ceiling on the size of Ukraine's armed forces lifted from 184,000 to 250,000. This number will allow for 204,000 soldiers and over 40,000 additional personnel to join if called-up.
The law will now be submitted to the Ministry of Defence, who will negotiate the extended share of the national budget required to implement the law. Once given back to be signed by the president the law will come into effect immediately.
Poroshenko's political partner and current prime minister of Ukraine Arseniy Yatsenyuk highlighted the building of a military strong enough to repel the Kremlin-backed rebels in Donetsk and Luhansk as the top priority for his government, shortly after being elected last autumn.
In December Yatsenyuk estimated that Ukraine's military defence budget would exceed $3 billion in 2015, adding that five percent of GDP would go into military and defence spending.
Britain has already announced it plans to send military training staff to assist the Ukrainian army.
Andriy Lysenko, spokesman for the military operations in the east, told press in February that Ukraine could also mobilise more women in the armed forces, however he added that the majority of them would not be on combat duty.
Meanwhile, after mounting allegations that the separatist rebels in Ukraine's east are receiving assistance from the Russian military, the head of the Donetsk rebels, Alexander Zaharchenko recently announced a 100,000-strong mobilisation plan to reinforce his troops.
The latest ceasefire between the two sides was signed in Minsk last month, but fighting did not cease immediately and Ukraine has since appealed for the UN to intervene in the region and provide peacekeepers.