Ukraine Officials Call for Coca-Cola Boycott After Map Blunder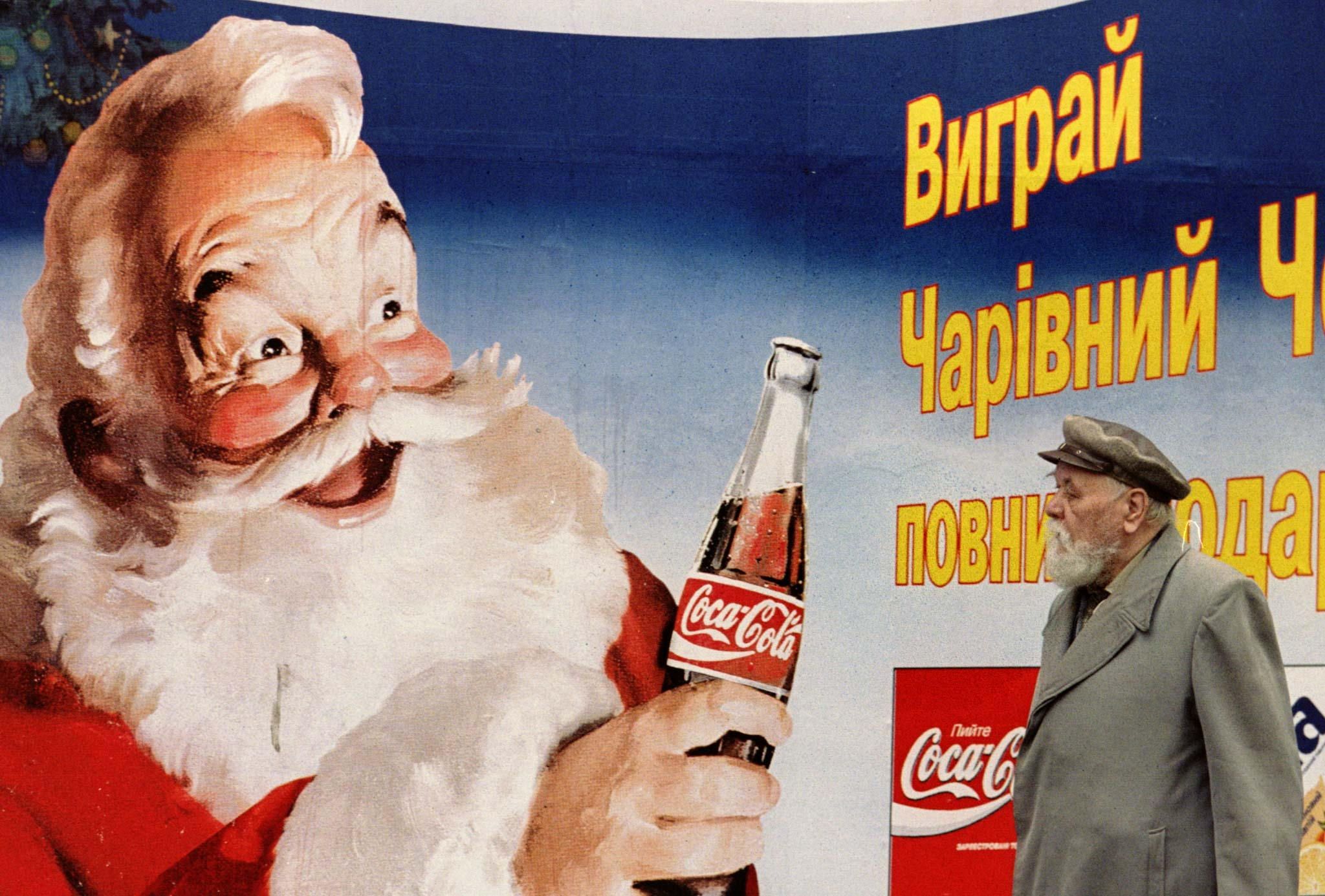 Ukrainian lawmakers have called for a boycott on Coca-Cola products after the company published a map of Russia on social media that included the annexed Crimean peninsula as part of Russia's territory.
Russia annexed Crimea from Ukraine in March 2014 after pro-European protesters toppled Ukraine's pro-Russian government of then President Viktor Yanukovych. Relations between Kiev and Moscow have since disintegrated and the EU, U.N. General Assembly and U.S. have backed Ukraine by refusing to recognize Crimea as Russian territory. But Russia has since established control over Crimea and has moved to highlight the peninsula's apparently historical relationship with Russia.
The Russian language Coca-Cola page on VKontakte—one of Russia's most popular social-media networks—first shared a winter-themed map of Russia with its followers on January 1 to mark the New Year. That map did not include Russia's Baltic region of Kaliningrad as part of Russia, and also omitted two controversial territories that Russia claims but other states dispute. One of the two was Crimea, which is still part of Ukraine according to international law. The other was the Kuril islands—which Japan and Russia have both claimed as their own since the end of WWII.
After receiving complaints from Russians for not including the territories, Coca-Cola issued an apology to Russians on Tuesday and published a new map, with all three regions marked as Russian land. That incensed Ukrainian officials.
Mustafa Nayyem, a member of Ukraine's President Petro Poroshenko's party, condemned Coca-Cola for apologizing to Russians and called on Ukrainians to "bring the Coca-Cola company back down to Earth" by refusing to buy its goods. He said that even the "homeland" of Coca-Cola—the U.S.—does not recognize Crimea as Russian territory.
Oleh Lyashko, leader of the populist Radical Party, wrote on his Facebook that the soft drink manufacturer had aligned itself with Russia by publishing the map and said he "didn't like Coca-Cola anyway."
Instead he urged Ukrainians to "love what is Ukrainian" and drink uzvar, the seasonal version of the non-alcoholic, fruit brew kompot—traditional across Ukraine and eastern Europe.
Ukraine's Ambassador to Austria, Alexander Scherba, accused Coca-Cola of bending to pressure from Russians to change the map and called it "Chicken-Cola."
#CocaCola apologized (!) and put #Crimea on #Russian map. American icon? Not sure about that. Looks more like Chicken-Cola. #BanCocaCola #CrimeaIsUkraine

Posted by Alexander Scherba on Tuesday, 5 January 2016
Coca-Cola's Ukrainian office has apologized for the "misunderstanding" surrounding the second map, telling Ukrainian news site Ukrainskaya Pravda that the company "does not support any political movements or parties." The Russian VKontakte page no longer features either maps.
Members of parliament have nevertheless called for a boycott of goods made by Coca-Cola, while Ukrainians circulated the hashtag #BanCocaCola on Twitter.
Kiev has condemned previous portrayals of Crimea as part of Russia, asking for an Oxford University Press textbook to be recalled in October for appearing to liken Crimea to internationally recognized Russian territories such as Kaliningrad. World football governing body FIFA also apologized for putting Crimea on a map of Russia in 2014 while launching the logo for the upcoming World Cup, which is to be hosted by Russia.