Ukraine Has Found the Weapon Used in the 'Maidan Massacre'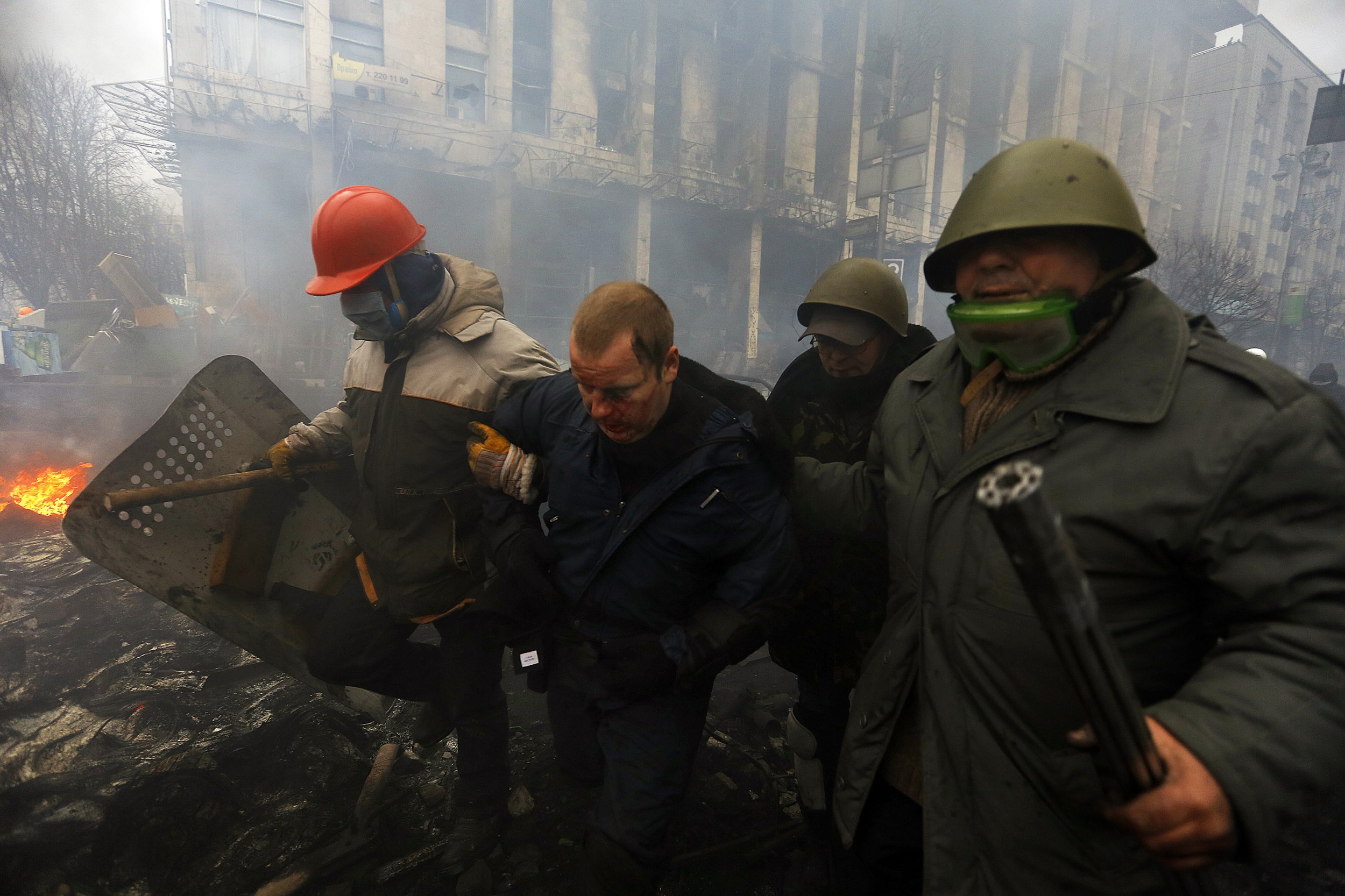 Ukraine claims it has found the sniper rifle allegedly used by deposed President Viktor Yanukouvych's security forces to kill over 100 protesters in 2014.
The event, known as the Maidan Massacre, marked for many the tipping point in the standoff between the pro-European protesters in Kiev's Independence Square (Maidan Nezalezhnosti) and the pro-Russian government. According to the Ukrainian prosecution, the ousted president's Berkut police were ordered to fire at protesters on February 20, killing around 50 people within the week. Within a week of the deaths Yanukovych had fled Ukraine.
In the two years since Ukraine's revolution, however, many questions about the investigation around the massacre have been raised and few answered. The investigation has provided little conclusive evidence that the Berkut fired into the crowd, while claims from Russia, that it was not Yanukovych, but Western security services behind the shootings in an apparent false flag operation, have also not been substantiated.
Yury Lutsenko, Ukraine's prosecutor general, declared on Thursday that the investigation had reached a breakthrough as law enforcement officials had uncovered the murder weapon.
Writing on Facebook, Lutsenko posted images of disassembled weapons found in a lake near Kiev, one of which is believed to be a sniper used to shoot Maidan protesters. Others appear to be Kalashnikov machine gun rifles.
"This is the very weapon that was used to kill on the Maidan," Vladimir Aryov, member of parliament from Ukraine's ruling party also posted. According to him whoever hid the weapons also escorted Berkut officers out of Kiev and discarded the arms while fleeing the capital. Their names are apparently known, but not made public for the benefits of the ongoing investigation. "When they are put forward, it will be a big and nasty surprise," the post stated.