Ukraine Claims Rebels Boast More Artillery and Tanks Than Germany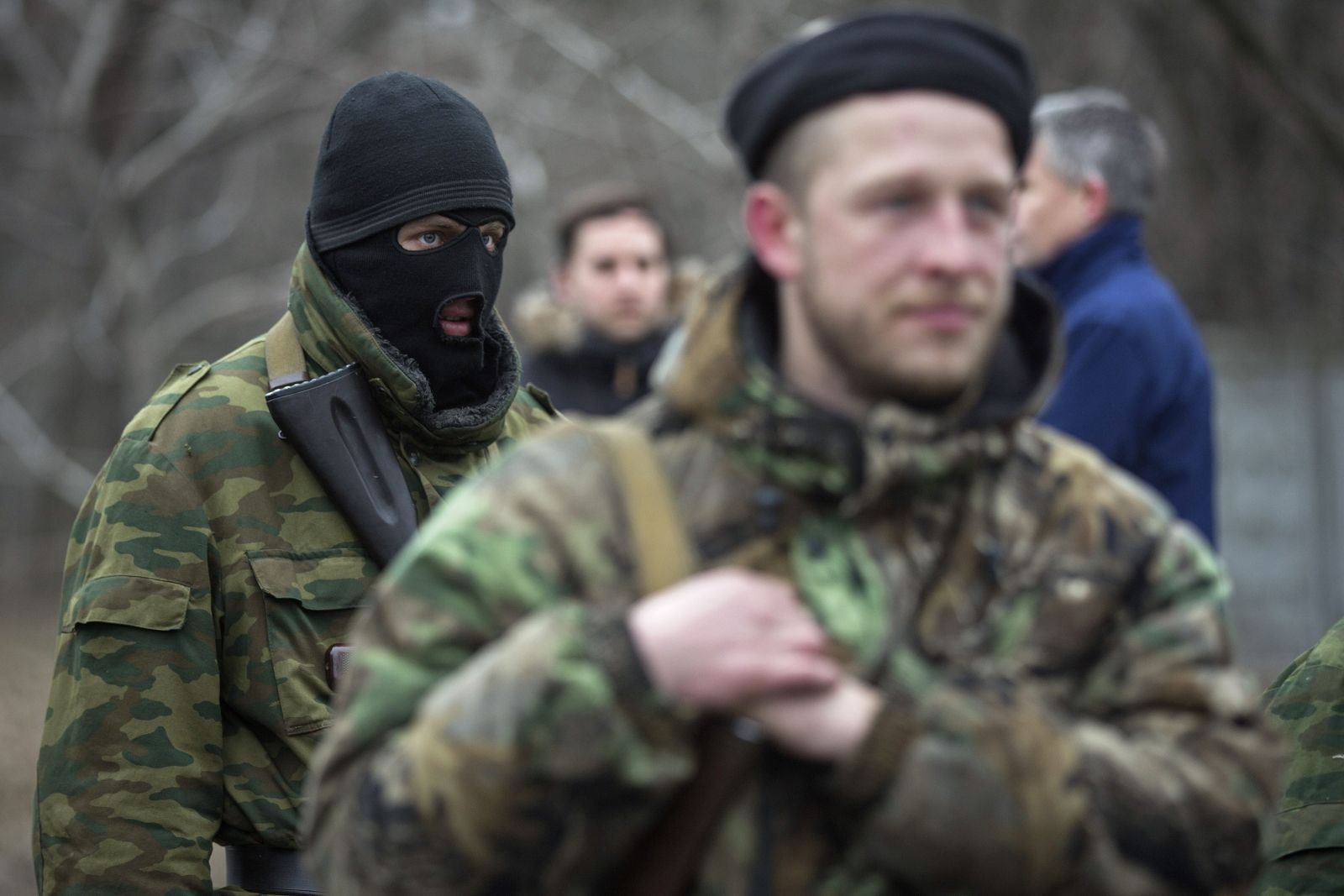 Ukraine President Petro Poroshenko has warned that Russian-backed rebels in his country's east boast more artillery, tanks and armored vehicles than Germany's armed forces, Ukrainian state news agency Ukrinform reported Sunday.
Although there are no official figures for the arsenal held by militants in east Ukraine, Poroshenko cited estimates from Ukrainian intelligence, whose agents have said that separatists have more tanks than either Germany or the U.K.
"I want to emphasize that the extent of reinforcement and heavy equipment which Russia continues to deploy throughout the area of the Ukrainian-Russian border—out of the government's control—has reached such a level that the number of tanks, artillery systems, armored carriers, multi-rocket launcher systems surpasses the arsenal of the German army," he said last week during a visit to Berlin for talks with European leaders and Russian President Vladimir Putin.
When asked to explain the president's statement by Newsweek, his administration said Poroshenko was referring to Ukrainian intelligence figures that estimate the rebels have more than 700 tanks, more than 1,250 artillery systems, more than 1,000 armed personnel carriers, and more than 300 multi-rocket launch systems.
Neither Germany's Bundeswehrs nor its Ministry of Defense were immediately available for comment. But, according to Global Firepower's estimates, the rebels' arsenal does outdo Germany when it comes to its number of tanks (408) and multi-rocket systems (50).
These figures also suggest the rebels have a greater stockpile of artillery than Germany, whose army has no towed weaponry and only 154 self-propelled guns. The German armed forces, however, boast almost five times as many armored fighting vehicles (5,869).
Although Russia has denied providing separatist fighters with arms, it has not given a satisfactory explanation as to who is supplying the weapons and enabling the rebels' control of Ukrainian territory for over two years.