Ukraine Could Be Charged With Human Rights Violations for Videos of POWs
Ukrainian government agencies risk running afoul of international law by posting pictures of captured Russian soldiers to their social media channels, human rights experts say.
Since the war began, Ukrainian defense and law enforcement agencies have turned to social media to bolster support for its side and counter propaganda from Russia. But human rights groups have pointed out that some of these social media posts may violate international agreements prohibiting mistreatment of prisoners of war (POWs).
"As numbers and images of captured soldiers in #Ukraine are circulating, let's recall the protections afforded in the #ThirdGenevaConvention for the protection of their dignity and humanity, their physical and mental integrity," Cordula Droege, the chief legal officer for humanitarian group International Committee of the Red Cross said in a tweet earlier this month.
The Third Geneva Convention is an international agreement adopted in 1949, just years after the devastation of World War II, guaranteeing that prisoners of war will not be subject to medical experimentation, be allowed to wear their badges of military rank, be allowed contact with the outside world and be released when the conflict is over.
The convention, which Ukraine and Russia have signed onto, also prohibits "outrages upon personal dignity, in particular, humiliating and degrading treatment." Additionally, POWs must be protected "against insults and public curiosity" under the convention.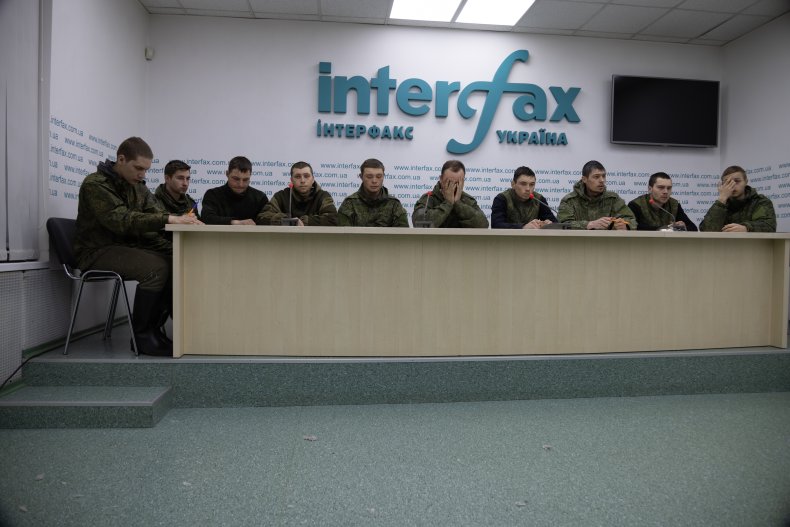 The Security Service of Ukraine has posted videos of captured Russian soldiers to its Telegram account, which has 868,000 subscribers, as well as to Facebook, Twitter, Instagram and YouTube, according to Human Rights Watch (HRW).
The advocacy groups said that the videos show captured Russian soldiers who "appear under duress or are revealing their names, identification numbers, and other personal information, including their parents' names and home addresses." Some of the dozens of videos posted by the Security Service feature bound soldiers being interrogated, according to HRW.
Ukraine's Internal Affairs Ministry has posted similar videos to the 847,000 subscribers of its Telegram channel, according to HRW.
HRW said that Interior Ministry adviser Victor Andrusiv told the group that the videos are to help relatives identify captured and killed Russian soldiers. However, the organization has called for the postings to stop.
"The obligation to protect POWs from being objects of public curiosity, as well as protecting them from intimidation or humiliation, is part of the broader requirement to ensure their humane treatment and protect their families from harm," Aisling Reidy, senior legal advisor at HRW, said in the post.
Charles J. Dunlap Jr., the former deputy judge advocate general of the U.S. Air Force who now heads Duke University's Center on Law, Ethics and National Security, wrote in a blog post last month that the Geneva Conventions apply in the conflict.
However, he added that while releasing photos or video may constitute "insults and public curiosity," writing that the "intent" behind the released images also needs to be evaluated.
"Still, the bottom line is that prisoners of war should not be propaganda tools," he wrote.
Newsweek has reached out to the Ukrainian government for comment.