Ukraine Counteroffensive Eroding Confidence in Russian Command: ISW
Ukraine's counterattack in the east and south of the country, and the Kremlin's silence over it, are eroding trust in the Russian command, according to a new report by the Institute for the Study of War (ISW).
In its daily report, the think tank said Ukrainian successes on the Kharkiv City-Izyum axis are rupturing the Russia information space and eroding conference in the Russian command "to a degree not seen since a failed Russian river crossing in mid-May."
An example it gave was Ukrainian officials announcing on Thursday that forces were 50 kilometers (31 miles) deep into Russian defensive positions north of Izyum in the Kharkiv Oblast – but the Russian side didn't issue any comment on their progress.
Ukrainian President Volodymyr Zelensky said on Friday that Ukraine's military had recaptured dozens of settlements and reclaimed more than 1,000 square kms of territory in the east and the south in the past week. The think tank also said Ukrainian forces in the Kharkiv Oblast in the east in their counteroffensive had advanced to within 20 kilometers of Russia's main logistical hub in Kupyansk as of September 8.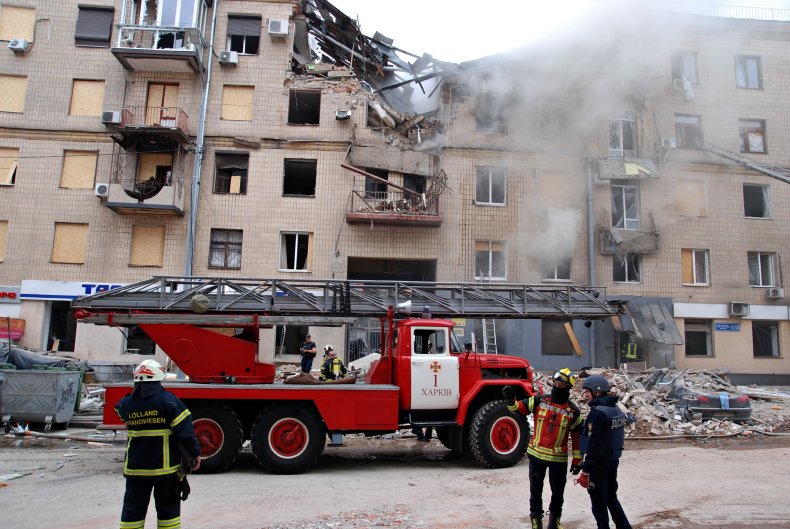 The Kremlin hasn't commented on Ukraine's claims of recapturing territories, but local officials in Kharkiv have reported that Russia has sent columns of military reinforcements to the region.
The think tank also said Moscow's silence amid Ukraine's vocal successes has drawn criticism from Russian service members online and decreased trust in the country's military command in a similar manner to what was seen when Russia failed to cross a river in mid-May in the eastern region of Luhansk. Ukrainian and British officials said at the time that Russian forces had suffered heavy losses in a Ukrainian attack on a pontoon bridge crossing the river in the east.
Ukrainian forces, which continue to target Russian command-and-control points and ammunition depots in the Kherson Oblast, will likely capture Kupyansk in the next 72 hours, severely degrading, but not completely severing Russian ground lines of communication (GLOCs) to Izyum, the ISW said.
It also noted that the Russian military has been conducting "limited" ground attacks across the eastern axis.
However, Russia's defense ministry posted video footage on Friday of what it said were its troops being sent to the Kharkiv region, where Ukrainian forces claimed to have recaptured territory in recent days, Russian state-owned news agency Interfax reported.
On Friday, at least 10 people were wounded after Kharkiv was hit by Russian rocket fire. The attack on Ukraine's second city was revenge for Kyiv's counteroffensive in the region, according to Ukraine's presidential chief of staff, Andriy Yermak. Ukraine said in a recent counterattack nearby that it had recaptured more than 20 settlements.
"For every success of Ukraine's armed forces, for every victory, Russians ... answer with strikes on innocent people," Yermak said in a Telegram post. "Russia is a terrorist state ... you will answer [for this], and you almost certainly won't be able to hide anywhere."
Newsweek has contacted the Russian and Ukrainian foreign ministries for comment.