Ukraine Deaths Top 5,000 After Week of Violence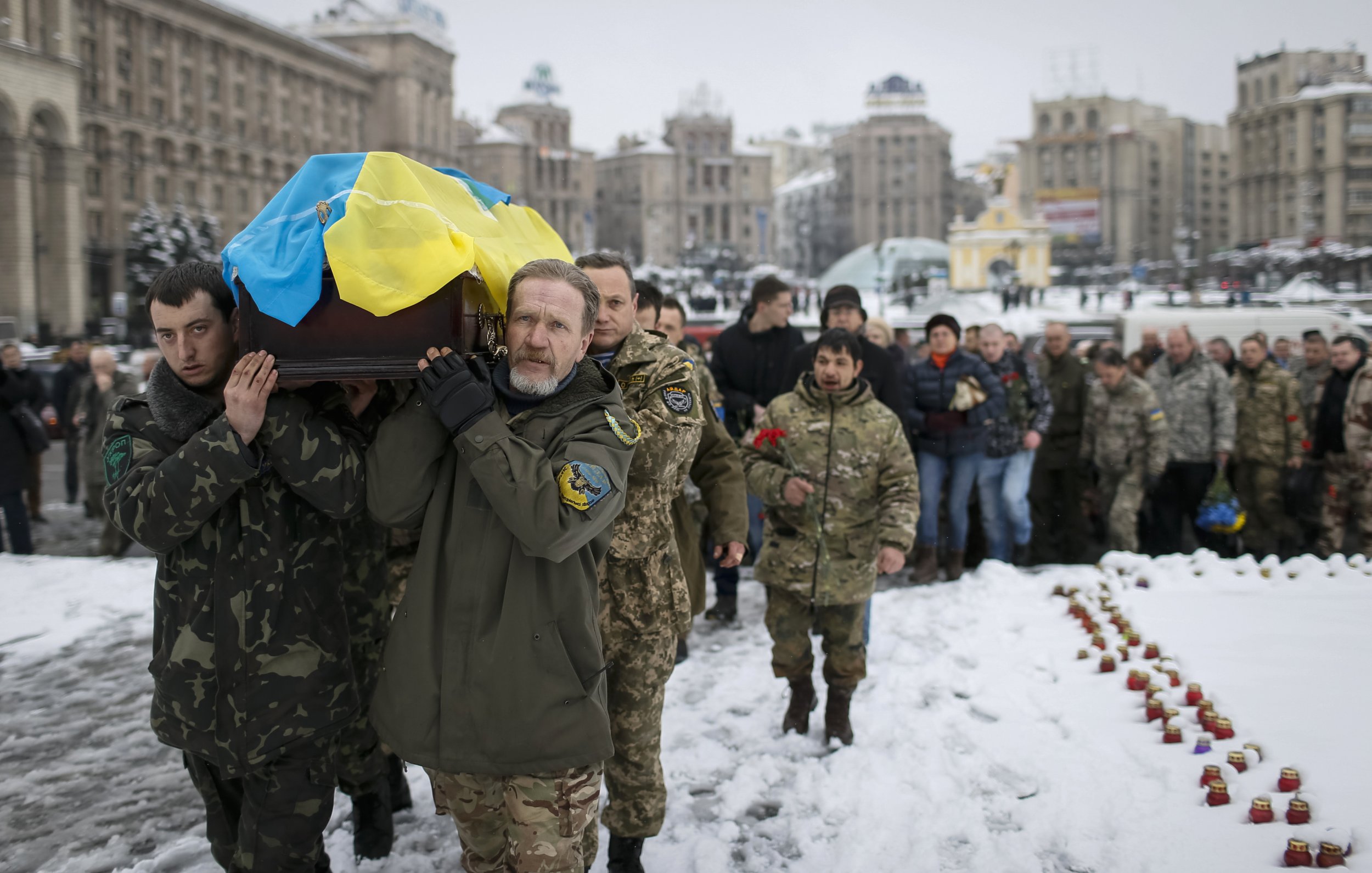 The death toll from nine months of violence in Ukraine has exceeded 5,000, the United Nations said Friday, and there are fears that the number could be "considerably higher." Nearly 11,000 people have been wounded in the ongoing battles.
A surge in fighting between Russia-backed rebels and Ukrainian government forces since January 13 has led to 262 deaths in nine days, the U.N. human rights office said on Friday.
"This has been the most deadly period since the declaration of a cease-fire on September 5," Rupert Colville, spokesman for the Office of the High Commissioner of Human Rights, said on Friday.
Russian President Vladimir Putin has blamed the increase in hostilities on "criminal orders" from Kiev for a large-scale military operation. "The people who are doing this should know that there is no other way to solve such conflicts than peace talks and political measures," he said.
Fighting and shelling has continued in the Donetsk region, including an artillery attack on a bus stop in the Leninskyi district that killed 13 people, the second such attack in a week. There have been further reports of shelling in several towns in Luhansk.
On Thursday, Ukrainian troops ceded the main terminal of the embattled Donetsk Airport after weeks of fighting against Russian-backed forces.
Eastern Ukraine has been under attack since April 2014, when Russian authorities annexed Crimea. Nearly 600,000 people have been displaced within Ukraine, including 130,000 children, and 593,222 have fled to neighboring countries, according to the U.N.
"Civilians held or trapped in these areas are subject to a total lack of respect for human rights and the rule of law," said Colville.
On January 21, the foreign ministers of France, Germany, Russia and Ukraine met in Berlin and issued a call for peace and for both sides to withdraw heavy artillery. A planned peace summit in Astana, Kazakhstan, which was to be attended by the four countries, has been postponed after a barrage of attacks and evidence of a failing cease-fire, the Kyiv Post reports.