Ukraine Finds 10 Million Rubles in Suspected Rebel Cash Delivery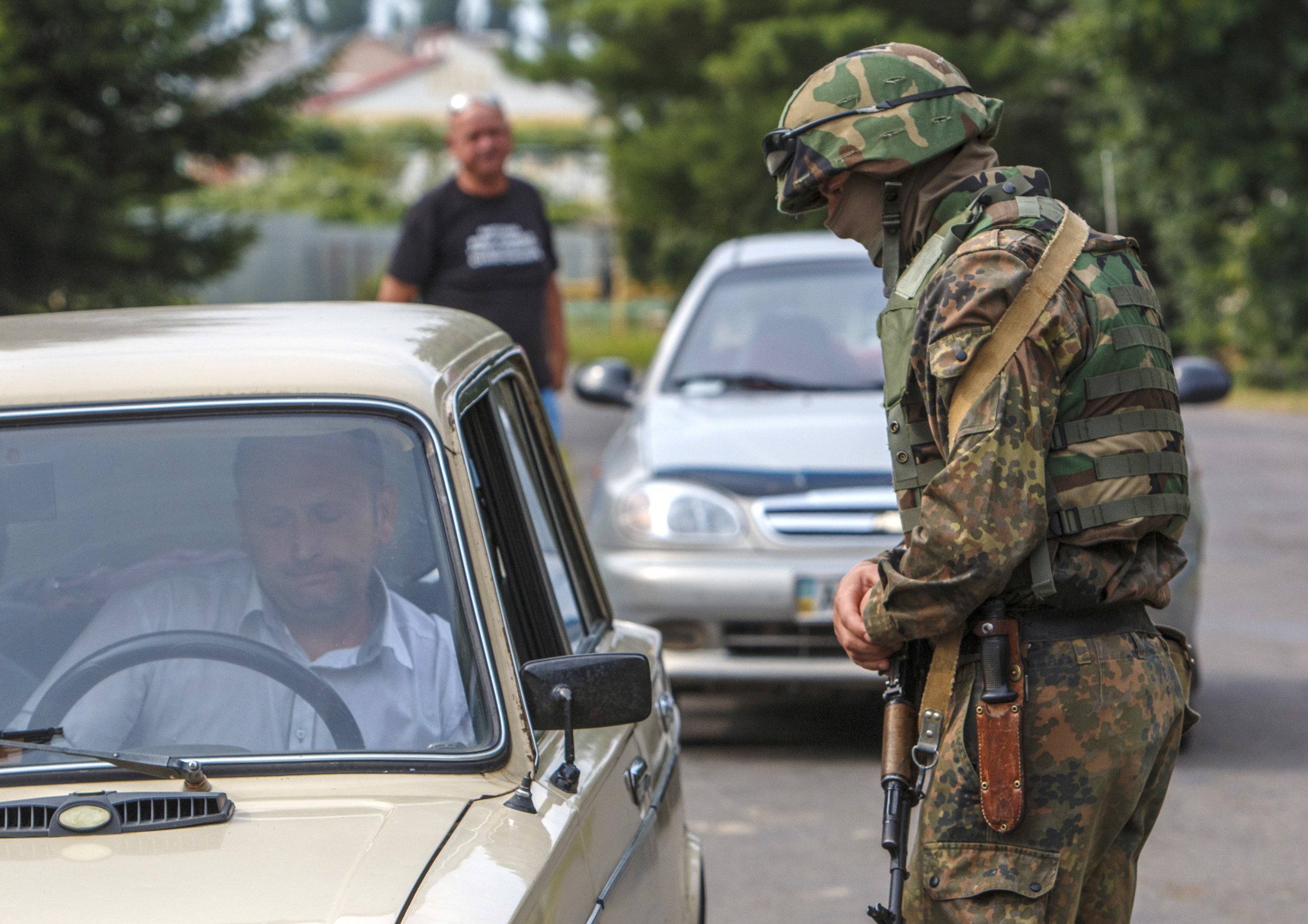 Ukraine has arrested a man driving into territory held by pro-Russian separatists with thousands of U.S. dollars and millions of Russian rubles in cash, Ukraine's defence forces announced on Facebook on Sunday.
The man's name was not given, however, the official press office of Ukraine's forces, deployed near the rebel-held territories in Ukraine's Donetsk and Luhansk regions said he was suspected of "terror funding." Separatist militant groups in the regions are considered Russian-backed terrorist groups by Ukraine, however Moscow has repeatedly dismissed evidence that they are arming the groups or deploying Russian forces in their ranks.
The driver, a Ukrainian national, was stopped in a black Chevrolet Lacetti on Sunday, near the military checkpoint of Zaytsevo, Donetsk region. He was allegedly heading towards the rebel-held town of Horlivka and a search of the gas-powered vehicle found stacks of cash stuffed in the fuel tank.
Bills of 10 million Russian rubles ($154,000) and $100,000 dollars, strapped together with elastic bands, were found in the car and the man was taken into custody.
Ukrainian police did not speculate on whose behalf they suspected the man to be carrying the large amounts of Russian cash into the rebel-held territory, since journalistic reports from separatist territories show that U.S. dollars, Russian rubles and Ukrainian hryvna are all traded there.