Ukraine Girl Who Lost Dad in War Starts Own Business To Donate to Army
Meet the 7-year-old Ukrainian girl who started her own business making flower crowns after her dad was killed by Russian troops.
Irynka Vasilyeva has raised enough money to buy the Ukrainian army two vehicles and two thermal imaging goggles, and now she dreams of making enough to give them American-made Javelin missiles, planes and tanks.
Her dad, Senior Lieutenant Oleksandr Vasilyev, of the 14th Separate Mechanized Brigade, also known as the 14th Mechanized Brigade and named after Prince Roman the Great, died in combat in the Mykolaiv region, in southern Ukraine, on Sunday, March 27.
Zenger News spoke to Irynka's mom Viktoria, 32, in an exclusive interview and she said that it all started years before, in 2014, when hostilities flared up in the Donbas and annexed Crimea. Viktoria said: "Our lives were divided into before and after 2014. War. A terrible war.
"My brother, a soldier, immediately went to the front to defend the Motherland."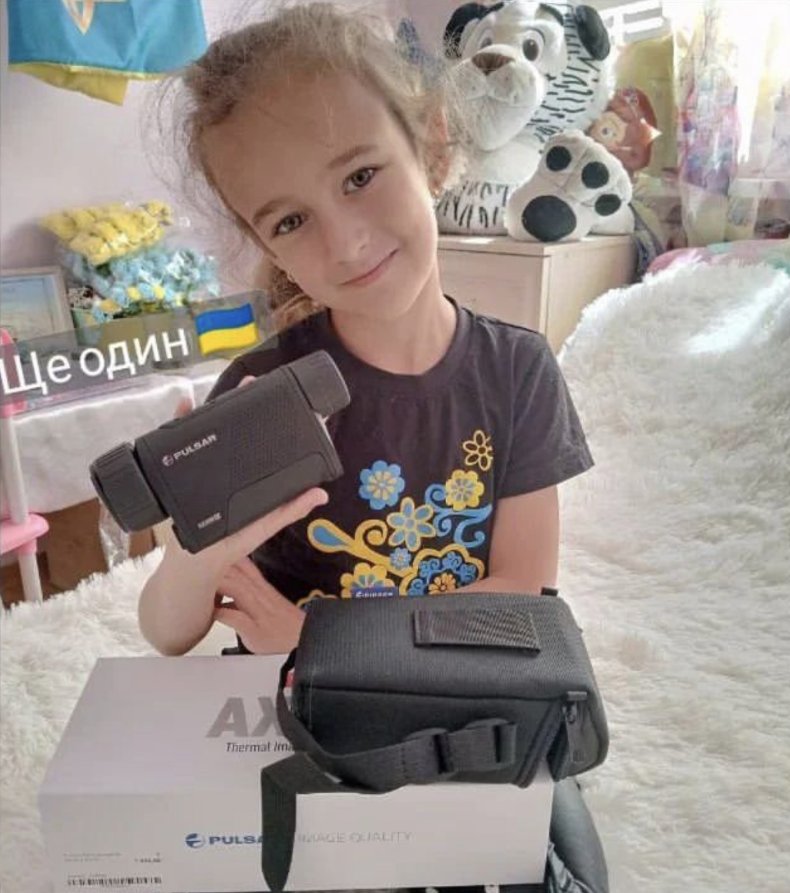 She said that despite being worried, he would often call to reassure her that "everything would be fine."
But she added: "A terrible thing happened, news of his death arrived. Everything was like in a fog. What to do next?"
The tragic death of her brother led to Viktoria meeting her future husband, Irynka's father. Viktoria said: "One day, Oleksandr Vasilyev called me. He wanted to come to the grave of his brother-in-arms.
"We talked with him and agreed that we will definitely meet. He came, we got to know each other and that was it. We decided to get married. It was unexpected for everyone, because we had just met."
Viktoria added: "We got married. My husband is also a soldier and very often he went to the front. A little later, we had a wonderful daughter, Irynka.
"For Irynka, her dad was the universe."
She said: "When Irynka was 1 year old, her dad decided to go to study at the military academy in the city of Lviv."
So the family moved to Lviv, in western Ukraine. Viktoria said: "Every day, Irynka waited impatiently for her dad to come home from the academy. And when he came, they played until late in the evening.
"Her dad always carried Irynka in his arms. No matter where, as soon as they left the house, he immediately took her in his arms. Even to school. I always laughed, children with backpacks walking to school, and Irynka in his arms."
Viktoria, who referred to Oleksandr by the diminutive "Sashko," said that he graduated from the National Academy of Ground Forces with honors.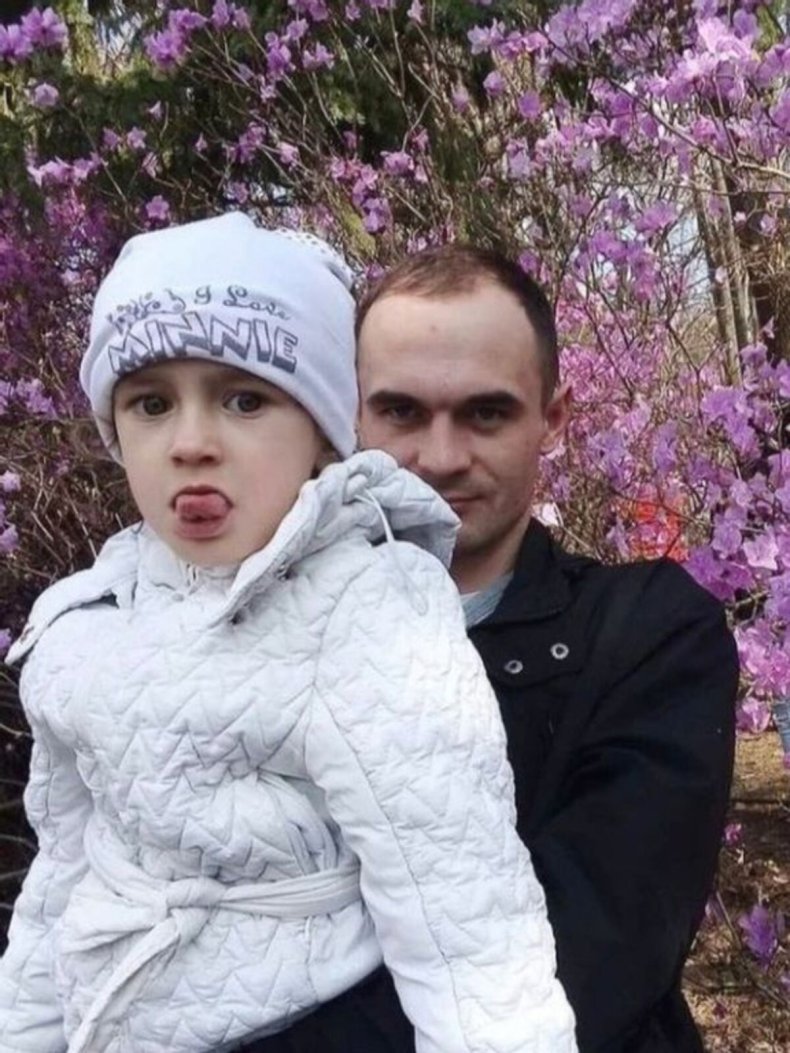 She added: "And he loved history very much. He really liked to read. It didn't matter if he was reading on public transport or on vacation. He was a very intelligent man."
"He was a real warrior. He could not imagine his life without the army. From the age of 18, he served and did not even consider changing his profession."
And then life changed again in February this year, when Putin ordered his troops to cross the Russian border and invade Ukraine.
Viktoria said: "When the full-scale invasion began, he went to the Kyiv region in the morning. He always said, don't worry about me. I can fight."
Viktoria said: "He made sure to call Irynka every day to support her. He taught her how to behave during shelling and air raids. At the beginning of March, he promised that he would come home soon.
"On March 27, he was already in the Mykolaiv region. He called me at lunch and said very quickly, "I'm fine, but I may be out of touch for a few days."
"Unfortunately, on that day he gave his life for the will of Ukraine.
"On March 28, our child cried all the time and asked to call her father. I called, but there was no answer.
"I tried to reassure Irynka that everything would be fine, but every time she repeated, "call my dad, I want him to finally come home."
"On the morning of March 29, I called one of my husband's relatives and asked if my husband had called her. And then the shock. She said a terrible thing: that Sasha was no longer here."
Viktoria said she screamed. She said: "Screaming and hysteria. I didn't know what to do, where to run. I pulled myself together and repeated, "this cannot be, he promised to return." I immediately went to the military hospital, where I was told that there was no information about the death of my husband."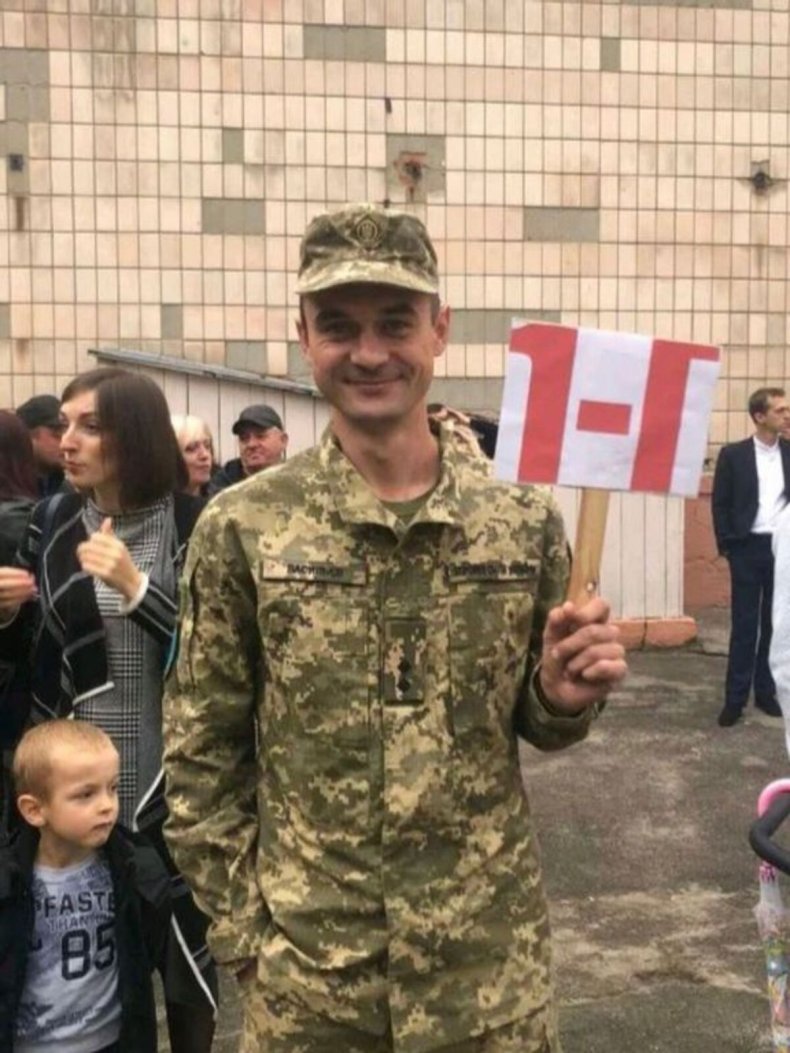 She said that this gave her hope. But her hopes were quickly dashed. She said: "But alas, after a few hours, my husband's comrades and company told me that it was not a mistake and that Sashko really was gone."
Viktoria said that she felt despair and refused to believe it. Even when they brought his body back, she still could not believe it.
She added: "I came to his grave and could not believe it."
Viktoria said that after that, "there was no life." She said she felt "indifference towards everything that Irynka and I have," and "didn't want to see anyone."
But one day, little Irynka decided that she wanted to do something.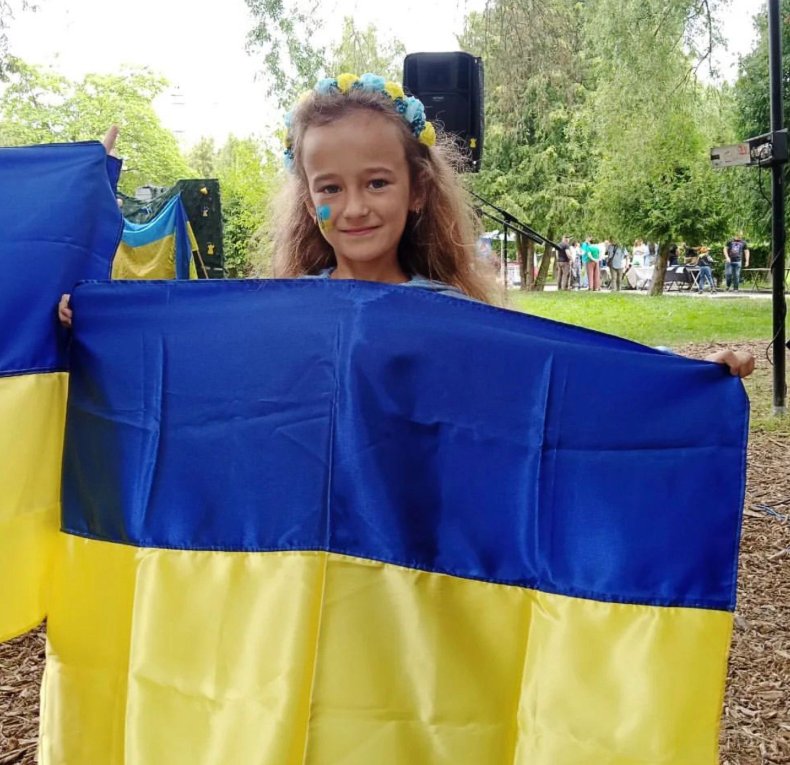 Viktoria said: "One morning, my daughter woke up and said enough is enough. The war is continuing. She said these words: "Dad protected us. He died, and now I will defend Ukraine. We have to help the boys and girls drive those [Russians] out of our country, since they don't want to go themselves."
"And Irynka began to look for something that she could help with. She started making flower crowns and selling them, and that's how she managed to collect money for the first thermal imager, which immediately went to my husband's company."
Viktoria said that Irynka did not stop there. If anything, this promising result encouraged her to continue. Viktoria said: "Sometimes I look at her and I don't know where she gets her strength from. Right now, she dreams of getting many tanks, planes, and Javelins."
Little Irynka, who now has nearly 2,000 followers on Instagram, sells her flower crowns for 100 Ukrainian hryvnias ($2.71). Her mother gently told her that Javelins are very expensive, but Irynka is undeterred and plans to write to the Ukrainian leadership to tell them to buy Javelins.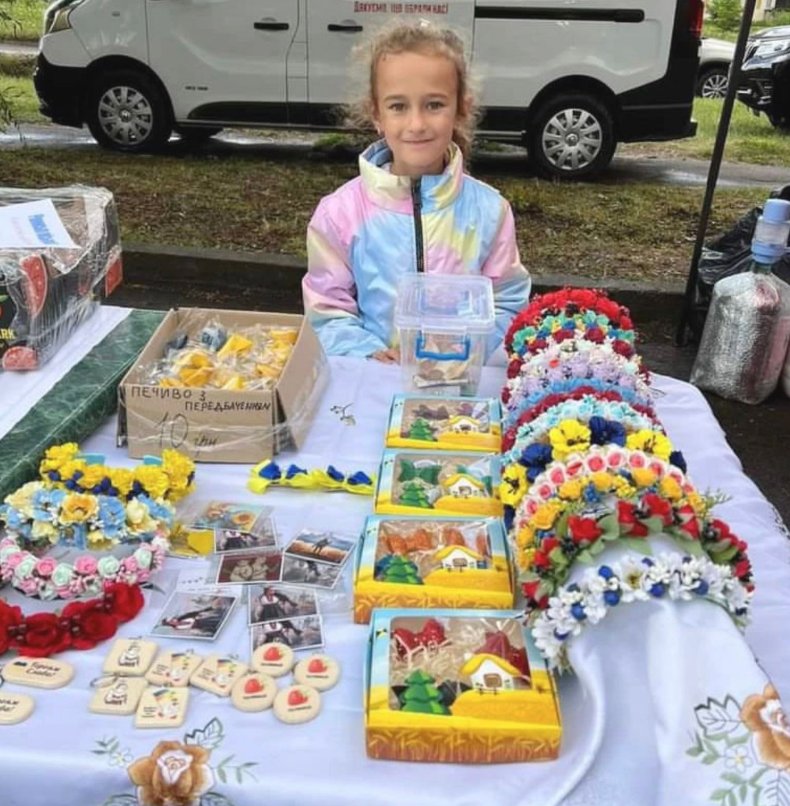 Viktoria said that she thinks that Irynka is up to the challenge and that she will raise enough money to buy everything that the Ukrainian army needs. She added: "I'm sure her dad and her uncle would be very proud of her".
Viktoria added: "And she sincerely believes that she will be able to do it and our heroes will win. It simply cannot be otherwise, she repeats this very often. No need to cry, because we will flood the neighbors. She loves her father very much and constantly visits his grave.
"She communicates with him, and even prepares food for him and puts it next to his photo. She sincerely believes that God will return every Hero and all the people will be happy."
Viktoria then said: "The war united me with my husband, the war took him away from me."
This story was provided to Newsweek by Zenger News.