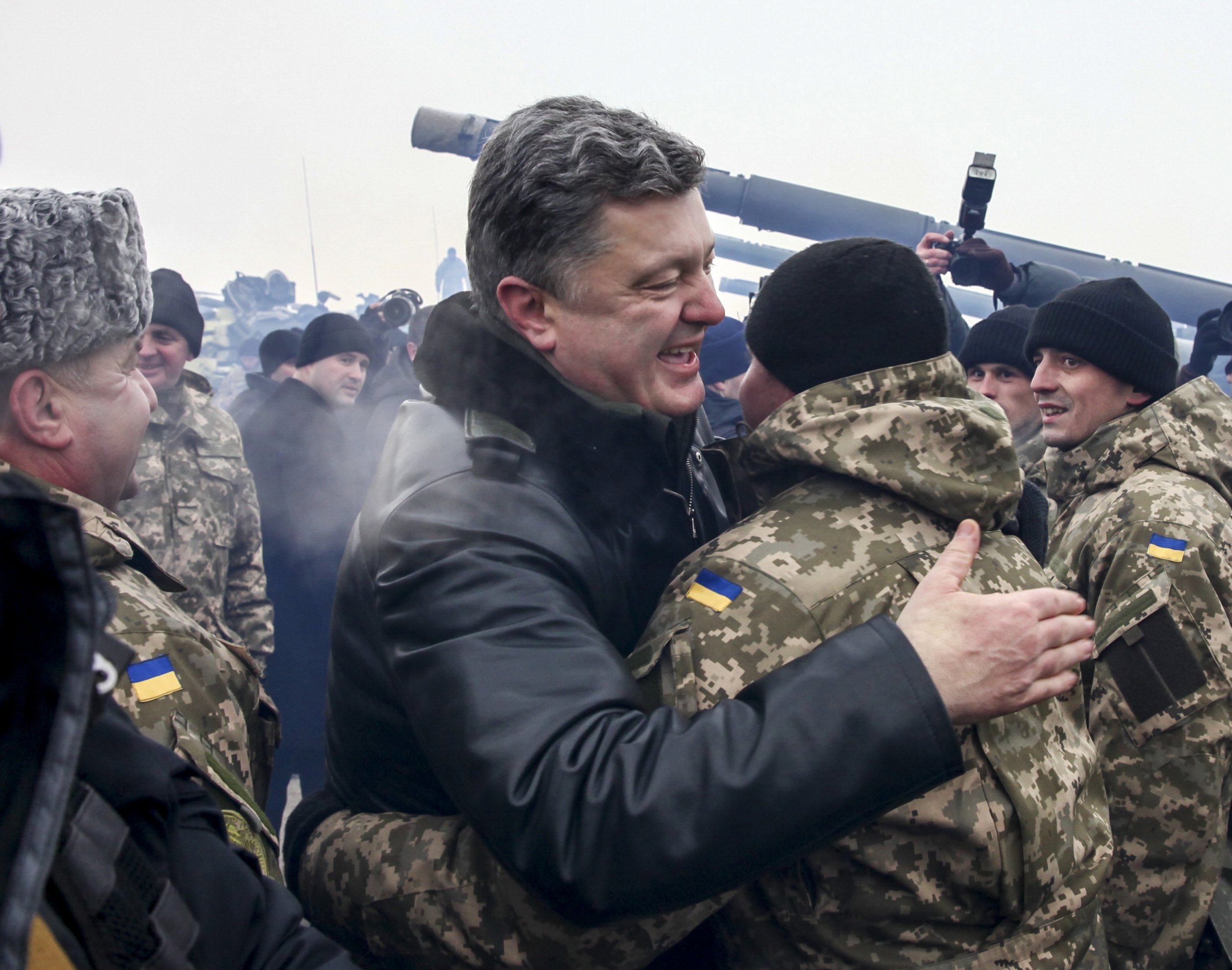 Ukraine has had its first casualty-free day in seven months after a ceasefire agreement signed in September failed to stall the conflict between Ukraine and Russian-backed separatists.
Ukrainian President Petro Poroshenko said that yesterday was the first time since the conflict in Eastern Ukraine began that he has not been told of a soldier or a civilian being killed or wounded during the night in Ukraine. He added that he hopes the tentative truce, the fourth since April, will revive the ceasefire agreement signed on 5th September.
"I pray that the truce continues," Poroshenko said in a speech at the Lowy Institute for International Policy in Australia, where he and Australian prime minister Tony Abbott attended a vigil honouring the 298 people who died in the Malaysia Airline crash in Eastern Ukraine in July.
"If we are united, we will win. The victory will not be achieved by military means but through political dialogue. We will bring peace and stability to our nation, the continent and the world," Poroshenko said.
He later claimed that Moscow was punishing Ukraine for their choice of freedom, calling the war "a struggle for democracy and a safer world".
The ceasefire was signed by Poroshenko, Russian president Vladimir Putin, separatist chiefs and the Organization for Security and Cooperation in Europe in Minsk, Belarus. Casualties continued through the ceasefire but a 'day of silence' on 9th December commemorating six months of conflict held through Thursday night.
Despite the truce, Ukrainian minister of defence Stephen Poltorak says there is an increasing threat to the south of the region, and more army units are needed in the area to protect Ukrainian territory.
Speaking in the Ukrainian parliament today, Poltorak said that Transnistria, where Moldova meets Ukraine, also poses a threat to the country. "We clearly know this," he said. "Forces there will be increased." A Kremlin-linked Russian NGO recently sent an 'aid convoy' to a pro-Russian separatist region of Moldova, reminiscent of the convoy's of white trucks Russia sent to Eastern Ukraine in August.
Poltorak suggested a possible doubling of military spending next year, bringing the defence budget to £35m.
A report from the UN monitoring team in Ukraine said last month that an average of 13 people were killed per day since the ceasefire agreement on 5th September, adding to the estimated 4,300 that have been killed since the beginning of the conflict.