Ukraine Hospital Bombing Takes Center Stage as War Crime Probes Underway
The bombing of a maternity and children's hospital in the city of Mariupol has stoked international outrage as Russia continues to invade Ukraine.
Vice President Kamala Harris on Thursday said the bombing, which left at least 17 people injured, should be investigated as a potential war crime. "I have no question the eyes of the world are on this war and what Russia has done in terms of this aggression and these atrocities," Harris said at a press conference in Warsaw, Poland, where she was demonstrating U.S. support for NATO's eastern flank allies.
The International Criminal Court (ICC) has already opened an investigation into allegations of war crimes, crimes against humanity or genocide committed in Ukraine after receiving referrals from nearly 40 countries. The United Nations Human Rights Council also launched an independent international commission to investigate all alleged violations of human rights in the context of Russia's aggression against Ukraine.
Experts told Newsweek that the hospital bombing is a "particularly horrific" example of a potential war crime committed by Vladimir Putin's forces.
"There is something that seems particularly egregious and particularly horrific about attacks on facilities that are designed to care for the most vulnerable people in society," said Anthony Dworkin, a senior policy fellow at the European Council on Foreign Relations.
Viral images of the bombing showed a bloodied pregnant woman being carried through a courtyard by emergency responders. A video posted by Ukrainian President Volodymyr Zelensky showed the maternity facility's rooms destroyed in the aftermath of the bombing.
"Stop the killings! You have power but you seem to be losing humanity," Zelensky wrote on Twitter when he shared the footage.
Ernesto Verdeja, an associate professor at the University of Notre Dame whose research focuses on large-scale political violence, agreed that the hospital bombing in Mariupol is "certainly a good candidate for being considered a war crime."
"For something to qualify as a war crime, there has to be some indication that there's been an indiscriminate attack that isn't taking into account the rights of civilians," Verdeja explained. "It's putting civilians into harm's way without a military purpose."
Russia has been widely condemned for shelling civilian areas, including the city of Irprin. Eight civilians were killed by Russian shelling in Irpin, according to Mayor Oleksander Markushyn. "The shell hit, and in front of my own eyes died two small children and two adults," Markushyn said.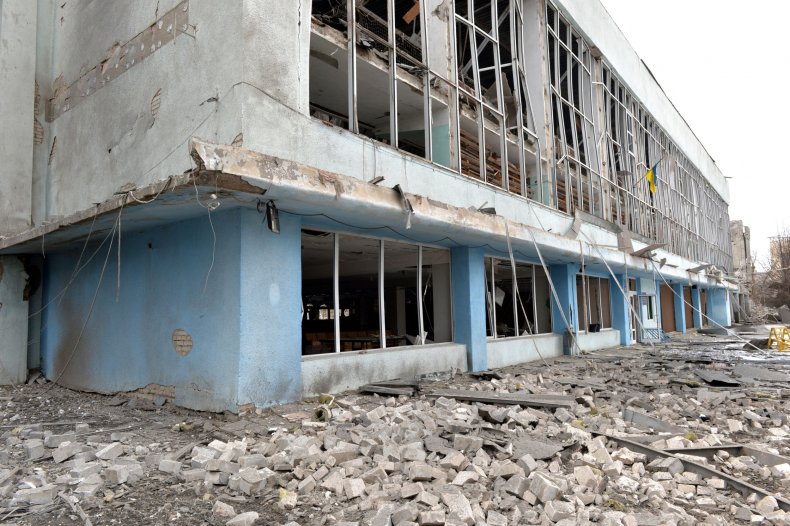 While war crimes investigations can be started during a conflict, both Dworkin and Verdeja said it could take years for the inquiries to be completed.
"The ICC has had a number of cases that have been carried out but they can take a long time," Dworkin said. "You're not going to see those before the end of the war."
Secretary of State Antony Blinken said over the weekend that the U.S. has seen "very credible reports" of deliberate attacks on civilians by Russia in Ukraine that "would constitute a war crime."
"What we're doing right now is documenting all of this, putting it all together, looking at it, and making sure that as people and the appropriate organizations and institutions investigate whether war crimes have been or are being committed, that we can support whatever they're doing," Blinken said.
Since the Russian invasion of Ukraine began on February 24, more than 2 million people have fled the nation. At least 549 civilians have been killed, 41 of whom were children, according to the United Nations.
Newsweek has reached out to the ICC and United Nations Human Rights Council for comment on hospital bombing but didn't receive a response before publication.