Ukraine Launches Black Sea Drill Despite Tension With Russia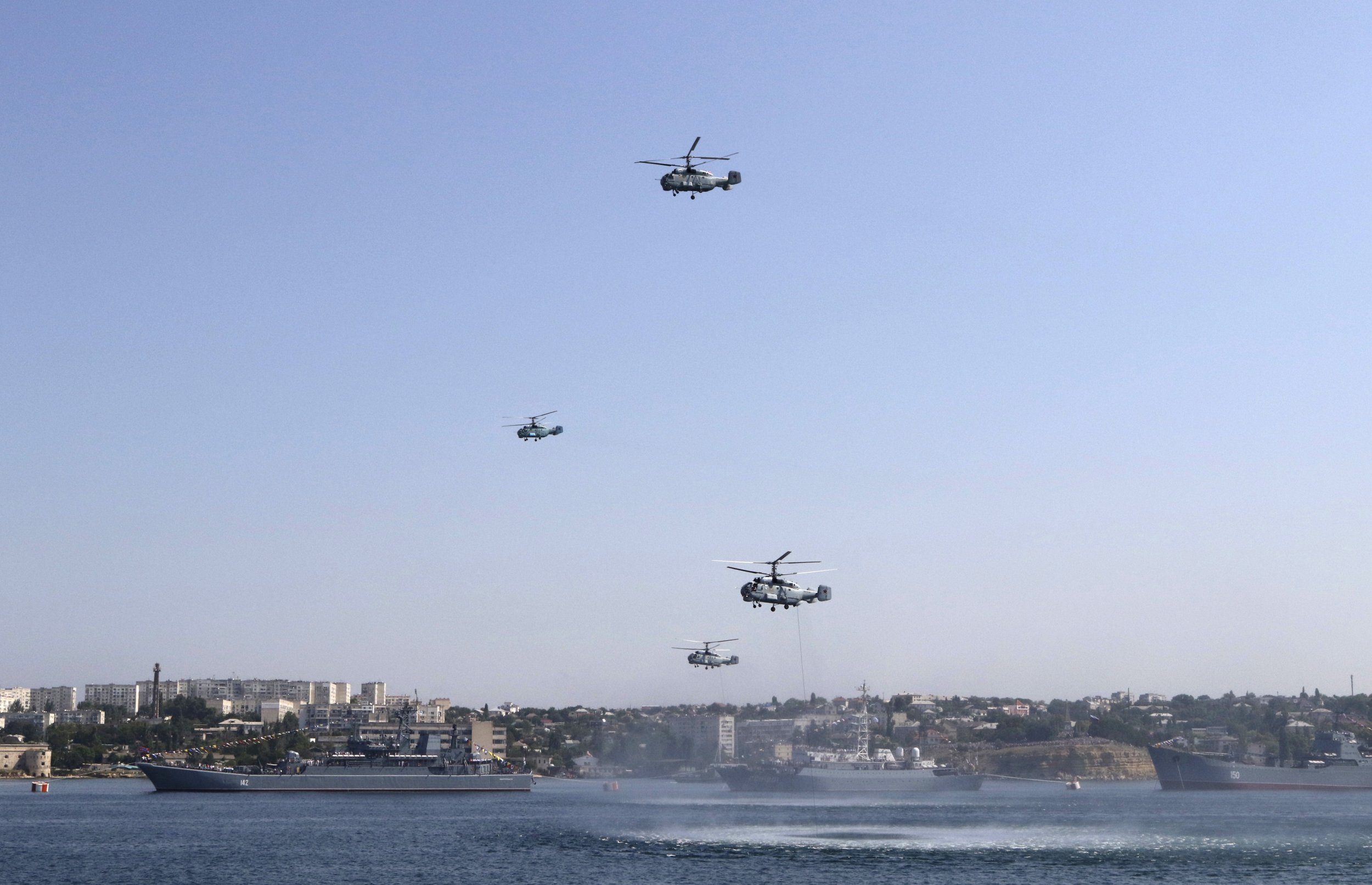 Ukraine has launched a missile drill in the south, near Crimea, despite repeated warnings by Russian state media that this risks incurring Moscow's retaliation.
The two-day drill off the Black Sea coast of Ukraine's Kherson region started on Thursday morning, after Russian state-run news agency Tass reported that Russian anti-missile systems in the region were on high readiness to fire at any perceived threats. A source in Russia's Black Sea Fleet who did not wish to be named also told Russian state news agency RIA Novosti that Moscow had deployed missile-carrying ships nearby as a precaution.
The reason for the standoff is the close proximity of Kherson region to the peninsula of Crimea, which formally belongs to Ukraine but which Russia has held since 2014. Russia has repeatedly accused Kiev of seeking to regain control over the peninsula through military means, which the Ukrainian government has denied.
Despite the tense atmospherics, Ukraine's Southern Air Command announced around midday on Thursday that: "Firing has begun and all is going according to plan."
"There has been no reaction from Russia," Vladimir Kryzhanovsky, spokesman for the Southern Air Command, told Ukrainian news channel 112. "Ukrainian personnel are prepared for any eventuality."
According to him the closest to Crimea a missile from the exercise will fly is still 30km away.
Two other Ukrainian news outlets published details of a purported letter from the Russian Ministry of Defense to its Ukrainian counterpart, threatening that Moscow would destroy the source of any Ukrainian missile launched towards Russian-held territory, be it on "land, sea or air." The Russian government has not confirmed the validity of this letter, but the Kremlin confirmed to journalists that Russian President Vladimir Putin will be following updates on the drill personally.
Ukraine's President Petro Poroshenko was defiant, writing on his Twitter page during the exercise that Kiev had to see it through "despite threats from Russia" because it is his government's "responsibility to assemble the aerial defense of Kiev and the whole of Ukraine."
"Nobody will hold us back and we will act in the interests of the Ukrainian people's safety and the safety of the Ukrainian state," he added.