Ukraine Loses an Ally After Warning That Putin Planned to 'Destroy' Moldova
Moldova's prime minister, Natalia Gavrilita, resigned on Friday, soon after her country confirmed reports that a Russian missile had entered its airspace.
Gavrilita's resignation resulted in the collapse of Moldova's government. Her government was viewed as being pro-Western, and she was an outspoken ally of President Volodymyr Zelensky from neighboring Ukraine.
Moldova has been hit recently with high inflation as well as an energy crisis after Russia reduced supplies. Concerns have also increased about Russia taking further action against Moldova since Russian President Vladimir Putin invaded Ukraine last February 24, especially since Russia maintains troops in Moldova's breakaway region of Transnistria.
On Thursday, Zelensky told European Union leaders in Brussels that his country had intercepted plans by Russian security services of an alleged plot to "destroy" Moldova. Later that day, Moldova's Intelligence and Security Service released a statement saying it had received information that detailed Russian plans to destabilize the country.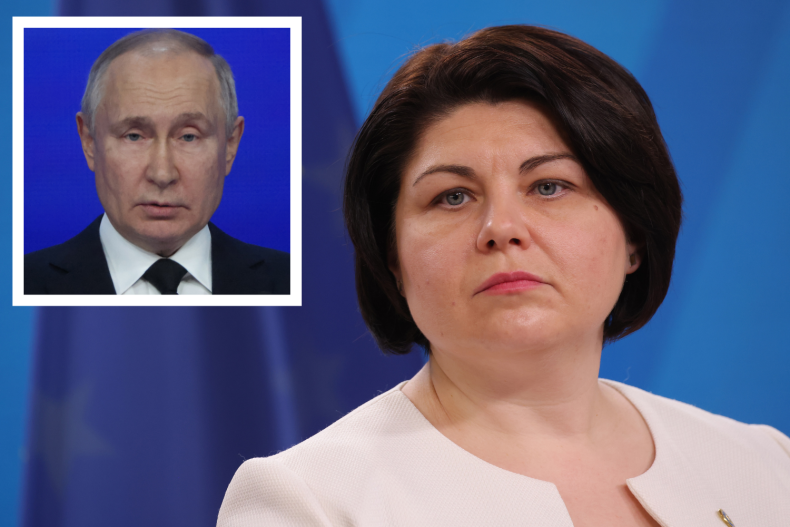 In discussing her decision to step down during a news conference, Gavrilita cited a lack of support for enacting her planned reforms but did not reference the recent report out of Ukraine about a Russian missile crossing over Moldova's airspace on early Friday.
That report came from General Valeriy Zaluzhny, the commander-in-chief of Ukraine's armed forces, who announced that two Russian missiles were launched from the Black Sea and passed over the borders of Moldova and Romania before re-entering Ukraine.
Romania, a member of NATO, later said a Russian missile had not crossed over borders. However, Moldova said that one of Putin's missiles violated its airspace. As a result, Moldovan Foreign Minister Nicu Popescu summoned Russia's ambassador to Moldova over what he called an "unacceptable" incident.
"If our government had had the same support at home as we had from our European partners, we could have advanced further and faster," Gavrilita said during her Friday press conference. "Moldova is entering a new phase, one in which security is our priority."
She also said that no one expected her government to "have to manage so many crises caused by Russian aggression in Ukraine."
Gavrilita last year publicly condemned Russia's invasion of Ukraine, and Moldova welcomed hundreds of thousands of Ukrainian refugees who fled because of the war. In an interview with CNN last summer, Gavrilita said Moldova was "very worried" of being the next country targeted by a Russian invasion.
"If a country can start an annexation war without any regard for international law, then in this sense, nobody is safe," Gavrilita said. "I think a lot of countries are worried."
Newsweek reached out to ministries of foreign affairs for Moldova and Russia for comment.