Ukrainian troops made incremental advances in the Donetsk region Tuesday as Kyiv's counteroffensive pushes onward, according to an assessment from the Institute for the Study of War (ISW).
Kyiv launched its offensive aimed at reclaiming Russian-occupied land in eastern and southern Ukraine on June 4 and has since successfully liberated over a dozen villages in the region.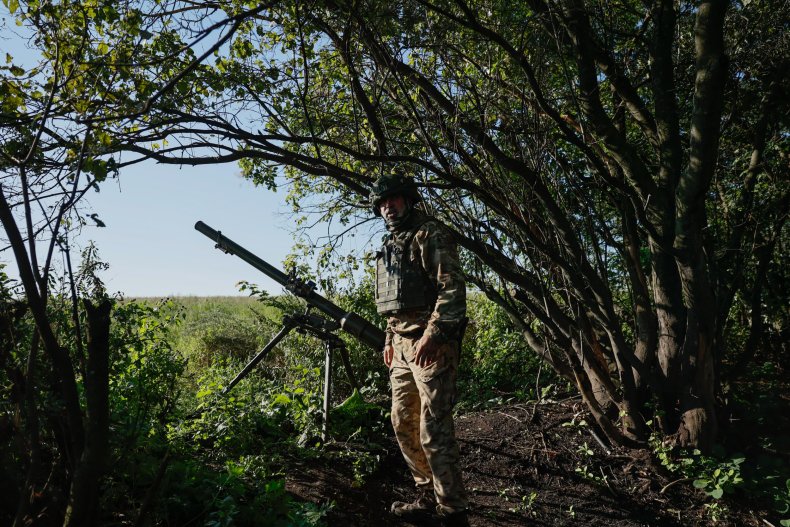 Geolocated footage examined by ISW, a U.S.-based think tank, found that Ukraine made "limited gains" between Monday and Tuesday near Kurdyumivka, a settlement roughly eight miles southwest of Bakhmut. Kyiv's troops also advanced just south of the settlement of Mayorsk, around 13 miles southwest of Bakhmut.
Russia's offensive near Bakhmut did not result in "any confirmed gains" in the past 24 hours, reported the ISW. The General Staff of Ukraine's armed forces reported that Moscow made several unsuccessful attacks north and northwest of the city.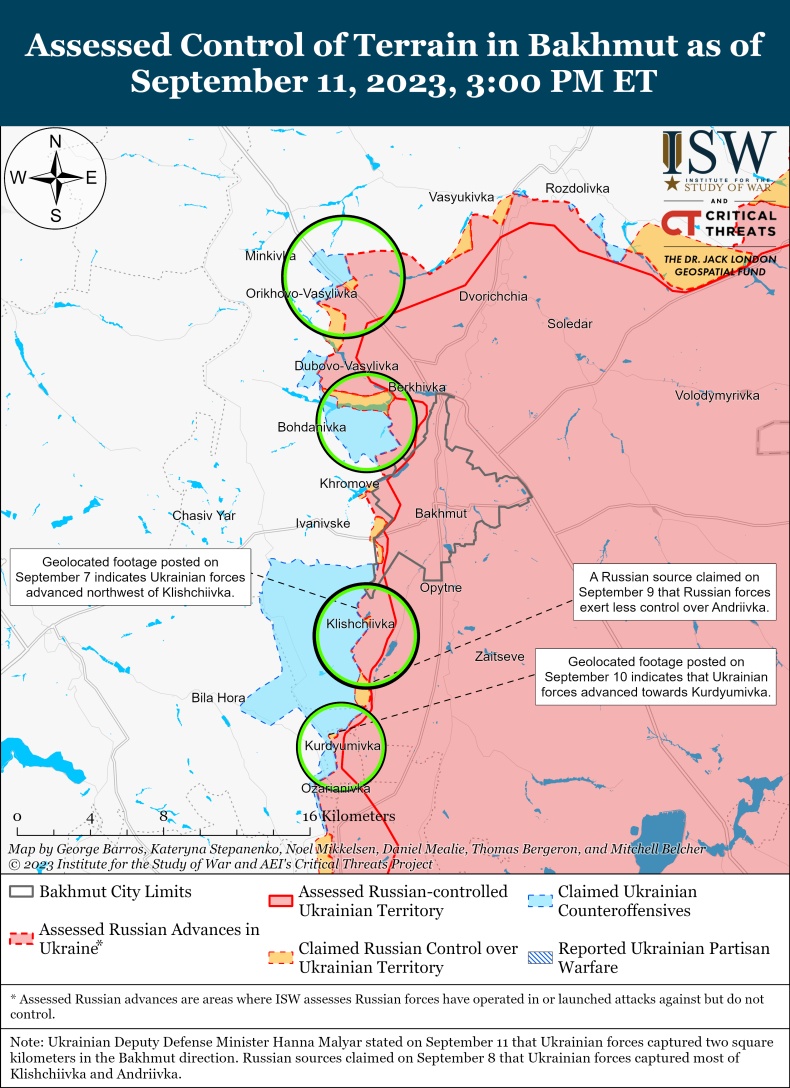 Ukraine also reportedly advanced near Donetsk City on Monday and are in control of the village of Opytne, although Deputy Ministry of Ukrainian Defense Hanna Malyar said that fighting in the region remains fluid. ISW noted, however, that several Russian sources claimed that Moscow successfully pushed back against Ukraine's attacks in the Opytne region and remains in control of the village.
Russia also did not make any confirmed gains in the outskirts of Avdiivka in recent days despite several reported attacks, said ISW.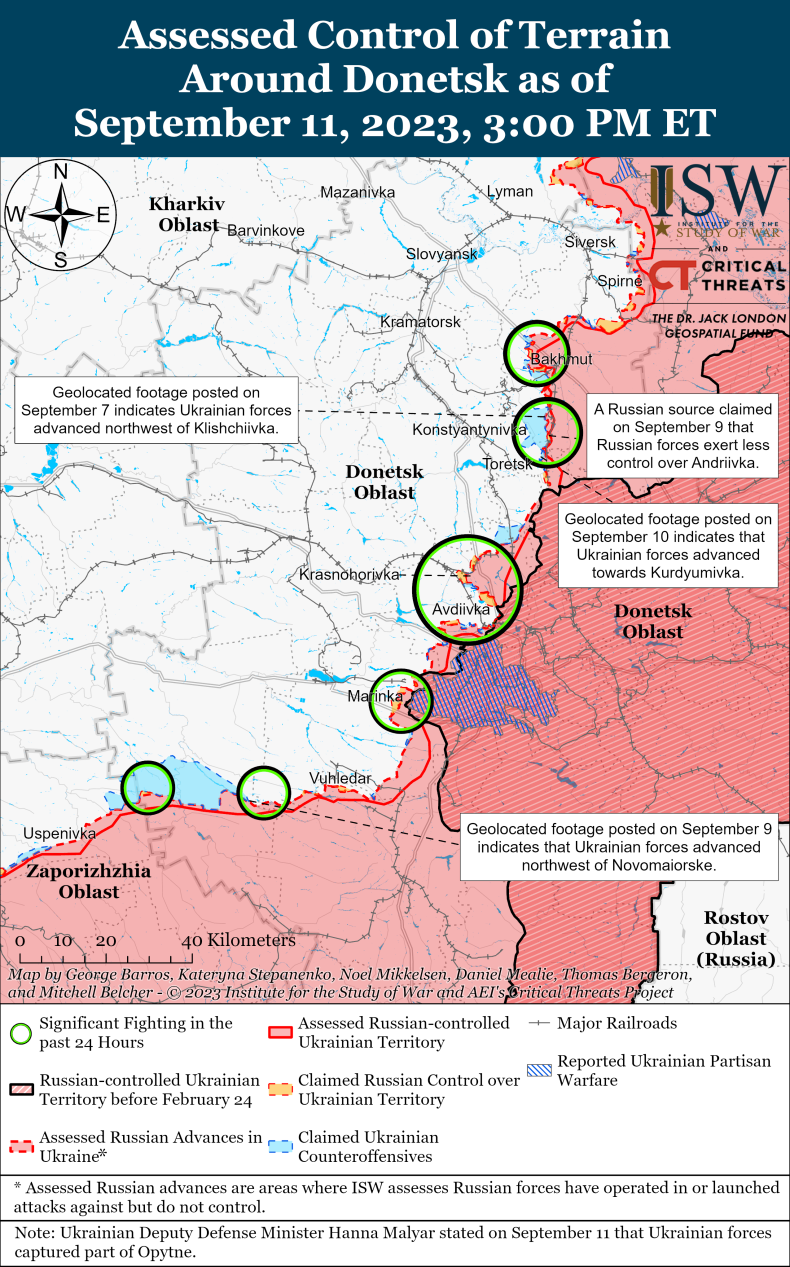 Newsweek was unable to independently verify ISW's reports and reached out to the Russian Ministry of Defense via email for comment.
The General Staff of Ukraine reported on its Facebook page that there were over 30 combat clashes with Moscow over the past day. Kyiv also reported that Russia launched 10 missiles and 53 airstrikes during that time.
"Unfortunately, as a result of such terrorist actions of Russian occupation troops there are dead and wounded among civilians, destroyed residential buildings, damaged civilian infrastructure," read the post.
U.S. General Mark Milley, chairman of the Joint Chiefs of Staff, has estimated that Ukraine's forces only have about a month left to try to drive out Russian troops before winter weather impacts Kyiv's counteroffensive progress. While speaking to the BBC over the weekend, Milley said that Ukraine was "plugging away with steady progress" against Russia's fortified front line.
"There's still a reasonable amount of time, probably about 30 to 45 days' worth of fighting weather left, so the Ukrainians aren't done," Milley said. "They haven't finished the fighting part of what they're trying to accomplish."