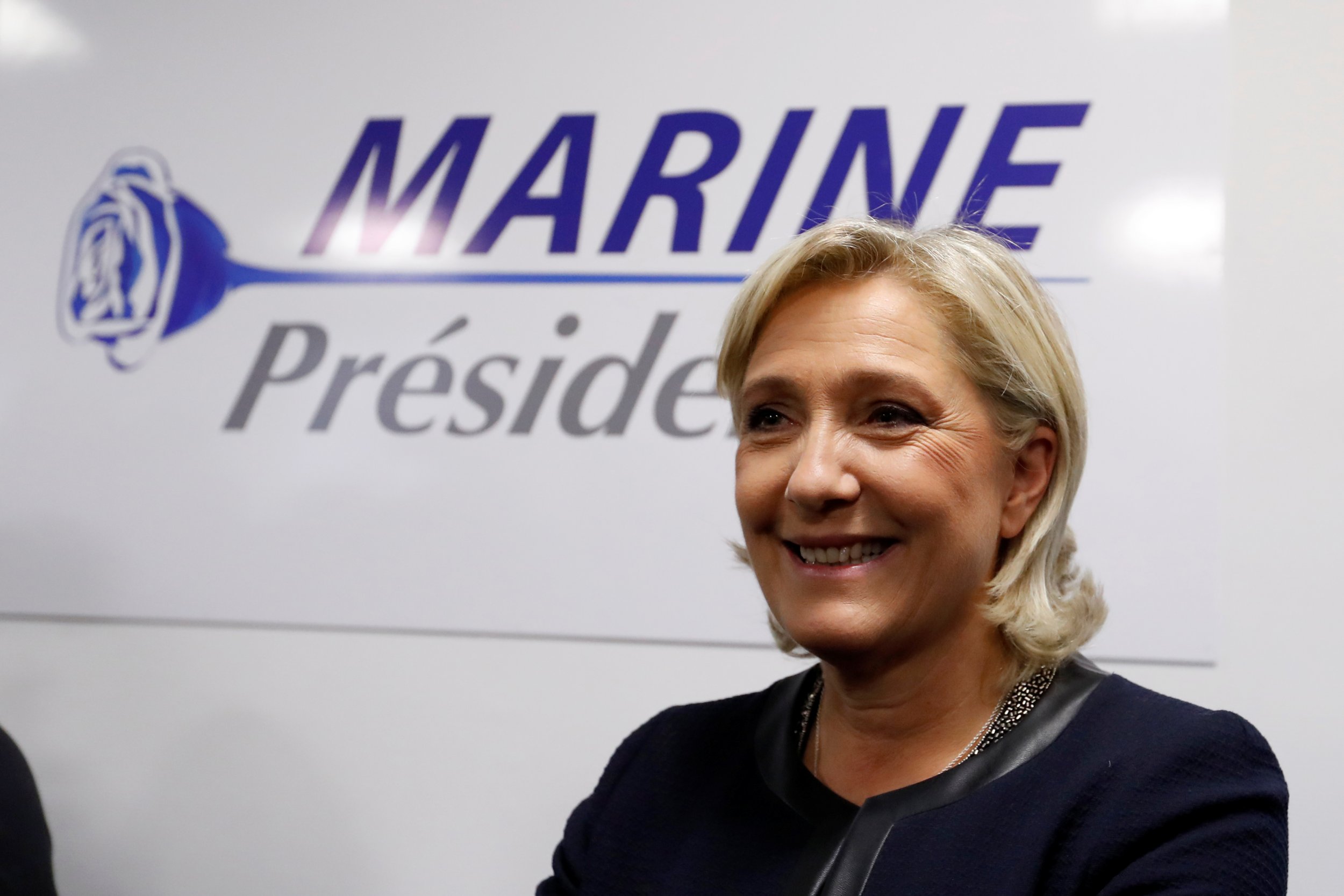 Ukraine's Security Service (SBU) is calling on the government to blacklist French nationalist leader Marine Le Pen and stop her entering the country after comments she made Tuesday about Russia's annexation of Crimea.
The French presidential candidate and leader of the far-right National Front party angered Kiev by claiming that she did not view the annexation as illegal.
Russia took control of Crimea in controversial fashion in 2014, shortly after Ukrainian protesters in Kiev toppled a pro-Russian government in the city's Maidan Nezalezhnosti square. Moscow initially denied commanding the masked troops that seized public buildings in Crimea, but have since admitted official Russian military assistance in acquiring Crimea.
A snap referendum held in the territory in March 2014 was rejected by a majority of United Nations countries including Ukraine, which still claims Crimea as its own. Russia, however has ratified in in its own legal system and has controlled Crimea since.
Ukraine's Ministry of Foreign Affairs condemned Le Pen's words on Tuesday night, accusing her of "disrespect of Ukraine's territorial sovereignty" and "reiterating Kremlin propaganda," but a representative of the SBU went even further.
Speaking to channel 112 on Wednesday, the SBU's chief of staff Alexander Tkachuk said the service had already sent a letter asking the government to ban Le Pen from traveling to Ukraine.
"I think that it is possible, as soon as today, we will be given a positive response and our initiative will be supported as Ms. Le Pen needs to be banned from entering our country," Tkachuk said.
Le Pen is one of the most prominent euroskeptic and pro-Russian politicians in EU countries and is widely regarded as part of a growing trend in populist leaders across the bloc.
She has topped some polls ahead of this year's presidential election in France and is likely to make the final runoff, though many expect a similar result to that in 2002, when a so-called "Republican Front," united most mainstream parties against National Front.