Ukraine's Nadiya Savchenko Returns to Russia After Pardon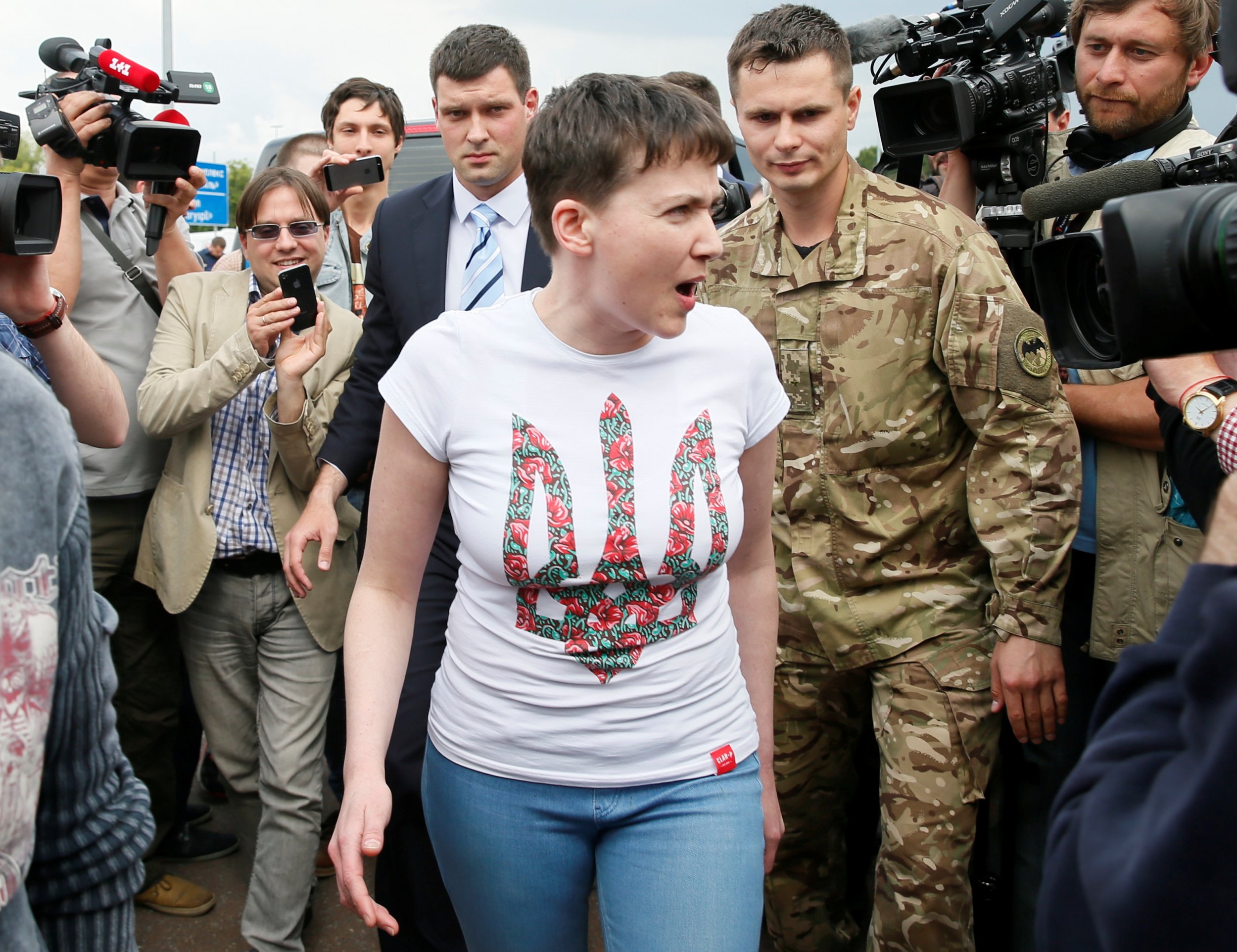 Ukrainian member of parliament Nadiya Savchenko has returned to Russia for the first time since being jailed and pardoned by Russian authorities in a highly controversial case earlier this year.
The former pilot, who is now one of Ukraine's most popular political figures, arrived in Moscow to act as moral support during the appeal of two Ukrainians, charged with killing Russian nationals in the Chechen War, 20 years ago. Both men deny the accusations, claiming they were not even in Chechnya at the time.
Savchenko, who posted a video message from Moscow on Wednesday, explained that she saw many parallels between the case of the two men, Stanislav Klykh and Nikolay Karpyuk, and hers. Prior to their appeal the men were sentenced to 20 and 22 years in prison respectively but the Ukrainian government has asked for their extradition.
"I know firsthand that how important it is that when you are in the courtroom, where you are behind bars, there are Ukrainians there," she said on Facebook. "It is important for me to be there. I will support them with my presence."
Attorney Ilya Novikov posted an image of Savchenko standing outside the gates of Moscow's Supreme Court, taken on Wednesday.
Savchenko, who fought for Ukraine against Russian-backed rebels in the eastern Ukraine conflict, was charged by a Russian court last year with assisting in the killing of two Russian journalists in Ukraine.
The case was internationally dismissed as politically motivated. Her lawyer said she was in rebel captivity during the incident and was then forcibly sent to Russia against her will for the trial to take place under Russian laws.
Last May she was traded for two Russian servicemen, who were captured fighting in Ukraine.