Despite Not Being a Member, Ukraine Makes Steps to Join Upcoming NATO Missions
Despite the fact that Ukraine is not a member of the North Atlantic Treaty Organization (NATO), the country may soon send military contingents to join NATO missions in Iraq and the Mediterranean Sea, according to officials.
"We have completed drafting documents that will enable us to join the NATO mission in Iraq — that's our specialists with actual combat experience — and also to join NATO's maritime operation Sea Guardian" in the Mediterranean Sea, Lieutenant General Anatoliy Petrenko, Ukraine's deputy defense minister for European integration, told journalists on Thursday.
Petrenko added that the missions would aid with "situation awareness in the Black [Sea] and the Sea of Azov," where Ukraine forces recently had a military standoff with Russia.
Relations between Russia and Ukraine have been especially acrimonious since 2014, when a pro-Western movement ousted the notoriously corrupt pro-Russian President Viktor Yanukovych. Russia subsequently annexed Ukraine's Crimean peninsula and supported pro-Russian separatists in the country's east.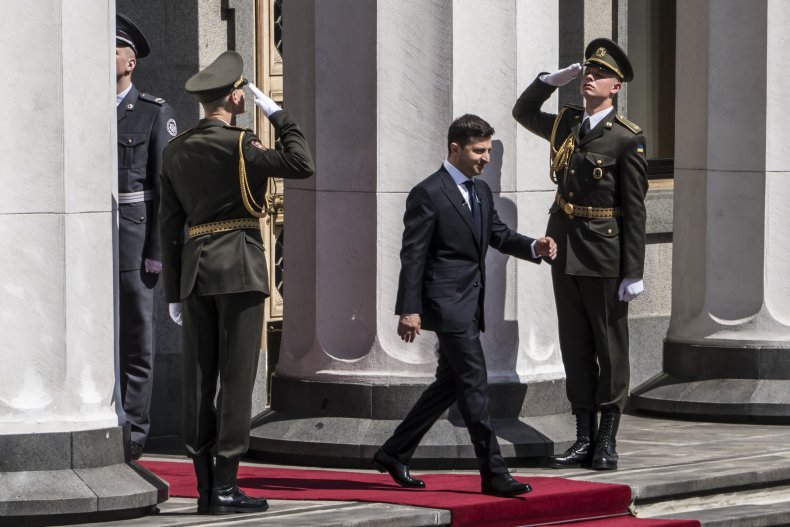 The ongoing conflict between Russia and Ukraine would make it difficult for Ukraine to enter NATO. The Western military alliance is often reluctant to welcome new members that are already embroiled in a conflict because a key article of the alliance's founding treaty guarantees collective defense. Nevertheless, in June 2017 the country's parliament adopted legislation that reinstated NATO membership as a strategic foreign and security policy objective. And in February, Ukraine's former President Petro Poroshenko signed a constitutional amendment committing his country to becoming a member of NATO and the European Union.
Ukraine must "submit a request for EU membership and receive a NATO membership action plan no later than 2023," Poroshenko said at the time.
But Poroshenko was voted out of office in the last Presidential elections in April. Before winning, current President Volodymyr Zelenskiy promised to hold a referendum on NATO membership if he won. But he also appears to be committed to Ukraine's transatlantic path, experts note.
"On foreign policy, Zelenskiy has signaled significant continuity. He has reaffirmed Ukraine's goals of full integration in European and Euro-Atlantic institutions by expressing a desire to join the European Union and NATO," wrote Steven Pifer, a non-resident senior fellow at the Brookings Institution.
"He made his first overseas trip as president to Brussels to meet with EU and NATO leaders, is traveling to Paris and Berlin June 17-18, and will host an EU-Ukraine summit in Kyiv on July 8."
During his trip to Brussels, Zelenskiy explicitly pledged that joining NATO and the EU, "is the priority of our foreign policy."