Ukraine's New Prime Minister Groysman Promises Corruption Crackdown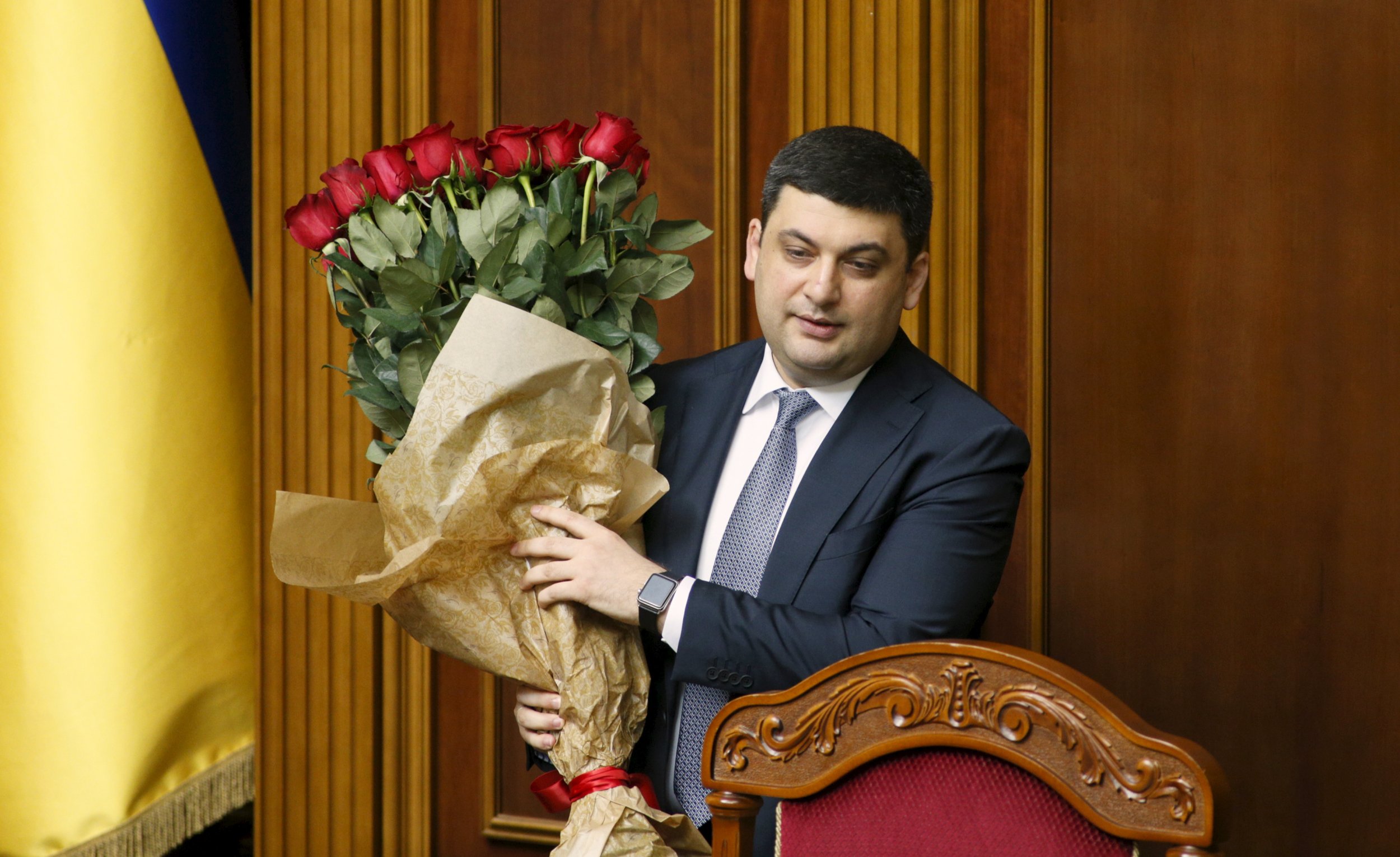 Ukraine's parliament has endorsed parliamentary speaker Volodymyr Groysman to replace Arseniy Yatsenyuk as the country's Prime Minister.
Yatsenyuk, who rose to prominence during the pro-Western Euromaidan protest movement, faced a difficult time in government as he was dogged by allegations of ineffectiveness in the way of much needed reform of Ukraine's state services. Over the last six months pressure on him has intensified immensely he appeared at odds with President Petro Poroshenko.
A botched vote of no confidence in parliament earlier this year appeared to secure his spot but after being abandoned by three coalition partners, Yatsenyuk resigned last week.
The 38-year-old Groysman will succeed Yatsenyuk, after serving as his deputy during the latter's first government, in the immediate aftermath of the toppling of pro-Russian President Viktor Yanukovych in 2014.
Following elections later that year Groysman became the speaker of Ukrainian parliament. He is close to Poroshenko, being one of the prominent members of the president's party Bloc Petro Poroshenko. Yatsenyuk was from Ukraine's second largest party in parliament, People's Front. One of his biggest challenges will be to shake off the reputation as a crony to the president.
Fuelling further speculation about the relationship between Poroshenko and Yatsenyuk's People's Front, the now former prime minister left parliament before the vote on Groysman and did not return until the vote was finished.
Groysman gave a characteristically defiant statement after the vote, declaring "shame on all those who did not allow the the people to live well for 24 years," referring to the decades of Ukrainian politics, after its first open elections following the collapse of the Soviet Union.
"I will show you what government is," Groysman vowed, promising an "intolerance of corruption" and a government "of a new kind, responsible for its actions and achievements."
Although 257 lawmakers voted for Groysman, which crosses the 256 threshold of a parliamentary majority, fewer from Bloc Petro Poroshenko and People's Front did. Only 206 lawmakers from Ukraine's two largest parties backed the new prime minister, meaning his government must once again rely on backing from other parties.