Ukraine Newspaper Warns New York Times Not to 'Appease' Putin
A Ukrainian newspaper warned The New York Times not to "appease Putin" after an editorial suggested that Ukraine might have to make a "painful compromise" to end the war.
The Times, in an editorial published last Thursday titled The War in Ukraine Is Complicated, and America Isn't Ready, The Times critiqued the Biden administration for its "reluctance to put down clear goal posts" for the war, which began three months ago when Russian President Vladimir Putin's troops invaded Ukraine.
The editorial board wrote that despite Russia's struggles to make any meaningful progress in the conflict, its military "remains too strong" for a decisive victory for Ukraine to be a "realistic goal," encouraging the Biden administration to make clear the limits to how far the U.S. will go to help Ukraine.
"If the conflict does lead to real negotiations, it will be Ukrainian leaders who will have to make the painful territorial decisions that any compromise will demand," the board wrote.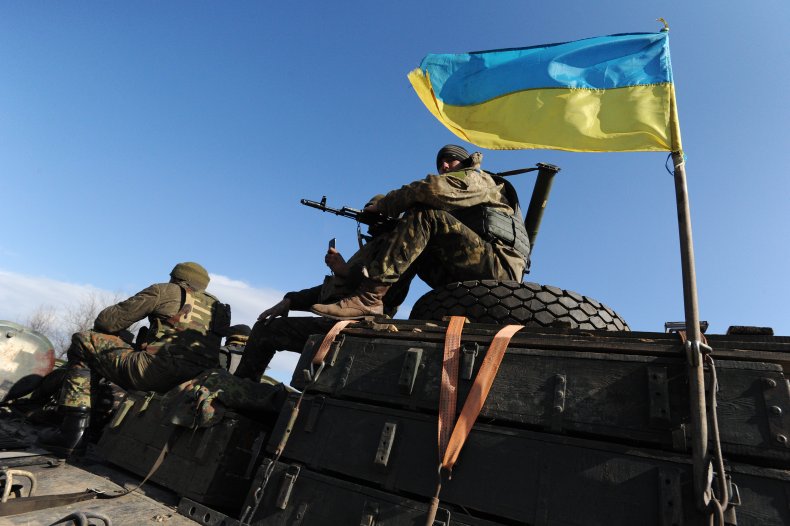 The Kyiv Independent, an English-language Ukrainian newspaper, hit back on Tuesday with a fiery editorial of its own. The paper's editorial board slammed the "disappointing" article that is said "attempts to pass off appeasement and betrayal of the free world's values as pragmatic reasoning."
The Independent accused the Times of calling for the West to "appease" Putin by "giving up" in the conflict, which would have wide-reaching consequences, the editorial said.
"Make no mistake: If you appease a dictator, whose troops regularly indulge in war crimes, it will lead to a catastrophic geopolitical shift," the editorial reads. "A Russian military victory would lead to land grabs and brutal conquest becoming the new norm. Allowing a power-hungry fascist dictatorship to succeed will encourage other dictatorships to try."
The Independent editorial argued that the Russian military is weak and could "very well lose" to the Ukrainian military, which is "much more motivated."
It wrote that Ukraine will "never agree to any concessions," pointing to a Kyiv International Sociology Institute poll that found 82 percent of Ukrainians oppose giving up any territory for peace.
Ukraine has set conditions for peace talks, ruling out concessions. But some foreign policy experts in recent weeks raised concerns that the lack of a clear end goal could hinder a peace deal.
On Monday, Defense Secretary Lloyd Austin said only Ukraine has the authority to determine the "end state" of the conflict and reiterated U.S. support.
When reached by Newsweek on Tuesday afternoon, a Times spokesperson referred to the editorial.