Ukraine: Senior Official Accused of Corruption Makes $3.7 Million Bail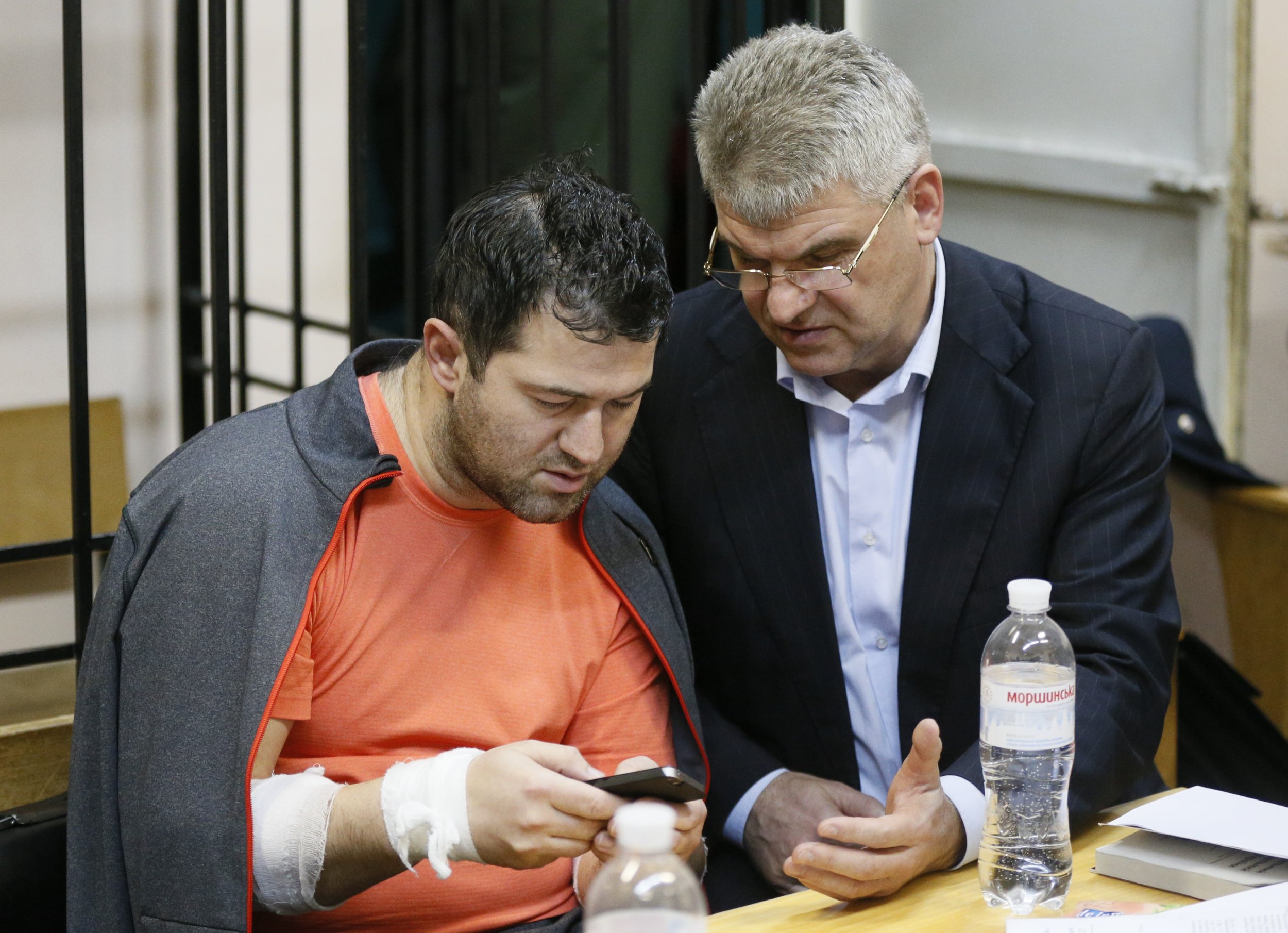 Ukraine's head of tax and customs, who is facing corruption charges, has been released from jail after his family paid a record $3.7 million bail fee.
Roman Nasirov headed the Tax and Customs Service until his suspension earlier this month, and is being investigated in one of the highest-profile corruption cases ever in Ukraine. His detention was particularly significant because he is a senior official seen as close to President Petro Poroshenko.
Ukraine's special anti-corruption prosecutor's office announced online that Nasirov's wife had paid his bail, meaning he would be allowed to walk free.
He was placed in pre-trial detention last week after Ukraine's National Anti-Corruption Bureau (NABU) launched an investigation into alleged corruption worth up to two billion Ukrainian hryvnias ($74 million).
Nasirov's defense pleaded that he was being unfairly detained without being charged—a practice reserved for serious crimes where the detainee might otherwise attempt to flee the country.
The fact that the family of a civil servant managed to pay such a large bail $3.7 million so quickly has raised eyebrows in NABU and it announced on its Facebook page that will now also investigate the legality of the payment.
Protesters had sporadically surrounded the courthouse since his detention fearing that he may be treated leniently on account of his position, and because two different prosecutors claimed Nasirov had two foreign passports—a British and a Hungarian one—which is illegal in Ukraine. He denies all the allegations.
Nasirov's lawyers compared the Ukrainian authorities' treatment of his client to the Romans' persecution of Jesus.
"We saw what is done on the street," Viktor Petrunenko, legal representative of Nasirov said Monday. "Two thousand years ago in the same way they yelled 'crucify him.' The ancient Romans said society needs bread and spectacle. There is bread but in court there are those who want the spectacle."
Orysia Lutsevych, Ukraine Forum manager at Chatham House, says the Nasirov case was "big for Ukraine in terms of the fact that he is a person within the system."
"High profile corruption cases have mostly focused on members of the ruling class before the Euromaidan protests [in 2014]," she tells Newsweek, referring to the revolution that toppled pro-Russian president Viktor Yanukovych. "This is a very important case because Nasirov is viewed as someone close to the president and that is a very powerful signal in terms of the rule of law.
"Nasirov is not from the previous ruling class, he is part of the current one," she says. "It demonstrates that the judiciary wants to end the idea of prosecution as useful for political retribution as opposed to the rule of law."