Ukraine's President Says Risk of Open War With Russia "Greater Than Last Year"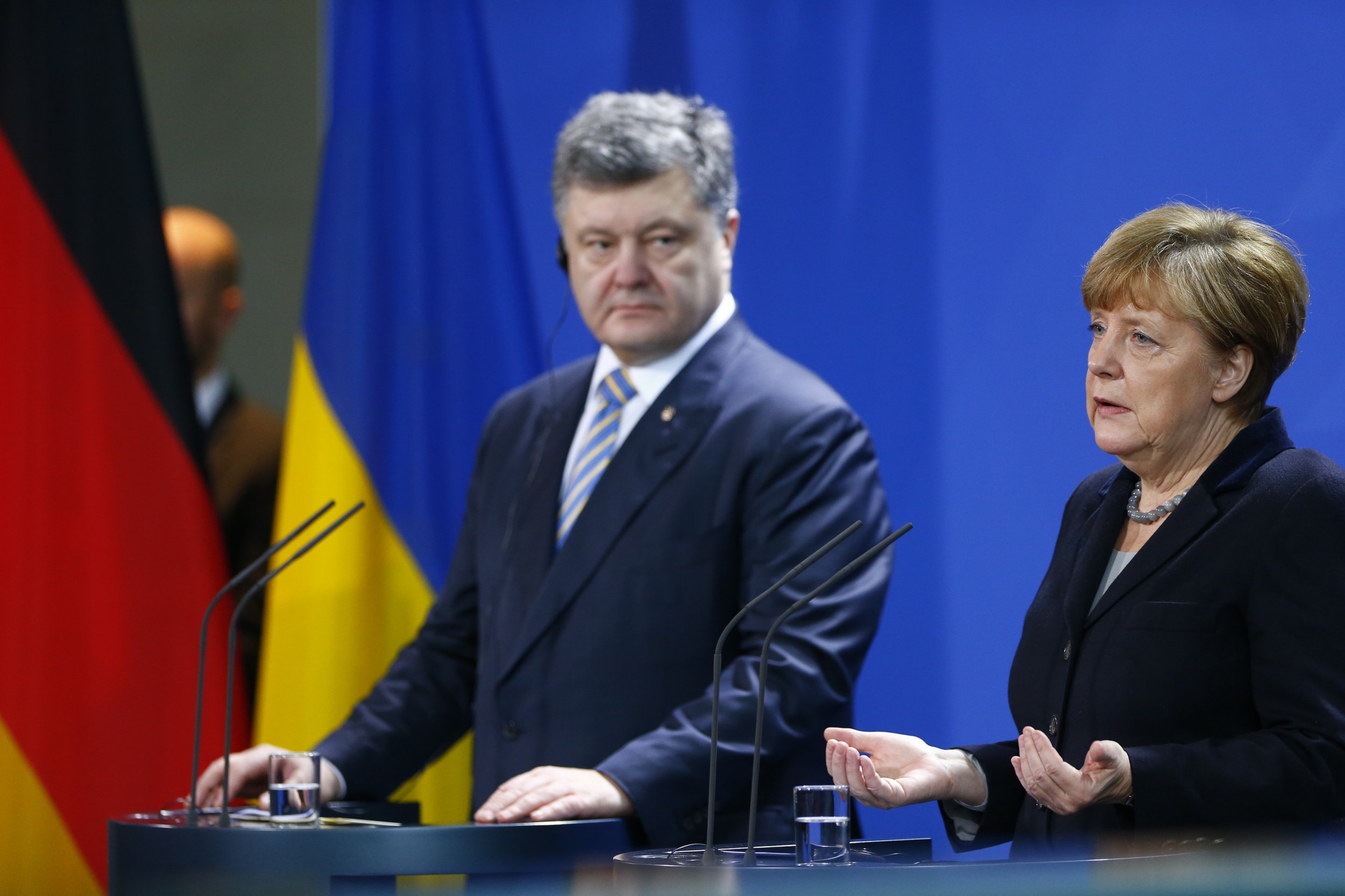 Ukraine's President Petro Poroshenko believes the risk of open war with Russia is greater now than it was in 2015, despite a relative de-escalation in violence in eastern Ukraine, German tabloid Bild reports.
While Russia has repeatedly denied it has sent any soldiers to support pro-Russian fighters in Ukraine's eastern Donetsk and Luhansk regions, Kiev begs to differ. Since fighting in the east began in 2014, following the toppling of Poroshenko's pro-Russian predecessor Viktor Yanukovych, Ukrainian and foreign officials have repeatedly accused Russia of a covert military intervention. Ukraine has also repeatedly arrested alleged Russian officers, though Russia has denied any of them were deliberately deployed to Ukraine.
Donetsk rebel leader Alexander Zakharchenko said in 2014 that the separatist fighters include many Russian servicemen but they are there as volunteers. NATO and Ukrainian officials have coined the term "hybrid war" to describe the series of combat operations coupled with mass, deliberate misinformation campaigns.
In an interview with Bild published on Wednesday, Poroshenko accused Russia of failing to implement "a single point" of the ceasefire deal struck between Russia and Ukraine last year. Instead, the Ukrainian leader said, the situation was moving closer to open conflict in 2016.
"The threat of open war is greater than last year," Poroshenko said. Speaking about the ceasefire deal, which demands the recall of all Russian military personnel from Ukraine's territory, the president said Russia was not only ignoring it but contradicting it entirely.
"What we see on the other hand is 8,000 Russian soldiers in our country with Russian commanders, new military bases on the border, permanent military training," he added. "Russia invested a lot in these war preparations."
Poroshenko also accused Russia of trying to drive a wedge between European countries and said if it came to Germany sending arms to Ukraine, Kiev would "not only be open to it but endorse the idea."
The Ukrainian president commended Bild journalists for their recent interview with his Russian counterpart President Vladimir Putin, during which Putin said that borders were "not important" to him. The quote—which was used as the headline for the article—referred to Putin's attitude towards the primarily Russian-speaking peninsula of Crimea, which Russia annexed from Ukraine in 2014.
"Congratulations to the journalists, that he said that! Because so far Putin has indeed acted this way, but he has never publicly admitted it," Poroshenko said.
Currently skirmishes in eastern Ukraine continue on a smaller scale than last year, however the country has requested U.N. help to begin a mine clearance mission around the buffer zone and proposed that a U.N. peacekeeper mission should help regulate the peace process.
Ukraine's President Says Risk of Open War With Russia "Greater Than Last Year" | World