Ukraine Protesters Shot 'Under the Direct Leadership' of Yanukovich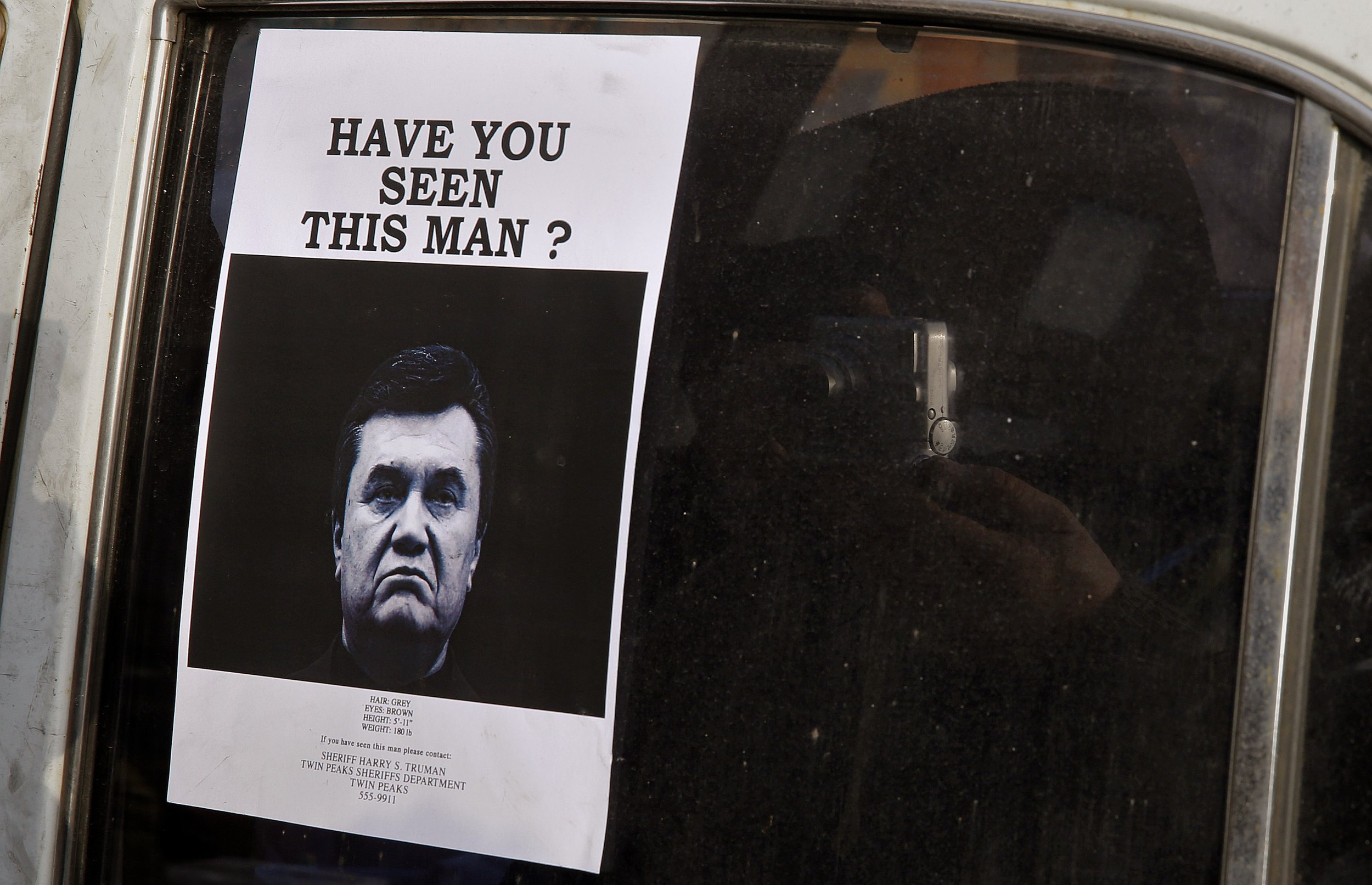 KIEV (Reuters) — The killing of anti-government protesters in the Ukrainian capital Kiev in February took place "under the direct leadership" of ousted President Viktor Yanukovich, security chiefs said on Thursday.
The charges were made during a news conference by the prosecutor general and heads of the interior ministry and state security service at which they blamed the shooting deaths of more than 100 people on the Berkut riot police.
Moscow-backed Yanukovich fled Kiev on February 21, the day after the worst of the killings by sniper fire, and was ousted by parliament on February 22.
"The former government of the country gave criminal orders and a huge number of people suffered in the 'mincer'," said Interior Minister Arsen Avakov.
Unidentified Russians were at the headquarters of Ukraine's security service during the protests, which lasted three months, the head of the state security service (SBU) Valentyn Nalyvaichenko said.
On February 20, one of the bloodiest days in Ukraine's post-Soviet history, planes loaded with 5,100 kilograms of Russia-made explosives and other materials landed at an aerodrome near Kiev from the Russian city of Chkalovsk, he said.
He gave no details of what the explosives might have been earmarked for.
Earlier, a spokesman for the general prosecutor said 12 members of the disbanded 'Berkut' force had been detained on suspicion of shooting peaceful participants in the protests.