Ukraine Pushes for New Sanctions in Retaliation for Russian Detentions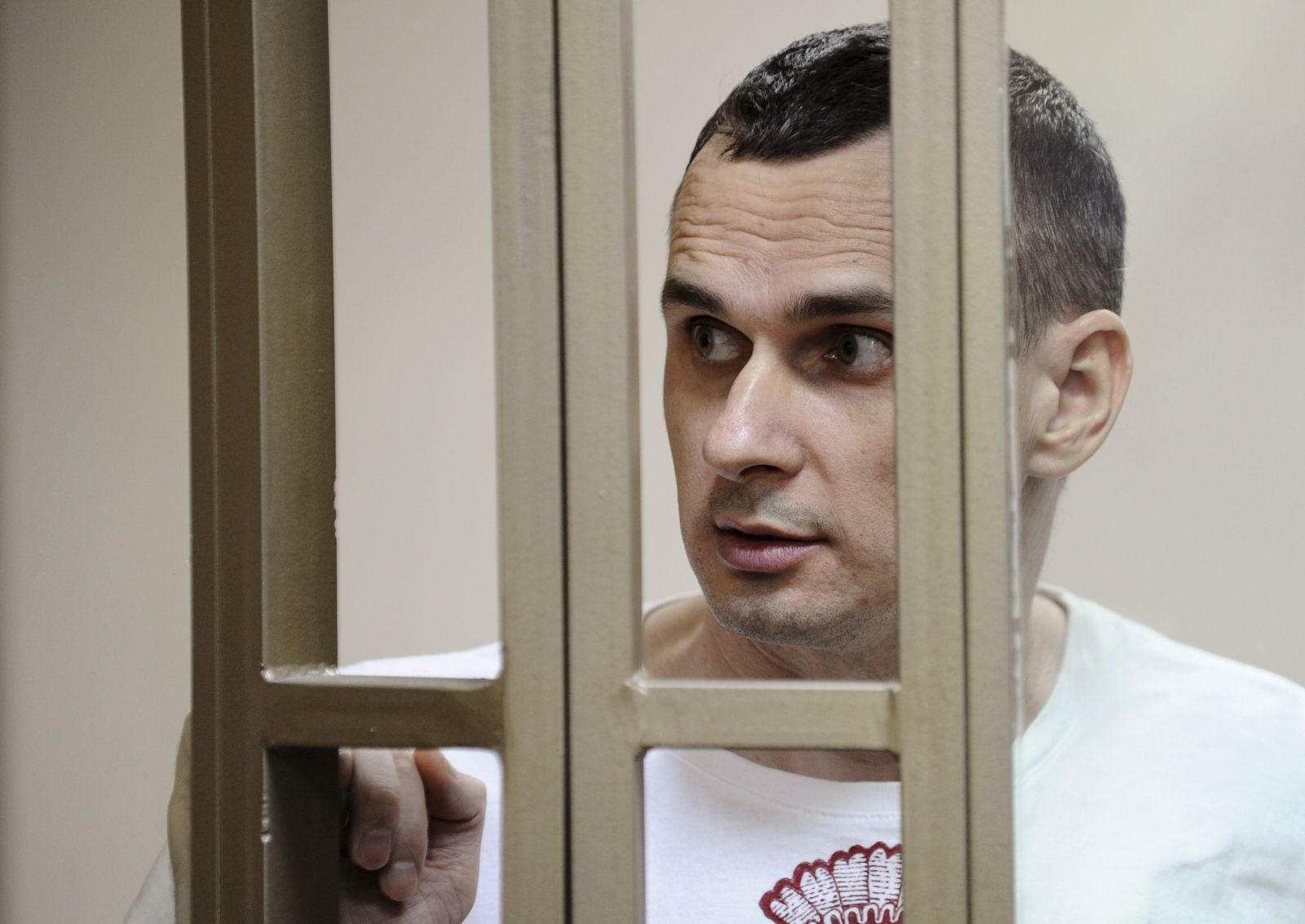 Ukraine's foreign minister Pavlo Klimkin has called for a new set of personal sanctions to be drafted against Russian officials who are believed to have played a part in the detention of Ukrainian citizens such as director Oleg Sentsov and former military pilot Nadiya Savchenko.
"I hold that we must gradually move towards discussing a [sanctions] list for Sentsov and Savchenko," Klimkin told Ukrainian news channel Inter on Tuesday night. "Anyone in Russia who has any link to these unjust decisions should not feel safe. We will now be working on this," Klimkin added.
Savchenko has been controversially detained by Russia for over a year, where she is accused of killing two Russian journalists in Ukraine's Luhansk region in June 2014 and illegally crossing into Russian territory. She denies both accusations and her defence holds she was kidnapped from Ukrainian territory against her will and well before the journalists in question died.
Meanwhile Sentsov, a film director and a pro-Ukraine activists based in Crimea was sentenced to 20 years in jail by a Russian court on Tuesday for allegedly planning acts of terror on Russian territory. He denies these allegations and the U.S. has described both him and Savchenko as "Ukrainian hostages held by Russia." Fellow Crimean activist, Alexander Kolchenko, who was on trial along with Sentsov was handed a 10 year sentence.
Klimkin did not state specifically who would be targeted under the new sanctions and the Ukrainian Ministry of Foreign Affairs was not immediately available to comment on this.
"This needs to be a specific sanctions list. Just as it was in the case of Magnitsky, such a sanction list is necessary for us now as well," Klimkin said, referring to the sanctions list which the U.S. treasury drafted against dozens of Russian officials in 2012, who were suspected of being linked to the mysterious death of Russian lawyer Sergey Magnitsky while he was in police custody.
Magnitsky died in 2009, less than a year after he claimed to uncover a multimillion dollar fraud scheme, implicating Russian Interior Ministry and tax authority officials. He was swiftly accused of fraud himself by Russian investigators and died while in jail. During his imprisonment he complained of being mistreated and denied medical treatment according to Reuters. The Kremlin's own human rights council also reported that there was evidence that Magnitsky had been tortured, suggesting he had been beaten to death.
Klimkin's announcement has not been received warmly in Russia where Russian MP and head of the parliament's Eurasian Integration Committee, Leonid Slutsky, has threatened a symmetrical response to any new sanctions imposed by Ukraine.
"A replica of the United States' Magnitsky List in the context of mutual sanctions will aggravate our relations, which Kiev has been trying to systematically reduce to nothing on instructions from our strategic partners. I am certain that should any more sanction lists be drawn up in Ukraine, Russia will respond with counter-lists," Slutsky told Russian state news agency Itar-Tass.
The motives behind Sentsov and Kolchenko's trial has been called into question by several international bodies, with Federica Mogherini, vice president of the European Commission calling for the two men's release, branding their imprisonment "a breach of international law." Amnesty International have condemned the trial as "unfair" and linked the verdict to the two men's oppositions to Russia's annexation of Crimea.
Ukrainian prime minister, Arseniy Yatsenyuk, said on Wednesday that Ukraine is already drafting a lawsuit against Russia in the European court for the detention of Sentsov and other Ukrainian citizens held against their will by Russia. "Such political violence is already being met with consequences from the Ukrainian side. The government has approved a decision to file a fourth lawsuit in the European Court for Human Rights against the Russian Federation," Yatsenyuk said during a ministerial meeting according to Ukrainian news website Ukrainskaya Pravda.