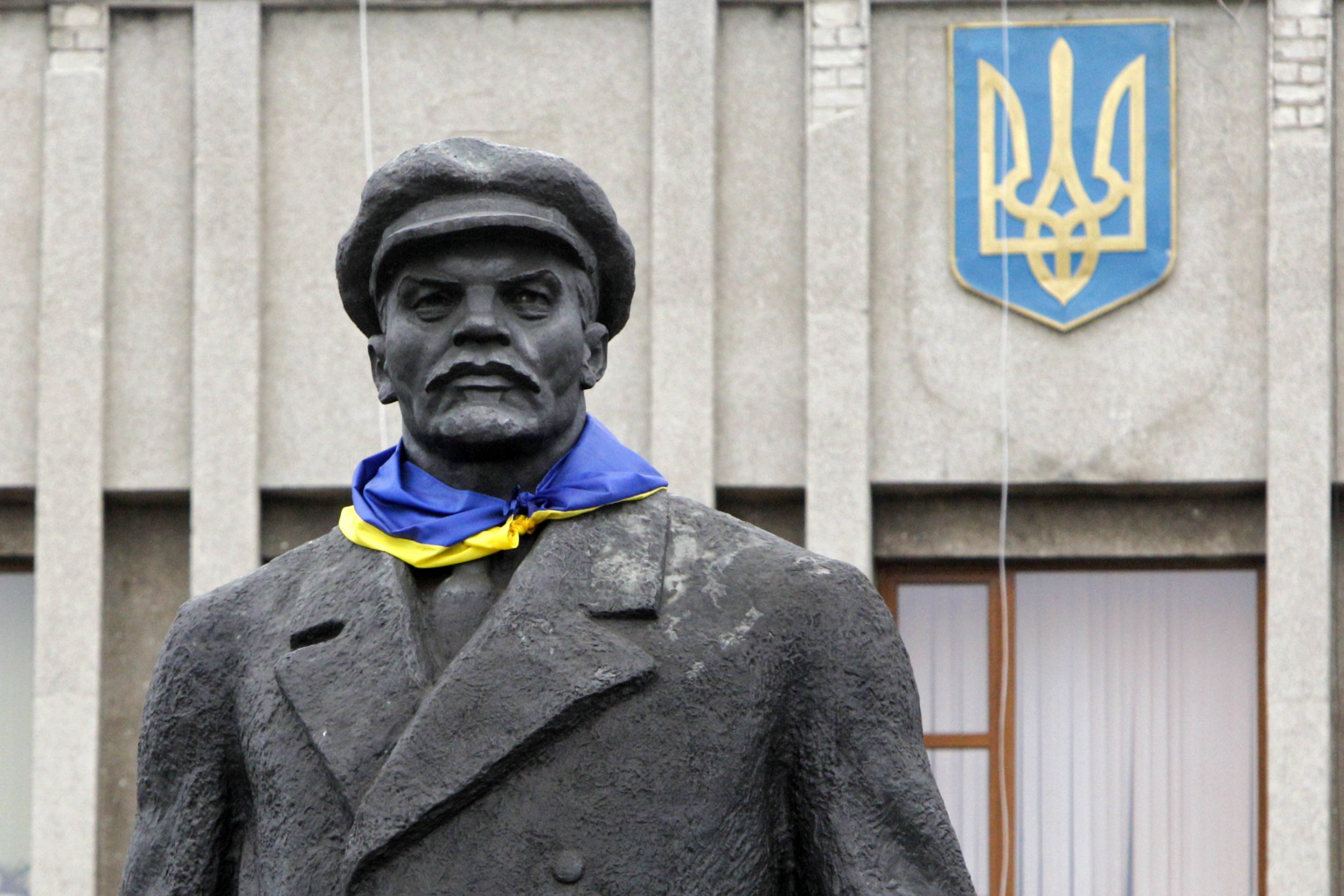 More than 900 Ukrainian towns and villages will be renamed over the course of the year, in accordance with Ukraine's push to remove commemorations of Soviet and Communist-era figures, the head of Ukraine's state Institute for National Memory told Channel 5 on Wednesday.
Since Ukraine's pro-European Maidan protests toppled the pro-Russian Viktor Yanukovych administration, the Ukrainian government has adopted a series of laws on "decommunization"—a process of removing displays, venerating the Soviet.
The Institute for National Memory has compiled a list of 520 historical figures to be celebrated, from the Communist Manifesto's authors Friedrich Engels and Karl Marx, to former Soviet leader Vladimir Lenin, secret police chief Felix Dzerzhinsky and renowned propagandist Demian Bednyi.
According to the institute's director Vladimir Vyatrovich, 943 towns, villages or settlements in Ukraine currently carry the name of a figure on the list and, in accordance with decommunization laws, will be renamed by the end of 2016.
Speaking to Channel 5, Vyatrovich also said that Ukraine had already removed over 800 statues of Lenin as part of the same process, but noted that Kiev was not endorsing wanton destruction of its Soviet past.
"The decommunization law has allowed for the possibility that, should anything have artistic value, it is taken down and displayed in a museum," he said. "We can show our Soviet past in specialised museums and parks but we can not make it so the Soviet past lives among us, because it would deform us."