Ukraine Reports Rebels Open Fire Nearly 100 Times In One Day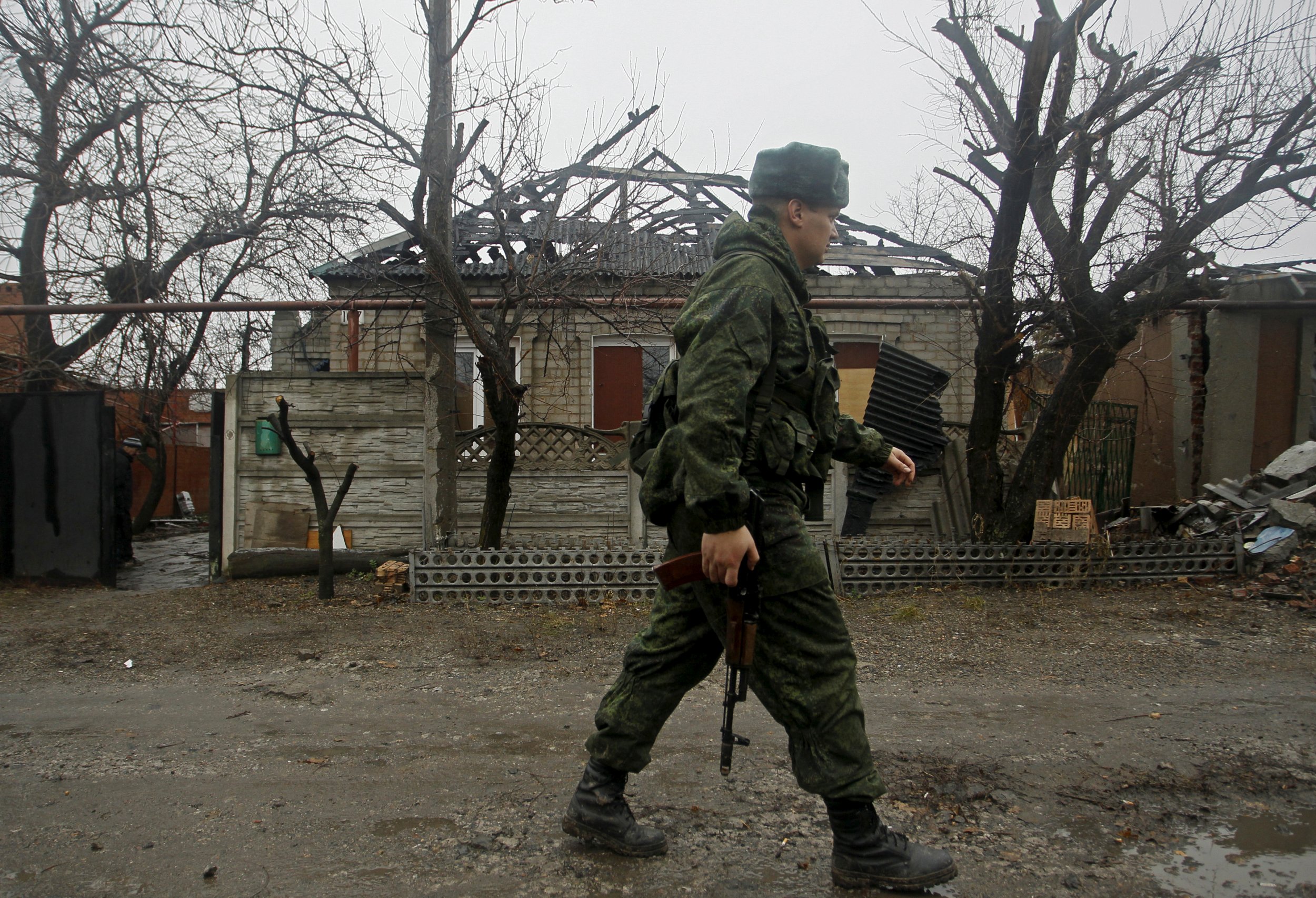 Ukraine's forces stationed in the war-torn east have reported that pro-Russian separatists opened fire nearly 100 times in one day, in another apparent surge in violations of the region's fragile ceasefire.
According to the Facebook page of Kiev's military operations in government-held areas of Donetsk and Luhansk, Wednesday saw 96 occasions of rebel fire, including from high-caliber artillery, banned from nearing the contact line under the current ceasefire agreement.
The targets remain towns near the contact line—such as Avdiivka, Pisky and Marinka—while the strategic port city of Mariupol, which rebels have vowed to eventually take, was the target of 32 instances of open fire.
The independent monitoring mission in east Ukraine by the Organisation for Security and Cooperation in Europe (OSCE) reported that Tuesday had seen a "high number of ceasefire violations", tallying up at least 143 undetermined explosions from rebel-held Donetsk city alone.
Rebel news channels appear to have confirmed the uptick, although they have denied responsibility, accusing Ukraine of firing heavy artillery against them.
Ukraine's military and government loyal forces have been fighting Russian-backed separatists in its eastern Donetsk and Luhansk regions since 2014, when well armed formations in the predominantly Russian-speaking area declared independence from Kiev's new pro-EU government.
Russia has denied reinforcing the groups, despite continued evidence of frequent traffic of military vehicles and soldiers across rebel-held sections of the Ukraine-Russia border.
Fighting tends to intensify in eastern Ukraine in August, with the terrain allowing for military maneuvers and Kiev has expressed concern the present time might be particularly convenient for a Russian-backed rebel assault, as the world is preoccupied with the U.S. presidential race and the Olympic Games.