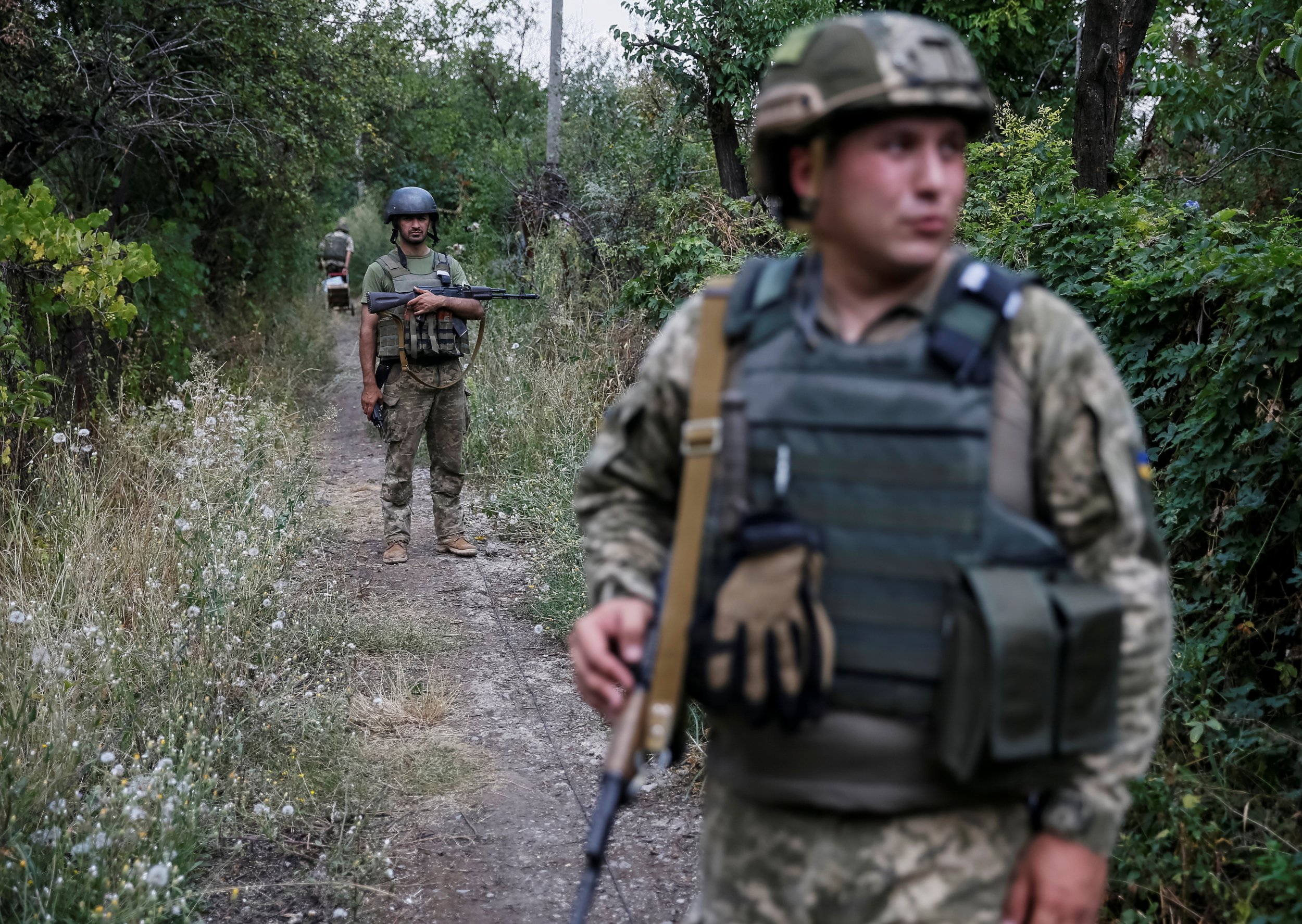 Ukraine has reported repelling an attempted attack by Russian-backed rebel forces in the country's east, amid an uptick in violations of a fragile ceasefire.
Government forces deployed in the regions of Donetsk and Luhansk announced via Facebook that rebels opened fire 64 times Sunday, including an attempt to overwhelm a military checkpoint near the village of Novoalexandrovka in Luhansk.
"Around 10.10 a.m., from the side of the populated settlement of Kalynove, an enemy reconnaissance, saboteur group of three to six people neared within 100 metres and opened fire from large caliber guns and small arms," a statement from Ukraine's eastern deployed forces read. "Combat lasted 20 minutes. The enemy sustained casualties and retreated."
Rebel outlets appeared to confirm the altercation, reporting two militants were killed on Sunday near Kalynove, although they claimed the group was on patrol. Kalynove is located on the contact line itself, having been caught in the crossfire between rebel and government forces already this summer.
The majority of the government-reported violations for the day still occurred in the Donetsk region, rather than Luhansk, and 28 of the incidents were focused on the region's government-controlled port city of Mariupol.
Mariupol is one of the most strategically important areas in Donetsk region and a long-term target for pro-Russian forces in east Ukraine, who have vowed since 2014 to seize it eventually.
According to the statement, several towns and villages in Mariupol's outskirts were hit with rebel grenade launchers, which the ceasefire requests be pulled away from the contact line.
Russian-backed separatists have held parts of eastern Ukraine under their control since 2014; the contact line between them and Ukrainian forces has remained largely unchanged over the last year.
Russia maintains that any of its troops fighting for the separatists are there voluntarily, not as a regular deployment, although there is mounting evidence of a regular influx of reinforcements across the rebel-held section of Ukraine's border with Russia.