Ukraine Reports Russian Losses of 105 Troops, Tanks, Ammo Depots in South
The Ukrainian military is claiming victory in a strike against Russian forces that it says killed troops and destroyed equipment as Ukraine presses forward with a counterattack.
Ukraine's Operational Command South reported in a Facebook post on Friday that its military had killed 105 Russian troops and multiple pieces of military equipment. The report comes as Ukraine has been laying the groundwork for a major counteroffensive in hopes of retaking the Russian-occupied city of Kherson and other parts of the country's south.
The command reported destroying seven tanks, two self-propelled artillery and 17 armored vehicles. Additionally, the command said it had destroyed two ammunition warehouses in two districts.
"However, the practice of aviation attacks continues," the command said in the post. "Four times the enemy with pairs of helicopters attacked our positions and rebuked settlements. Our losses will not be allowed."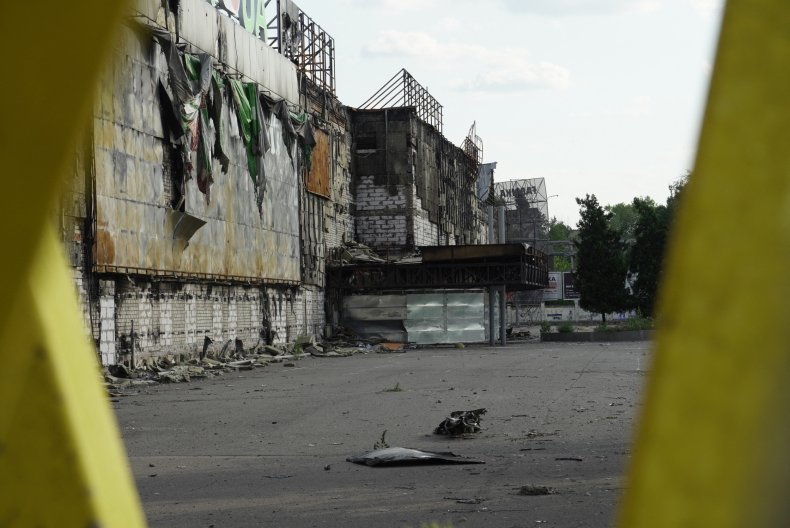 The Ukrainian military carried out seven aerial attacks against Russian forces, equipment and ammunition warehouses in multiple districts, according to the command.
Ukraine's command reported on Friday that it had beat back a Russian advance in the western area of the Kherson administrative center with strikes on two positions, according to the Institute for the Study of War (ISW), a U.S. think tank. Russian forces had attempted a limited ground assault in the district.
Russian officials are supporting an organization called "We Are Together with Russia," according to the ISW. The organization, staffed by members of the ruling United Russia Party, is expected by the think tank to launch a fake grassroots campaign to hold referenda in support of annexing occupied areas on Ukraine, the think tank said.
"The possibility of a Ukrainian counteroffensive into occupied Kherson may be disrupting Russian attempts to prepare for annexation referenda and to force Kherson civilians to register for Russian passports," the ISW said.
A Ukrainian resistance group reported that United Russia officials have left the occupied city of Kherson, according to the ISW.
Ivan Fedorov, mayor of the southeastern Ukrainian city Melitopol, said in a Telegram post that Russian forces are moving three to four columns through the city each day. He also said that more than half the city's residents have left and Russian occupiers are abducting citizens.
Ukraine's Operational Command South added that enemy ships operating off the nearby Crimean coast in missile-safe areas have been reduced to six units, but still advised civilians to be aware.
"The threat of missile strikes remains relevant both from the sea, from the sky and from the temporarily occupied territories," the command said in the post. "Do not put yourself in danger, remember the warnings and restrictions aimed at saving your life."
Newsweek reached out to the Russian government for comment.