Ukraine Reports Russian Military Activity on Crimea Border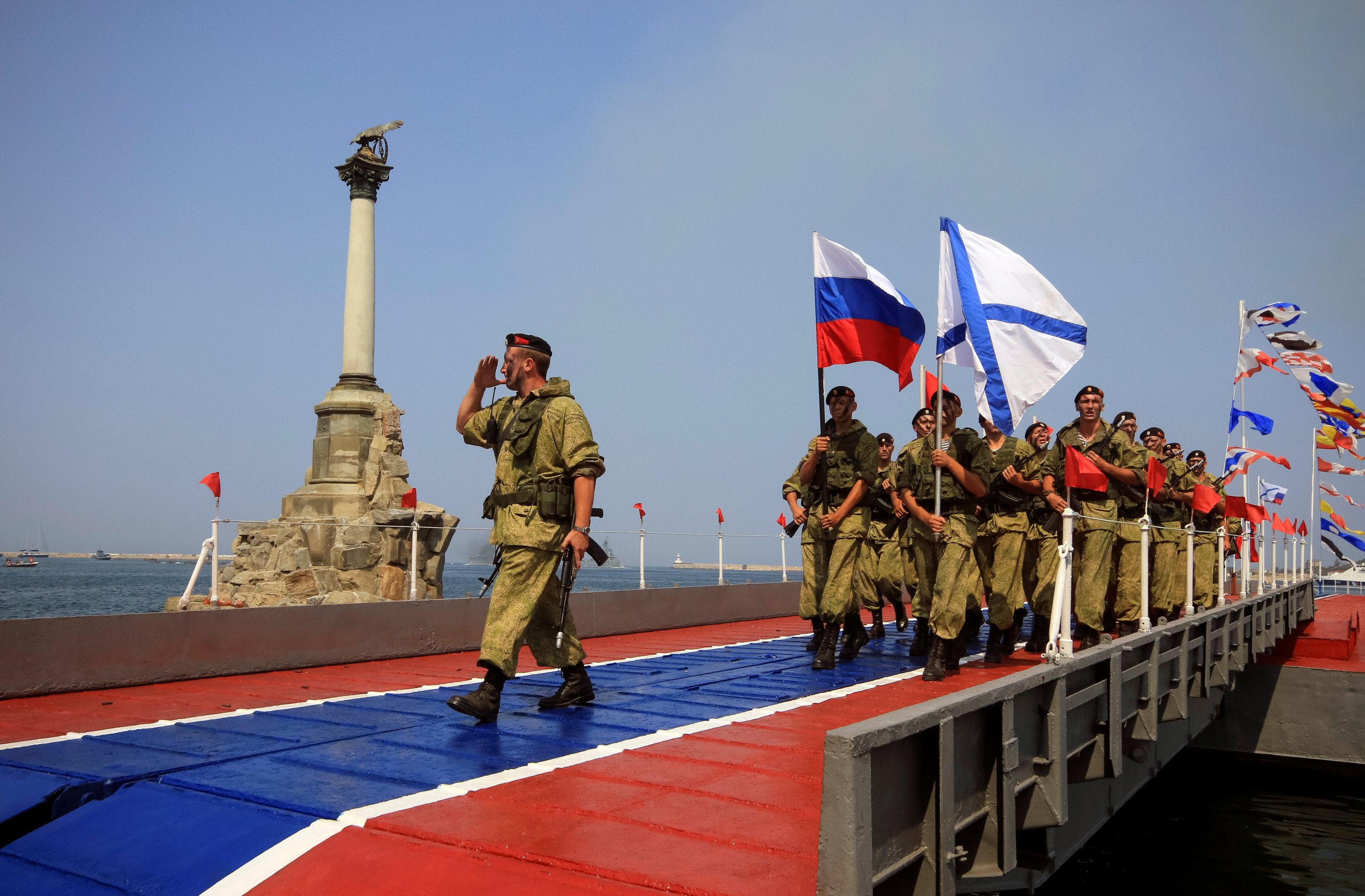 Ukraine has reported an increase in Russian military activity on the border with annexed Crimea as activists on the peninsula claim an armored column of Russian military vehicles has been spotted moving north into the region.
Ukraine's Deputy Minister on Crimean Affairs, Georgiy Tuka, said that the Russian government in Crimea has called for "military exercises, conducted on along the borderline of demarcation," Ukrainian television channel 112 reported. Speaking on air on Sunday, Tuka said that, "in order not to put the civilian population in danger, the border crossings have been frozen."
The Kherson region of Ukraine contains the country's three official crossings into Crimea and the press secretary of the border service reported only one was functioning on Monday.
The border service press secretary Oleh Slobodyan said on Monday that Ukrainian officials at the Kherson regional border with Crimea had spotted at least nine flybys by Russian air force helicopters and two drones at a one-kilometer height.
Crimea was annexed by Russia in 2014 from Ukraine, after protests in Kiev and elsewhere resulted in the toppling of the pro-Russian presidency of Viktor Yanukovych, who fled the country. Russian forces proceeded to call a snap vote in Crimea, declaring it a Russian territory, and Russian-backed separatists in eastern Ukraine declared their autonomy. Although the U.N. does not recognize Russia as the rightful government over Crimea, Russian authorities are in control of the peninsula.
The comments from Ukrainian officials come as activists from the Crimean Human Rights Group posted footage purporting to show a large movement of military armored trucks moving on a civilian street. According to the group, the video shows the passage of Russian military gear over the weekend into Crimea.
The exact location of the footage, according to Eliot Higgins, director of geotracking project Bellingcat, appears to be Buddenogo Street, with the convoy heading northwest through the city of Kerch—the major crossing point with Russia's mainland.
Ukraine is currently observing an uptick in violence in the eastern regions held by pro-Russian separatists, with three Ukrainian soldiers killed and four wounded in the last 24 hours. No direct link has yet been made between the current situation in the rebel-held east and Russian-held Crimea.