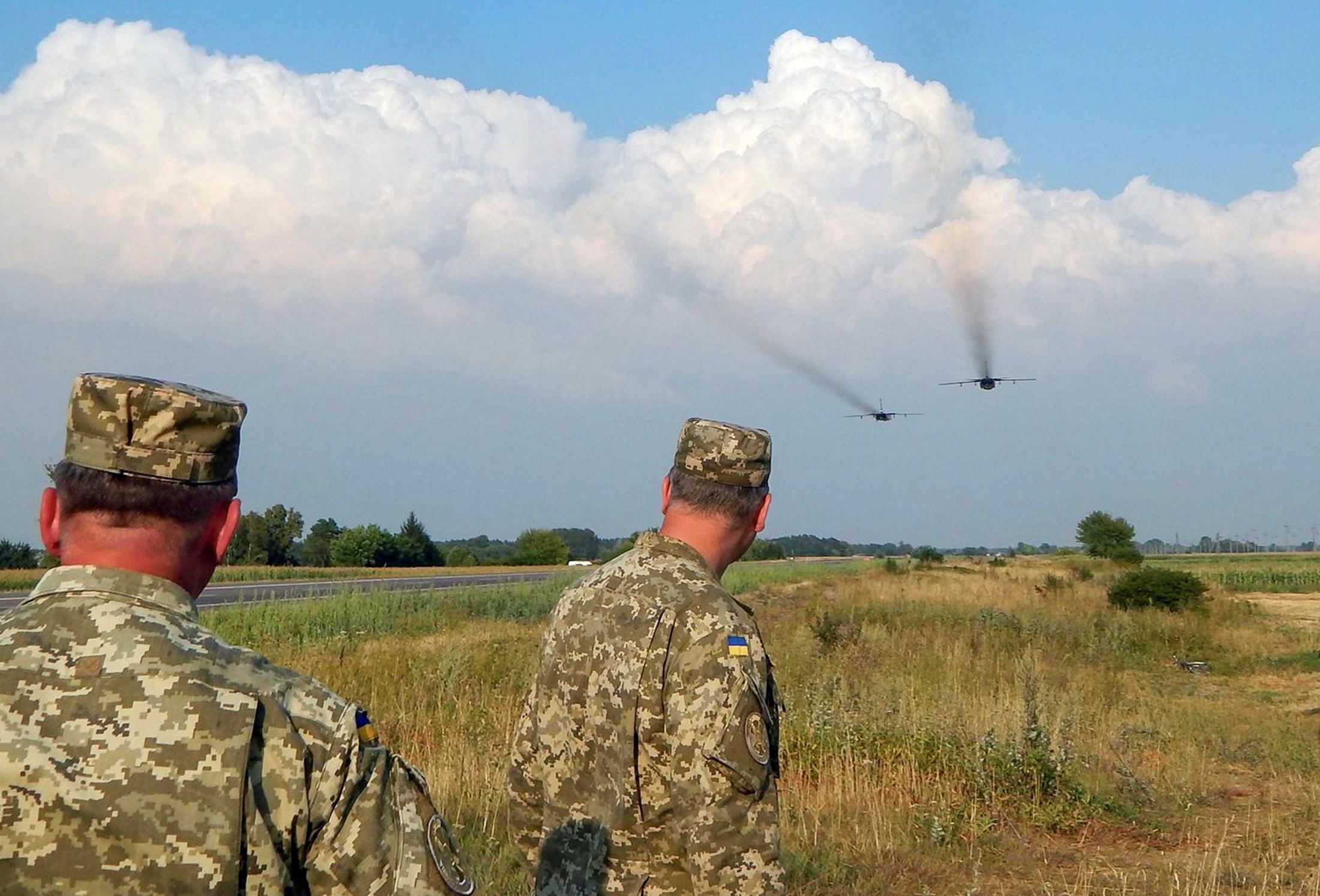 Ukraine's security services on Thursday said there had been a shootout involving Russian federal security agents (FSB) and Russian armed forces on the Crimean regional border, according to a statement on the Ukrainian president's website.
Crimea, which Russia annexed from Ukraine in 2014 and maintains de facto control over, became the site of a diplomatic flare up between Moscow and Kiev again this week. On Wednesday Russian President Vladimir Putin accused Ukraine of adopting "terror" tactics, citing accusations from Moscow's security services that Ukrainian-backed agents had tried to cross into Crimea with explosives and set up an attack. Ukraine's President Petro Poroshenko dismissed the claim, fearing that Russia was fabricating an excuse to attack Ukraine.
At a meeting on Thursday of Poroshenko's top intelligence and security officials, Ukraine's military intelligence chief Valeriy Kondratyuk briefed the group that Ukrainian agents observed a shootout "between servicemen from Russia's armed forces and the border service of Russia's FSB."
He did not specify why Russian security personnel were firing at one another, nor did he specify exactly when the shootout took place.
He could be referring to the shootout reported in Russian media over the weekend, which the FSB claimed to have taken place between their own agents and Ukrainian "saboteurs." Russian newspaper Kommersant reported that a member of the FSB had been killed in the weekend clashes as well as a serviceman from Russia's airborne troops. The Russian administration in Crimea was not immediately available to comment on the possibility that the weekend incident had in fact taken place between Russian personnel.
The EU and the U.S. have expressed scepticism about Russia's allegations of a Ukrainian attack, with Geoffrey Pyatt, U.S. ambassador to Ukraine tweeting that the U.S. "sees no confirmation" of Moscow's claims.
The shootout reported by Ukraine could have taken place later and Ukraine's General Staff did not immediately respond to request for comment on the situation in Crimea.
During the rest of Poroshenko's Thursday briefing, the Ukrainian leader called for Kiev to set up a direct phone call with Putin, as the Russian leader suspended a planned meeting between the two next month. The head of the state border service of Ukraine also said that four Russian aircraft, possibly drones, had been tracked moving into Ukrainian skies from the site of the shootout.