Ukraine Requests West Send More Weapons, Criticizes Germany for Refusing
A top Ukrainian defense official reiterated the nation's request for more weapons from the West to defend against a potential Russian invasion and criticized aspects of the NATO response to the situation, including Germany's refusal to send weapons.
Germany has received similar criticism at home and abroad for its decision to withhold weapons from Ukraine, as some allies, including countries like Lithuania and Latvia, have questioned the nation's reliability as a member of the European Union and NATO, The New York Times reported.
Oleksiy Danilov, the secretary of Ukraine's National Security and Defense Council, told the Associated Press on Monday that Ukraine needs more support from allies, while also cautioning against constant warnings from around the world that an invasion is imminent.
Danilov said that although Russia has thousands of troops near its border with Ukraine, the forces required for a full-scale invasion would need to be much larger, and it would be noticeable for several days leading up to any significant military action from Russia, the AP added.
"The preparatory period that will be noticed by the entire world could take from three to seven days," Danilov told the AP. "We aren't seeing it yet. We clearly understand what's going on, and we are calmly preparing for it."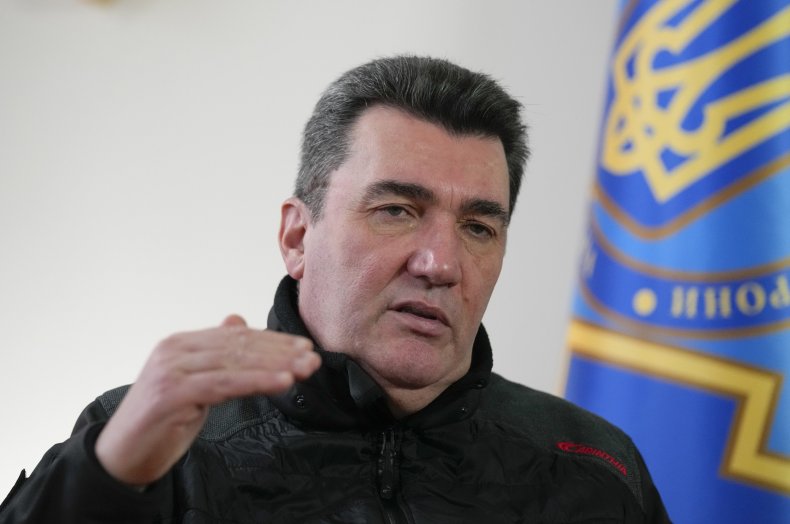 He also argued against the enforcement of a 2015 agreement between Russia and Ukraine, brokered by France and Germany, that he said would force Ukraine to make concessions to Russia regarding the fighting that has taken place over the last several years in eastern Ukraine, according to the AP. Danilov said few Ukrainians agree with the deal, and the government of Ukrainian President Volodymyr Zelenskyy has called for its modification.
"If they insist on the fulfillment of the Minsk agreements as they are, it will be very dangerous for our country," Danilov told the AP. "If the society doesn't accept those agreements, it could lead to a very difficult internal situation, and Russia counts on that."
Germany has refused to send weapons to Ukraine for a variety of reasons that are motivated by diplomatic philosophy, a military hesitation based on past conflicts with Russia and current economic conflicts, according to BBC News.
"The idea that Germany delivers weapons that could then be used to kill Russians is very difficult to stomach for many Germans," Marcel Dirsus, a political analyst at the Institute for Security Policy at Kiel University, told The New York Times.
The U.S. and other nations, including Germany itself, have encouraged the shutdown of the new Nord Stream 2 gas pipeline as a sanction against Russia if it invades Ukraine. Shutting down the pipeline would have massive implications for Germany, as the pipeline is set to transport billions of dollars worth of natural gas from Russia into Germany.