Ukraine Resistance Like Palestinians Fighting Israel, Shaun King Suggests
Civil rights activist Shaun King has stoked fiery opinions by comparing Ukrainians fighting the Russian invasion of their homeland to Palestinians fighting Israel.
King asked his social media followers on Saturday if it was now OK to see Palestinians in the same light as Ukrainians on the third full day after Russian forces invaded Ukraine.
"I just wanna be clear on something ... it appears it's now publicly acceptable to take up arms, make & use Molotov cocktails, and take any measure possible to defend your literal home & homeland from violent occupying forces & invaders. Right? OK. (Notes to self for Palestine)," King tweeted.
Ukrainians have rallied to the defense of their country, using everything from traditional weapons to improvised methods.
In the days since the invasion, people and countries around the globe have publicly stood against the Russian invasion of Ukraine. That includes some Russians—from prominent professional athletes to thousands getting arrested for their anti-war protests in Moscow.
The decades-old conflict between Israelis and Palestinians over land in the Middle East is one of the world's longest running and polarises opinions.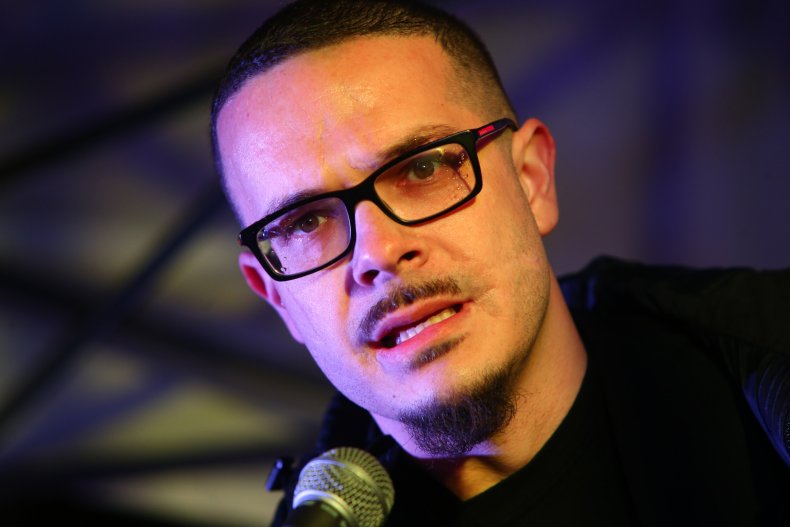 King, who championed the Black Lives Matter movement, is often outspoken over human and civil rights. He has been strongly critical of Israel.
Conflict in the Middle East has continued since the war that broke out at Israel's founding after World War II. Some Palestinian factions have staged bombings and rocket attacks on the Jewish state and Israel's armed forces have carried out sometimes massive operations in the name of stopping them.
Palestinians seek a state on land occupied by Israel in the 1967 Middle East War.
Comparing the long running Israeli-Palestinian conflict to the Russia-Ukraine war is like comparing apples and oranges, many commentators said.
Here are a few comments following King's tweet on Saturday.
"No. That is not the lesson here but your point is valid. More violence can't be the answer anywhere," one King follower wrote.
"This situation is much different than the Palestinian war that has been ongoing for decades (religious reasons). This attack on Ukraine was unprovoked and based on misinformation. Which country is next?" another tweeted.
"Shaun I'm with your overall message brotha but it's a different beast. Russia is attempting something bigger than Ukraine," a third wrote.
"This example paints the Middle East conflict as simple as what's happening in Ukraine. And it isn't helpful in this sea of misinformation. The Hamas terror organization is the leading force behind the Palestinians heartbreaking suffering - not Israel," another wrote.
Update 3/2/22, 3:32 p.m. ET: This article was updated with additional information.