Foreigner Fighting For Ukraine Reveals How He's Helping Civilians Take Up Arms
A British man among the first to voluntarily help Ukraine against Russian aggression, has said he expects thousands of volunteer foreign legionnaires to join the cause.
Macer Gifford returned home to Cambridgeshire on Tuesday from Kyiv, where he helped Ukrainian self-defence brigades set up a battlefield first aid program. The 35-year-old previously fought alongside Kurdish forces against the Islamic State militant group (ISIS) in Syria.
"I have heard of potentially hundreds of people who are thinking of going out to Ukraine, I already know half a dozen people if not more who are already there," he told Newsweek.
"This conflict is only a week old and there is the real potential that the international brigades could reach the thousands."
Gifford is advising potential recruits on how to get to Ukraine and what to expect when they get there. He plans to help ex-service personnel, engineers and other experts.
Ukrainian President Volodymyr Zelensky announced on Sunday the formation of an "international legion" volunteer force to defend his country—echoing the internationalist movement against fascism in the Spanish Civil War between 1936 and 1939.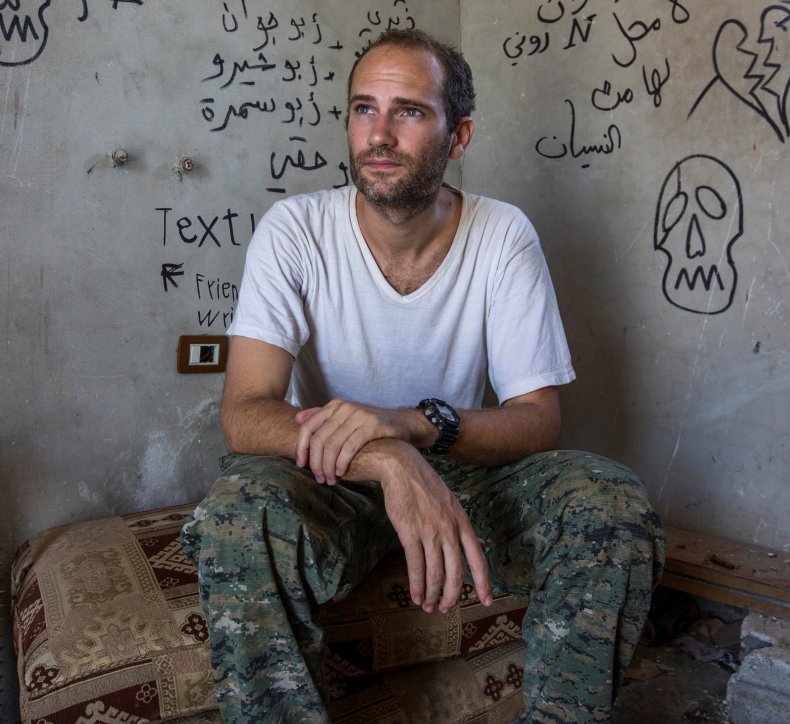 "Anyone who wants to join the defense of Ukraine, Europe and the world can come and fight side by side with the Ukrainians against the Russian war criminals," the Ukrainian defence ministry said in a statement. "There is no greater contribution which you can make for the sake of peace."
But it is not only heroism to consider. Gifford warned there are many issues prospective volunteers needed to take into consideration.
After leaving Syria where he was part of the Syriac Military Council, Gifford, who also fought for British forces in Afghanistan and Iraq, said he faced questions under terrorism laws and has since found it difficult to travel to the United States.
Meanwhile, British prosecutors warned in 2014 that Britons who joined the rebels fighting to overthrow President Bashar Assad in Syria could be charged.
"They will receive no support from the British government," said Gifford. "If they are captured by the Russians, they may not be recognized as a legitimate prisoner of war and may treat them instead as a criminal."
"The British government will not rescue them, they need to be clear that if they are joining the Ukrainian military, they are not joining the British military."
When asked if she would back British nationals joining the fight, U.K. Foreign Secretary Liz Truss, told the BBC on Sunday, "absolutely, if that's what they want to do". Newsweek has contacted the British Foreign Office for comment.
"I do think in light of recent comments from Ms. Truss and others and because of the nature of the conflict, an ally sovereign state fighting against an aggressor, I think it is unlikely there will be prosecutions," said Gifford.
It is a choice each person must make themselves, he said.
"I am not a recruiter, I am a facilitator," said Gifford who directs prospective volunteers through his social media accounts to the Ukrainian embassy in London.
"I will happily help someone who wishes to go and advise people but they must be absolutely clear that if they decide to go, it is entirely on them."