Ukraine Says Eight Soldiers Were Captured by Russian-Backed Fighters Just Hours After Talk of Peace Deal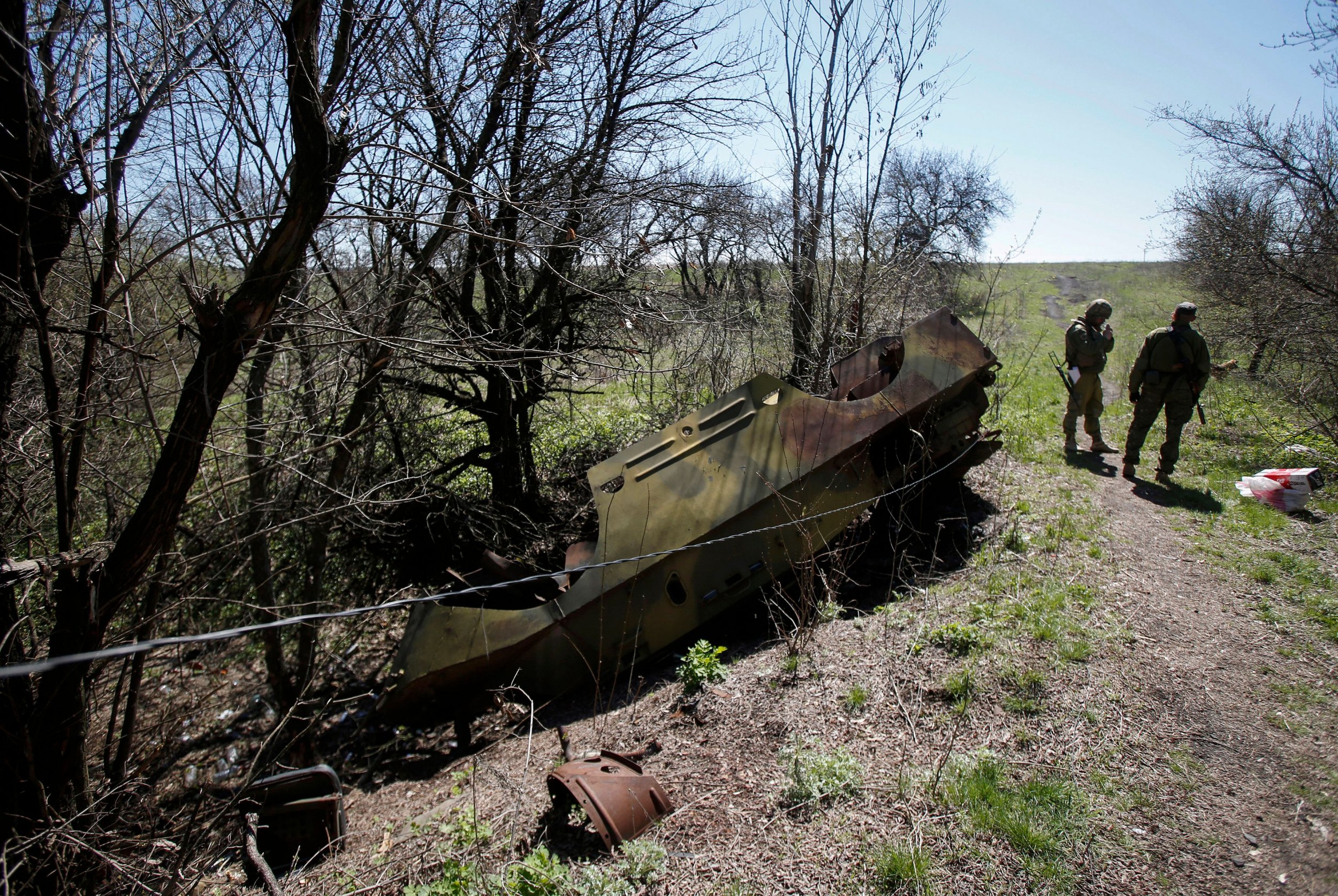 Military officials in Ukraine said that eight soldiers were captured in the eastern region of the country occupied by pro-Russian separatists just one day after Ukraine's newly sworn-in president announced he would submit a peace plan for a referendum.
Pro-Russian separatists and their Russian backers had occupied the Donetsk region of eastern Ukraine ever since a pro-Western movement ousted former President Viktor Yanukovych in 2014. An estimated 13,000 people have since died in the fighting.
During his swearing-in ceremony on Monday, newly elected President Volodymyr Zelenskiy promised to bring peace to eastern Ukraine, or lose his job trying. His administration also promised to submit a preliminary peace plan, hashed out with Russia, to the people for a vote. But one day later, Ukrainian soldiers were captured in the occupied territories.
"According to preliminary information, early in the morning today, eight military personnel of Ukraine's armed forces from the OOS took a wrong turn while moving aboard a truck near the town of Novotroyitske and found themselves in temporarily occupied territory, where they were captured by fighters of the Russian Federation's armed forces," Ukraine's Joint Forces Operations said in a statement.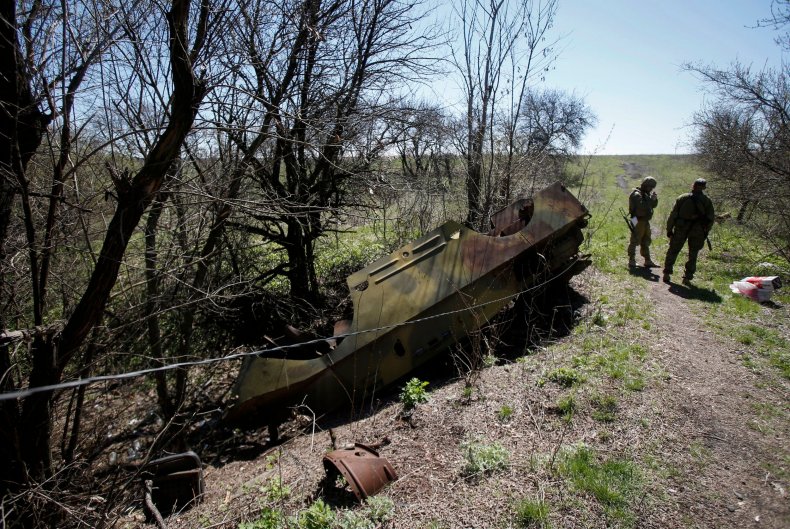 The Minsk peace process, negotiated by Russia, Ukraine, France and Germany, has led to numerous cease-fires. But violations of the cease-fire agreements were reported regularly.
It was unclear how Zelenskiy planned to change the situation on the ground. But on Tuesday, the president appointed a new commander of Ukraine's armed forces, marking the first change in leadership since the conflict broke out in 2014. Lieutenant General Ruslan Khomchak was now the new chief of the general staff. He had years of experience fighting the pro-Russian separatists in eastern Ukraine, including near Donetsk city.
Also on Tuesday, the Kremlin issued a statement warning Zelenskiy against pursuing further sanctions against Russia, saying that it would harm any effort to broker peace in eastern Ukraine. The comments were made shortly after a top Trump administration official visited Ukraine's capital, Kiev, and warned that Washington would soon pass a bill to sanction Moscow if it continued to pursue a controversial pipeline project, the Nord Stream 2, which would bring cheap Russian natural gas to European Union countries, bypassing Ukraine.
Zelenskiy had called on Washington to sanction Moscow more harshly. Energy Secretary Rick Perry later said the new bill would likely target companies helping to build the new pipeline.
"This is the rhetoric that will not help Ukraine to sort out the problem of the southeast," Kremlin spokesman Dmitry Peskov warned, referring to the separatist conflict in eastern Ukraine.
Experts said that the new bill in Washington could effectively deliver an economic blow to Moscow, but was unclear whether the Trump administration would actually move forward with it.
"By focusing on the companies that supply the vessels that lay deep-sea pipelines, the bill has potential to be very effective. It targets one of the only aspects of the project that Russia needs foreign technology for," Brenda Shaffer, an energy expert at Georgetown University, told Newsweek.
"However, as with most sanctions' legislation, the devil is in the details. Congress frequently passes all sorts of sanctions, but most are discretionary sanctions, where essentially the executive can decide to apply them or not," Shaffer continued. "Accordingly, if the administration wants to improve relations with Moscow, it most likely will not apply the sanctions."