Ukraine-Russia Truce Crumbles as Rebels Press Debaltseve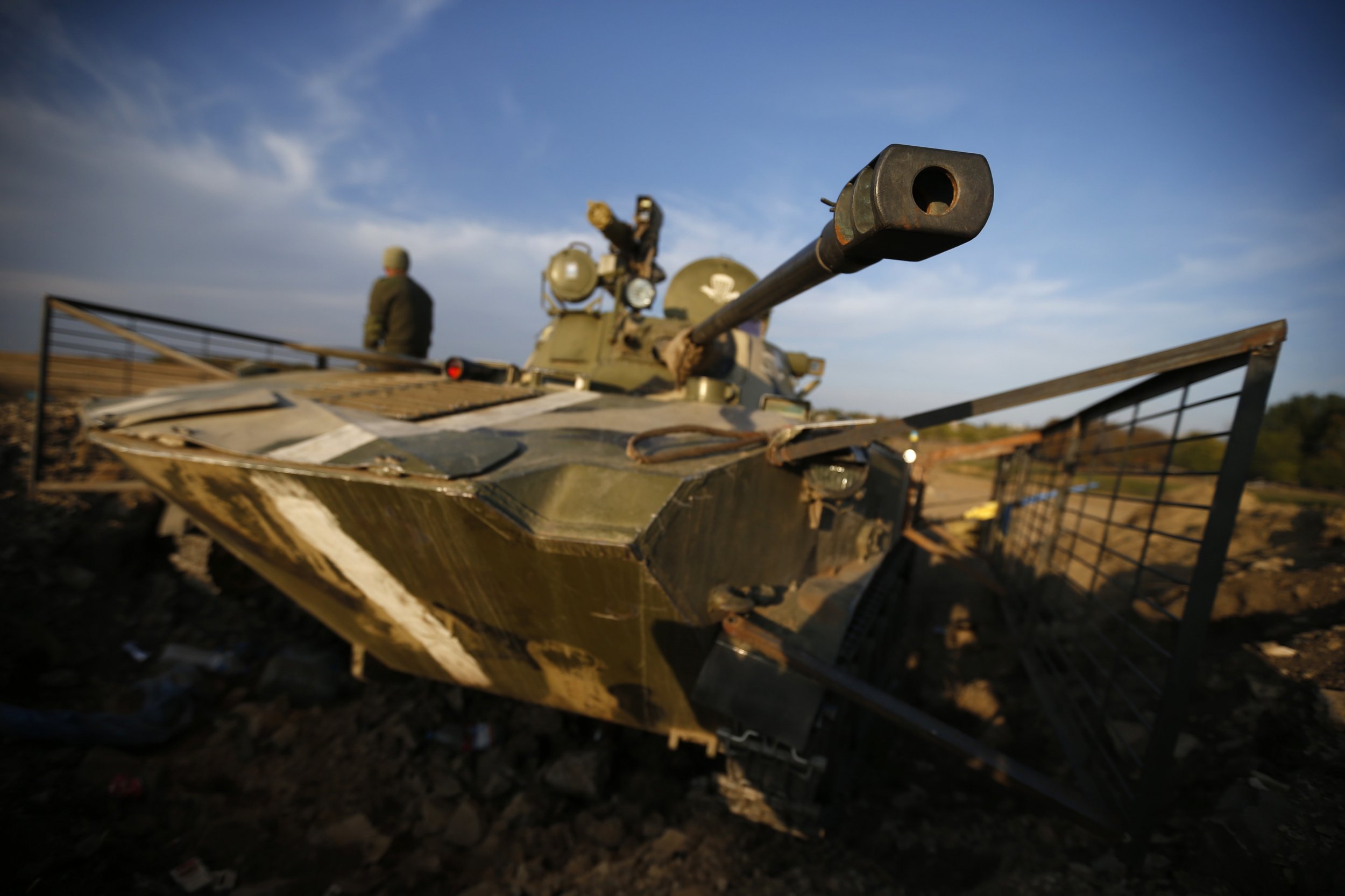 With pro-Russian rebels reportedly advancing on the Ukrainian city of Debaltseve, a ceasefire between Russia and Ukraine that was carefully negotiated by European leaders has effectively ended Tuesday.
Last week, Ukrainian president Petro Poroshenko, Russian president Vladimir Putin, French President Francois Hollande and German chancellor Angela Merkel met in Minsk to discuss terms of a ceasefire and truce in eastern Ukraine. After much negotiating, a ceasefire was set for February 15, with even the rebel leaders fighting on the side of Russia, who had previously resisted a truce, signing the agreement.
The pro-Russian forces have been facing off with the Ukrainian military for almost a year, and all previous attempts at a ceasefire have failed. This truce, too, came to a quick end, as the rebels--referred to previously by Poroshenko as "terrorists"--moved to occupy Debaltseve, a small city in the Donetsk area.
The Donetsk People's Republic (DPR), a pro-Russian rebel group, had been running the area and has even held elections. The Ukrainian government denounced the elections and does not recognize the group as a legitimate authority.
On the 15th, the day the ceasefire began, a DPR leader claimed the group was following the truce and said there had been no confrontation with Ukrainian soldiers in Debaltseve.
Just two days later, a different leader said rebels were ready to take over the city and claimed Ukrainian soldiers were forced to flee their positions.
"Within the next few days, maybe even today, Debaltseve will be placed under control of the DPR and LPR [Luhansk People's Republic] army," Vladimir Kononov, the self proclaimed defense minister of the DPR, told Russian state news agency Itar-Tass. Kononov confirmed that snipers and brigades were active in the area.
A Ukrainian government official, Ilya Kiva, said the rebels used small arms and grenades. Kiva claimed Ukrainian troops did not return fire because they were not permitted to do so under the ceasefire.
The tense situation has prevented members of the Organization for Security and Cooperation in Europe (OSCE) from reaching Debaltseve.