Ukraine Says It Liberates Villages, Sustains Counterattack on Russians
The Ukrainian military says it's succeeded in pushing Russian forces out of areas in southern Ukraine as it presses forward with its much-anticipated counteroffensive.
Natalia Humeniuk, spokesperson for Ukraine's southern command, reported what she described as early victories in the military's efforts to reclaim southern portions of the country seized by Russia. While Humeniuk didn't provide further details and the claims couldn't be independently verified, they follow other reports of Ukraine's success.
Launched last week, Ukraine's counteroffensive has focused on the city of Kherson and surrounding municipalities in its administrative district. Humeniuk told The Kyiv Independent that several settlements in the Kherson district were retaken by the Ukrainian armed forces, saying the military is demining the areas and that additional details are forthcoming.
"The situation in the south is difficult, but controlled by the Defense Forces," Humeniuk said during a national broadcast, according to Ukrinform. "We continue positional battles, consolidate and improve our position along the front line. We continue taking measures to destroy the enemy's forces and capacities, in particular logistics."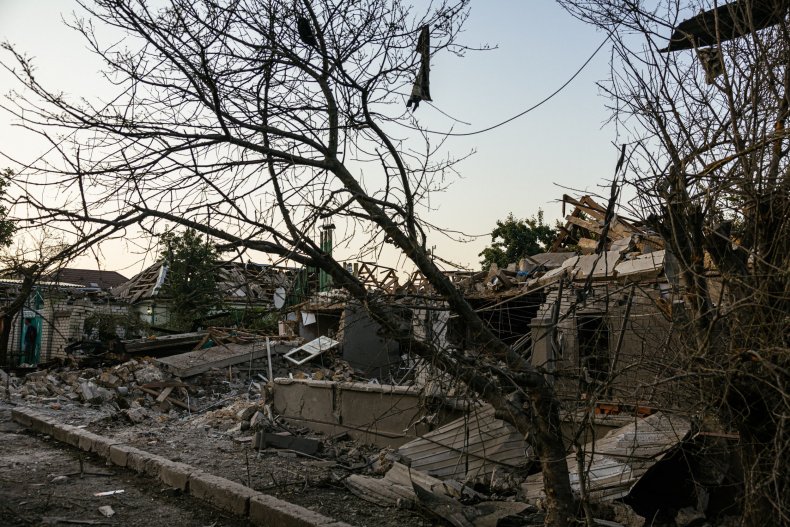 Humeniuk added that Ukraine's military was striking at Russian transportation routes while blocking other paths.
The Institute for the Study of War, a U.S. think tank, published research a day earlier finding that Ukraine had made "verifiable progress" in its southern counteroffensive, advancing in the Kherson district and taking control across the Siverskyi Donets River in the Donetsk administrative quadrant.
Yuriy Sobolevskyi, first deputy head of Kherson Oblast Council, said in a Telegram post that the village of Vysokopillia had been wrested from Russian control by Ukraine's military.
Ukraine's southern command said in a Facebook post that it had killed 83 Russian soldiers, while destroying three ammunition warehouses, as well as five tanks, 12 howitzers and other military equipment.
Control over the city of Kherson and the surrounding area is expected to play a key role in the direction of the war. Ukraine is hoping that retaking the region, on the Dnieper River's exit into the Black Sea, will give it a foothold in the land that earlier saw Russian advances.
On Tuesday, Russian state news agency TASS reported 10 explosions in Kherson, with missile traces seen in the sky over the city. Ukrainian forces have previously destroyed schools and other civilian infrastructure since August 28, according to the agency.
Kirill Stremousov, deputy head of the Russian-appointed military-civilian regional administration in Kherson, said Monday that a planned referendum on Russian annexation had been stalled because of the renewed conflict.
Newsweek has reached out to the Russian Ministry of Defense for comment.