Ukraine Says Marines Resist Russian Push in Kherson Region
These images show Ukrainian marines and artillery units taking out 16 Russian soldiers in the Donetsk region in occupied eastern Ukraine while other marines resisted a Russian push in the Kherson region, according to the Ukrainian Army.
The footage came from the Ukrainian Navy on August 9, along with a statement saying: "On August 8, in the Kherson direction, servicemen of the military units and marine units of the Navy of the Armed Forces of Ukraine steadfastly and courageously resisted the Russian invaders on the fortified section of the front.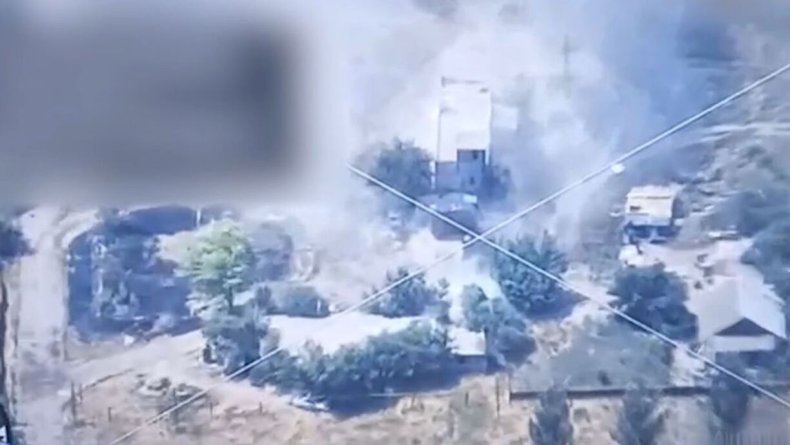 "In the Donetsk direction, marines destroyed four of the invaders."
"Our artillery units then attacked the accumulation of manpower and equipment of the occupiers, as a result of which 12 Rashists were destroyed or wounded."
They signed off with: "Glory to Ukraine!"
'Rashist' is a term that is often used by the Ukrainian forces when referring to the Russian invaders. It is a combination of the words "Russia" and "fascism."
Zenger News contacted the Ukrainian Navy for additional comment. It said that the footage was authentic and the information accurate.
Zenger News also contacted the Russian Ministry of Defense for further comment, but had not received a reply at the time of writing.
Russia invaded Ukraine on February 24 in what the Kremlin is still calling a "special military operation." Thursday marks the 169th day of the war.
The General Staff of the Armed Forces of Ukraine reported that between February 24 and August 11, Russia had lost about 43,000 personnel, 1,846 tanks, 4,100 armored combat vehicles, 974 artillery units, 261 multiple launch rocket systems, 134 air defense systems, 232 warplanes, 193 helicopters, 772 drones, 185 cruise missiles, 15 warships, 3,018 motor vehicles and fuel tankers, and 90 units of special equipment.
Russia has claimed that its casualties have been much lower, but provides infrequent updates on its latest figures. The Pentagon said this week that Russia had suffered between 70,000 and 80,000 casualties—deaths and injuries—since the beginning of its invasion.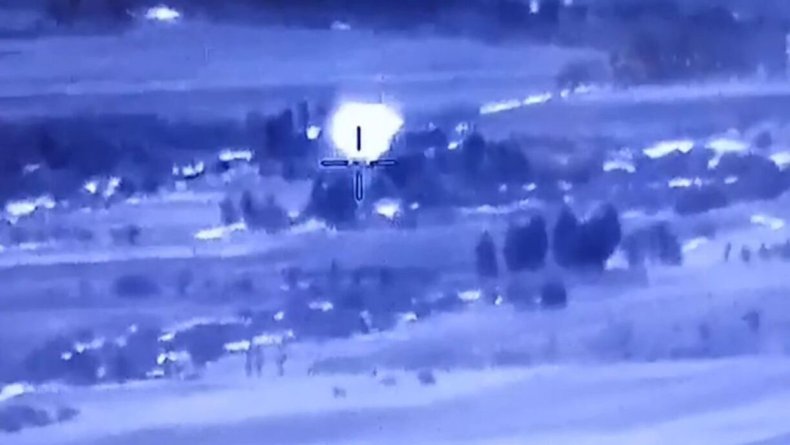 Ukraine has accused Russia of firing rockets from near the Zaporizhzhia nuclear power plant—Europe's largest—in a move that has killed at least 13 people and wounded 10, knowing that it would be difficult for Ukraine to fire back.
Ukraine says that the Kremlin targeted Marhanets, which is a town in the neighboring Dnipropetrovsk Oblast, on the other side of the Dnieper River from the nuclear power plant. Russia has said that Ukraine has previously used to shell Russian soldiers at the plant.
Ukraine's President, Volodymyr Zelensky, said that Kyiv will not leave Russian shelling of the Dnipropetrovsk region unanswered and vowed to inflict significant damage on Russian President Vladimir Putin's forces to end the war.
Ukraine's Air Force has said that up to a dozen Russian aircraft were destroyed at the Saky airbase in Crimea on Tuesday. Ukraine has not publicly claimed responsibility. Russia annexed Crimea from Ukraine in 2014.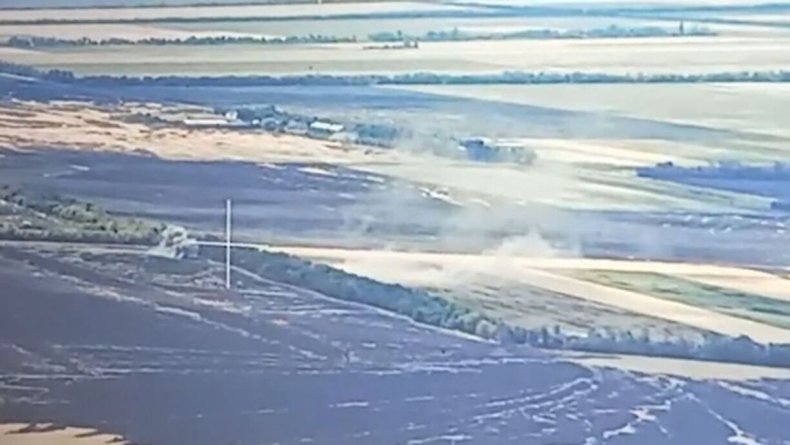 President Zelensky has vowed to liberate Crimea and said: "This Russian war against Ukraine and against the entire free Europe began with Crimea and must end with Crimea—with its liberation."
British Defense Secretary Ben Wallace has said the Saky airbase is a "legitimate target" for Ukraine. He said: "First and foremost, Russia has illegally invaded, not just in 2014, but now Ukrainian territory." He added: "Ukraine, under UN articles, is perfectly entitled to defend its territory and take what action it needs to against an invading force."
The European Union has been urged to ban Russian tourists. Estonian Prime Minister Kaja Kallas said that "visiting Europe is a privilege, not a human right" and that it was time to "end tourism from Russia now."
Estonia, a member of NATO since 2004, has summoned the Russian ambassador to its country and formally protested after a Russian helicopter violated its airspace on Tuesday.
This story was provided to Newsweek by Zenger News.