Ukraine Shoots Down 50 to 70 Percent of Russia's Missiles, General Says
A Ukrainian general said that his nation's air defense forces are able to shoot down 50 to 70 percent of Russian missiles in an interview published on Saturday.
Major General Mykola Zhirnov, leader of the Kyiv City Military Administration, was asked by a correspondent for the Ukrainian publication ArmyInform if the capital city is "reliably protected by anti-aircraft defense," and "will no longer be threatened by rocket attacks."
"As long as the enemy has missile and air weapons, there will still be a threat of air and missile strikes," Zhirnov responded, according to a translation of the interview. However, the general added that 50 to 70 percent of Russian missiles are shot down "by aircraft and by anti-aircraft missile units."
"But, unfortunately, today we cannot ensure 100% effectiveness of air defense operations, this is due to objective reasons—insufficient number of reconnaissance means, aviation and anti-aircraft missile systems. Basically, these are Soviet systems, which do not have the same efficiency and reliability as the air defense equipment of NATO partner countries," he said.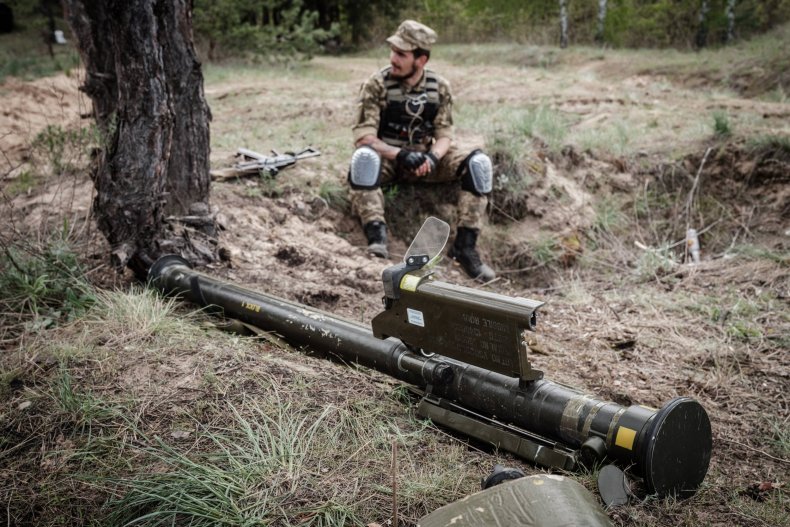 Ukraine Fights Back
In an incident last month, the Ukrainian Air Force said that it had shot down seven Russian missiles. Ukraine alleged Moscow had fired them from somewhere near the Caspian Sea, and that anti-aircraft missile forces and a fighter jet were able to eliminate seven out of eight of them.
On Friday, Ukraine said that it had shot down a Russian reconnaissance drone called "Kartograf." Ukrainian officials said the drone is used to adjust or organize artillery fire or missile strikes.
"On September 02, at about 09.00 a.m. the Russian 'Kartograf' drone was eliminated in the sky over Mykolaiv by the anti-aircraft missile unit of the Air Force. The drone is part of the Ptero family of multipurpose unmanned systems (UAV)," the Air Force Command of the Ukrainian Armed Forces wrote in a Facebook post.
Late last month, the Ukrainian military said that it killed nearly 160 Russian troops after launching missile and artillery strikes as part of its counter-offensive in Southern Ukraine.
Newsweek has reached out to the Russian and Ukrainian ministries of defense for comment.
The Fight for Kherson
Ukraine is currently attempting to retake the city of Kherson, which has been occupied by Russia since the beginning of the country's invasion, which started in late February.
In an interview published Saturday in The Wall Street Journal, an adviser to Ukrainian President Volodymyr Zelensky, Oleksiy Arestovyc, said there is "no rush" to take back the city and that when it comes to targeting the Russians, the Ukrainian forces are seeking "to uncover their operational logistical supply system and destroy it with artillery and [HIMARS]."
HIMARs, or High Mobility Artillery Rocket Systems, have been provided to Ukraine by the United States in recent months as a tool for combating the Kremlin on the battlefield. A senior U.S. military official said this week that HIMARs have led to falling morale among Russian troops.
Meanwhile, Ukrainian political scientist Ihor Reiterovych told NV Radio last month that the return of Kherson to Ukraine would be a significant loss for the Kremlin.
"It would indeed be a colossal blow to them, in terms of their general prospects in this war they're waging against Ukraine, and Russia's ability to win it," he said, according to The New Voice of Ukraine.