Ukraine Shuts Down Putin's Facebook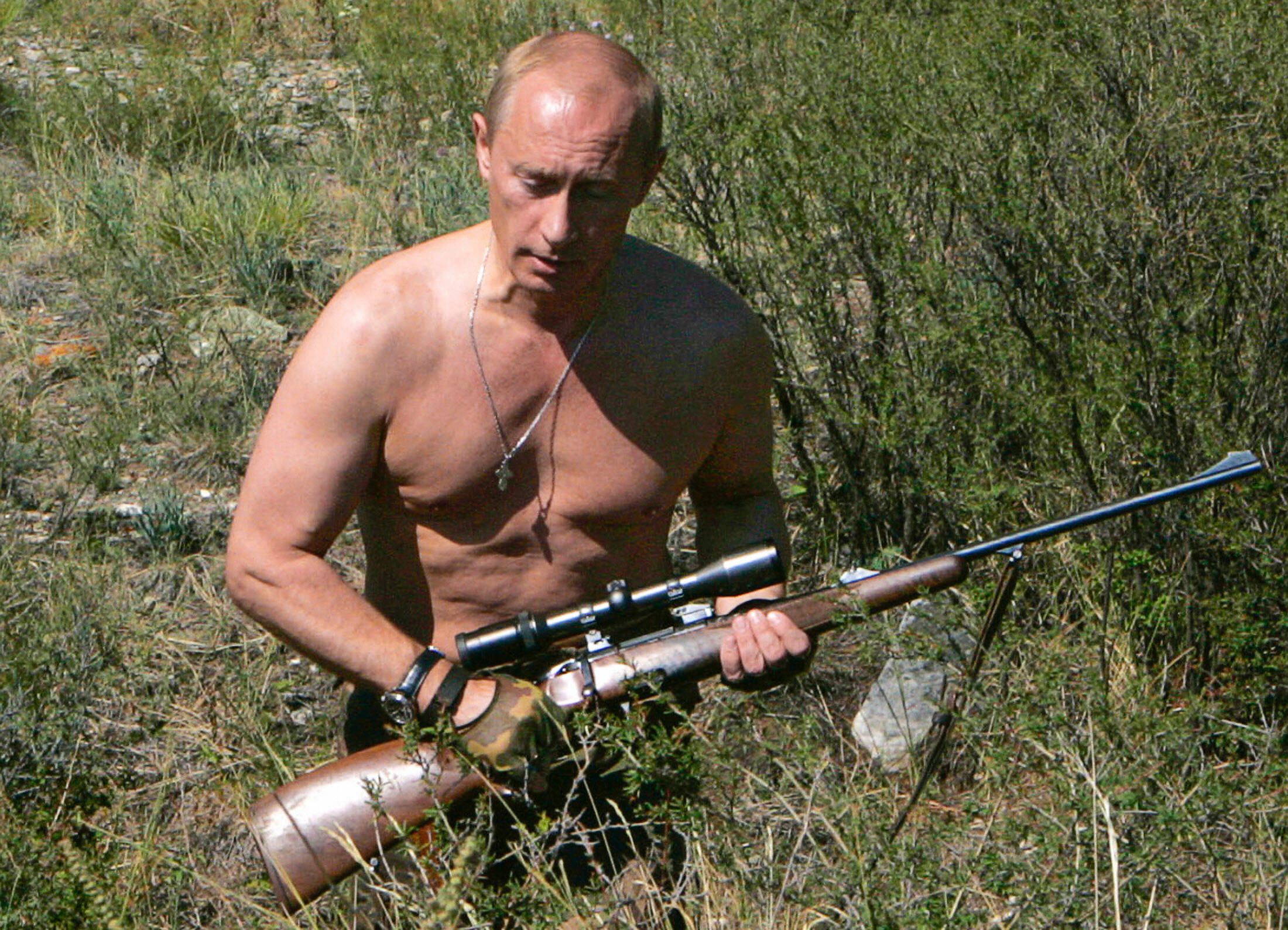 This article first appeared on the Daily Signal.
Citing Russian cyberattacks as a national security threat, Ukrainian President Petro Poroshenko signed a decree on Tuesday banning several popular Russian social media sites, as well as other Russian websites and news outlets, for three years.
The move was part of a comprehensive cyber sanctions package against Moscow, which included a ban on VKontakte, or VK, a popular Russian-language social media site in Ukraine that is, in effect, an Eastern European version of Facebook.
"I urge all compatriots to immediately get out of Russian servers for reasons of security," Poroshenko wrote in a farewell statement on his own VK page on Tuesday.
"Massive cyberattacks of the Russian Federation around the world, in particular, the recent intervention in the election campaign in France, indicate that it is time to act differently and more strongly," Poroshenko wrote. He urged his followers to follow him on other social media sites like Twitter, Facebook, and Instagram.
Ukraine is VK's second-largest market after Russia. About 12 million Ukrainians use VK each month, representing roughly 29 percent of Ukraine's overall population of 42 million.
Also included in the ban is the Russian-language social media site Odnoklassniki—which has 5 million monthly users in Ukraine—Russia's top search engine, Yandex, and the Mail.ru email service.
Many Ukrainians opposed the sanctions
"It's like your dog died," Lilya Deriy, a 21-year-old student at Ukraine's National Linguistic University in Kiev, told The Daily Signal, referring to Tuesday's social media ban. "This will absolutely change my life."
The Ukrainian sanctions name 468 Russian companies and their subsidiaries in Ukraine, as well as 1,228 individuals.
Several Russian TV channels and websites were banned, including NTV, the news agency RIA Novosti, and RT, or Russia Today—a Kremlin-funded news outlet that has a presence in the United States and in countries across Europe.
"I do not think that this is a good idea," Alexandr Kulikov, a 24-year-old lawyer who lives in Kiev told The Daily Signal.
"The relevance of this prohibition to the norms of international law is doubtful and does not exactly correspond to the principles of a free society," Kulikov said. "Moreover, VKontakte is the most popular social network in Ukraine and represents a whole market of services, which we lose as entrepreneurs and consumers. This has no negative or positive consequences for national security."
The decree follows through on a April 28 recommendation from Ukraine's National Security and Defense Council. The measures are anticipated to go into effect no later than June 1.
On Tuesday, Dmitry Peskov, press secretary for the president of Russia, called the Ukrainian sanctions "another manifestation of unfriendly, shortsighted policy toward Russia," according to the Russian news agency TASS.
"There are not so many major information resources in Ukraine, which are popular in the Russian-language space," Peskov said.
Information Sovereignty
For many Ukrainians, particularly millennials, VK has become an indispensable part of life. Its instant message is a popular means of communication. It's where many people find their music, organize social events, and advertise their businesses. University students use the group chat on instant messenger to coordinate study sessions and discuss homework assignments.
"Blocking social networks is a Poroshenko trick," Yevhen Semekhin, a 30-year-old public relations director at a Ukrainian construction company, told The Daily Signal.
"He simply switches attention from issues of corruption to emotional topics," Semekhin said. "My business will not suffer from blocking. But I have acquaintances who earn on trade through social networks. Poroshenko is a good student of [Russian President Vladimir] Putin."
Some experts, however, praised the move, saying it was long overdue.
"If it will be possible to do this, this will be the greatest contribution to the protection of information sovereignty of Ukraine ever," said Yevhen Fedchenko, director of Ukraine's Mohyla School of Journalism and the founder of StopFake, a news site dedicated to debunking Russian propaganda, according to Ukrainian news reports.
"I stopped using Russian services in 2010 after 300 letters disappeared from my mail at mail.ru," Lyubov Velichko, a journalist living in Kiev, told The Daily Signal.
"At the same time, I deleted my profile on VKontakte because I don't want to let Russian special services track my chats with friends," Velichko said. "Anyway, I understand the decision of the National Security Council. This is not an attack on the right to use Russian social networks. These are sanctions against Russian companies that earn money on Ukrainians. Also, these sanctions will help to counter and keep under control computer resources that can be used in cyberwarfare against Ukraine."
Other Ukrainians took the middle ground. They said the country needs to bolster its cyberdefenses, but doubt whether the ban announced on Tuesday will be effective.
"In general, this initiative is correct from the point of view of national security, but unfortunately, the blocking will not stop Ukrainian users from using Russian sites and resources … there are so many ways to bypass the lock," Mykhailo Vasyanovich, a 29-year-old executive secretary for the Ministry of Information Policy of Ukraine, told The Daily Signal.
Vasyanovich heads a Ukrainian information technology company, SmartGT, which develops webpages for civic and charitable organizations, and civil society groups.
He said government officials need to clearly explain to the Ukrainian people why the ban is essential to national security.
"In the conditions of a hybrid war, it is possible to prohibit the use of these resources by the military, civil servants, state institutions, but with other users of the internet network, it is necessary to explain how the collected information can be used against them," Vasyanovich said.
Hybrid War
The combined use of propaganda and cyberwarfare to support military operations on the ground is a hallmark of Russian "hybrid warfare"—a modern interpretation of a Soviet military doctrine called "deep battle," in which military operations extend beyond the front lines deep into an enemy country's territory in order to hinder its ability to wage war.
In Ukraine, Russian military forces have combined kinetic military operations with cyberattacks and sophisticated propaganda campaigns geared toward TV and internet audiences. Russia used propaganda and cyberattacks to lay the groundwork for its 2014 invasion of Ukraine's Crimean Peninsula and subsequent proxy war in the Donbas, Ukraine's embattled southeastern territory on the Russian border.
In an earlier statement emailed exclusively to The Daily Signal, Poroshenko described the scope and impact of Russian propaganda and cyberattacks on Ukraine.
"Whether it is Ukraine, the EU, or the United States, Russia has the same playbook and goals," Poroshenko said. "It employs hybrid warfare—so-called 'fake news,' computer hacking, cyberattacks on critical infrastructure, snap drills, direct military interventions, and so on and so forth—to undermine the Western democracies and break the transatlantic unity."
Poroshenko added: "Three years into the Russian aggression, we have experienced every Kremlin method and technique there is. And I should remind that Moscow had started its campaigns in Crimea and eastern Ukraine particularly with the subtle manipulation of information—tanks, artillery, and hundreds of innocent victims followed later."
Ukrainian forces have been at war with a combined force of pro-Russian separatists and Russian regulars in eastern Ukraine since April 2014. The conflict has, so far, killed 10,000 Ukrainians and displaced 1.7 million people. The Kremlin denies it is involved in the Ukrainian conflict.
On Saturday, four civilians—three women and one man—died in the front-line town of Avdiivka during an artillery strike.
"Russia's aggression against Ukraine has shaken the very foundations of security and stability in Europe, and is antithetical to a vision of Europe that is whole, free, and at peace," Kate M. Byrnes, chargé d'affaires for the U.S. Mission to the Organization for Security and Cooperation in Europe, said on May 11 to the OSCE Permanent Council in Vienna.
"The United States affirms its staunch support for Ukraine's sovereignty, independence, and territorial integrity within its internationally-recognized borders," Byrnes said. "We do not, and will not, accept Russia's efforts to change the borders of Ukraine."
Nolan Peterson, a former special operations pilot and a combat veteran of Iraq and Afghanistan, is The Daily Signal's foreign correspondent based in Ukraine.