Ukraine Slams 'Genocidal Language' by Russian Ambassador Pushing 'Final Solution'
A Ukrainian official called out a Russian ambassador in Europe on Saturday for language that he condemned as "genocidal."
The outcry was sparked by Mikhail Ulyanov, Russia's Permanent Representative to the International Organizations in Vienna, in a tweet that has since been deleted. In response to another tweet from Ukrainian President Volodymyr Zelensky about a $775 million military aid package from the United States, Ulyanov wrote: "No mercy to the Ukrainian population!"
In response, Oleg Nikolenko, a representative for the Ukrainian Foreign Ministry, called for Ulyanov to be expelled from Austria and said his words are advocating for genocide.
"Russia's Ambassador Mikhail Ulyanov is calling for the elimination of the Ukrainian nation," Nikolenko wrote, alongside a screenshot of the deleted original tweet. "This genocidal language must not be tolerated. We call on the entire diplomatic community in Vienna to boycott Ulyanov, and on the host country, Austria - to declare him persona non grata."
Another Ukrainian official, Mykhailo Podoliak, adviser to the head of Zelensky's office, also joined Nikolenko in decrying the ambassador's language, likening it to a call for a "final solution," in the vein of Nazi Germany's treatment of Jewish people during World War II.
"Russian Ambassador to Austria Ulyanov declares the need for a 'final solution to Ukraine issue' and calls for genocide," Podoliak wrote in a statement, according to Interfax. "Again heard in Europe: 'Not all Russians are like Putin'... Time to understand: Russia is a fascist vertical of millions of people."
In a series of follow-up tweets after deleting the initial response to Zelensky, Ulyanov claimed that his message had been misinterpreted as advocating for genocide. He said that the tweet meant to say that the leaders of Ukraine, who have rejected Russia's terms in peace talks, and the U.S., who continue to provide military aid to Ukraine, have no mercy for the Ukrainian population in prolonging the conflict.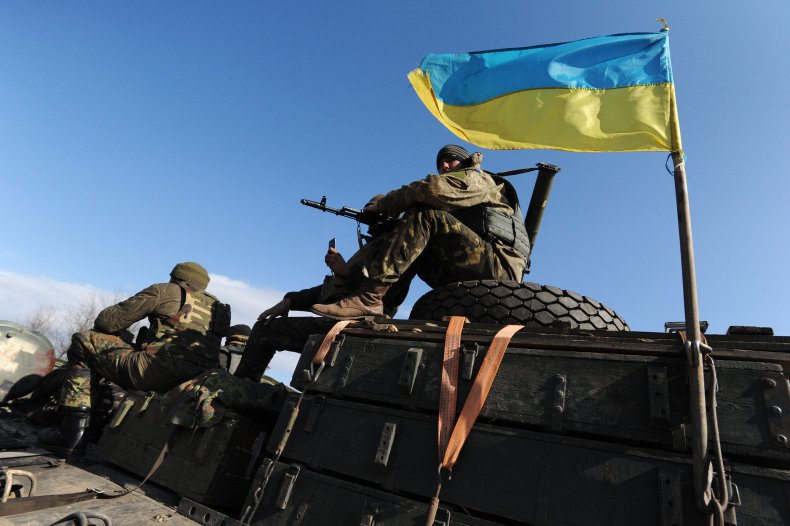 Multiple rounds of peace talks between Russia and Ukraine have broken down over the last several months. Among other points, this breakdown has generally come about due to Ukraine's refusal to concede any amount of territory to Russia, even those that are currently under full Russian-occupation.
Speaking with Newsweek earlier in August, Holocaust historian Eugene Finkel said that the available evidence points to Russia committing genocide in Ukraine.
"I am actually a firm believer that we are dealing with a genocide. For me as an external but well-informed observer, the tipping point was yesterday morning," Finkel said, in reference to reports that Russian forces had allegedly killed around 400 residents of the Bucha region in Ukraine.
Newsweek reached out to Russian officials for comment.