Ukrainian forces in Mariupol have been forced to surrender to Russian soldiers as they are run out of ammunition and have been fighting without sufficient food and water for more than a month, according to an Independent report.
A British man who volunteered to fight against Russian soldiers in Ukraine is also among these soldiers who have surrendered after defending Mariupol for weeks.
PBS correspondant Simon Ostrovsky posted a picture of the British volunteer and confirmed that he had surrendered to Russian troops, according to a former squad member.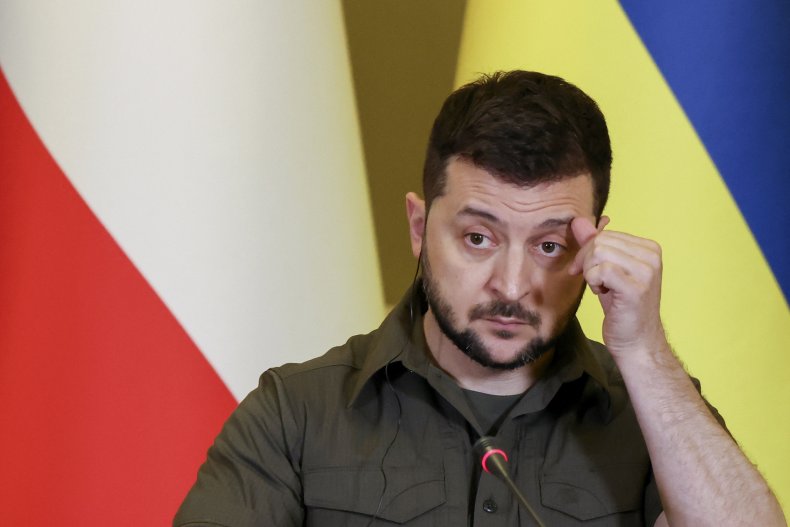 "Aiden Aslin (right), a Brit who has been fighting to defend Mariupol with Ukraine's marines and posting about the war on the @cossackgundi Instagram account," Ostrovosky tweeted alongside a picture of Aslin.
"[He] has surrendered to Russian troops, a former member of his squad just told me."
The Independent's international correspondent Bel Trew also took to Twitter to highlight the efforts of Aslin and retweeted two posts quoting Aslin on Ukraine's fight in the city.
"It's been 48 days, we tried our best to defend Mariupol but we have no choice but to surrender to Russian forces, "Aslin said in a message posted via a contact on Twitter.
"We have no food and no ammunition. It's been a pleasure everyone, I hope this war ends soon."
A Facebook post from the 36th marine brigade of the Ukrainian armed forces on Monday issued a similar statement about the dire situation in Mariupol.
"From the beginning of the exit we have been defending Mariupol for 47 days. We were bombed from airplanes, we were shot from artillery, tanks and other fire materials. We kept the defense worthy by doing the impossible. But any resources have a potential to run out," the post read (via Google Translate).
"For more than a month, the Marines fought without refilling ammunition, without food, without water, almost a lacquer from the puddle and died in packs.
"The Infantry was killed and gunfights are now led by anti-aircraft gunners, radio operators, drivers and even an orchestra. Dying but fighting. Gradually we are coming to an end," it said in the plea urging Ukrainians to remember their valor."
The post closed by saying: "Dear Ukrainian people. I don't know what's next, but I really ask you to remember the Marines with a kind word and no matter how they develop further, do not talk badly about the Marines. They did everything possible and impossible."
Newsweek was unable to verify the validity of the post.
An aide to the Mariupol mayor, Petro Andryushhenko, dismissed the Facebook posts' claims.
On social media, Andryushchenko said the page had been hacked and the post was fake.
Deputy mayor Serhiy Orlov also told the BBC that "battles for Mariupol continue" and said that the information coming out was fake.
"The information about the marines is fake. I don't comment on fakes," he said.
"The Russians temporarily occupied part of the city. Ukrainian soldiers continue defending the central and southern parts of the city, as well as industrial areas and so on."
Newsweek has contacted Ukraine's Ministry of Defense for comment.